Case Western Reserve University (Edward Christopher Williams' Alma Mater)
Introduction
Edward Christopher Williams was an important figure within the librarian world. He became the first African American to be academically trained as a librarian. He became an important figure within the library of Case Western Reserve University. He worked there from 1892 to 1909 and more than doubled the library's collection of books during his time. On December 24, 1929, Edward Christopher Williams died unexpectedly, leaving behind a legacy that is largely unknown.
Images
A Black and white portrait of Edward Christopher Williams.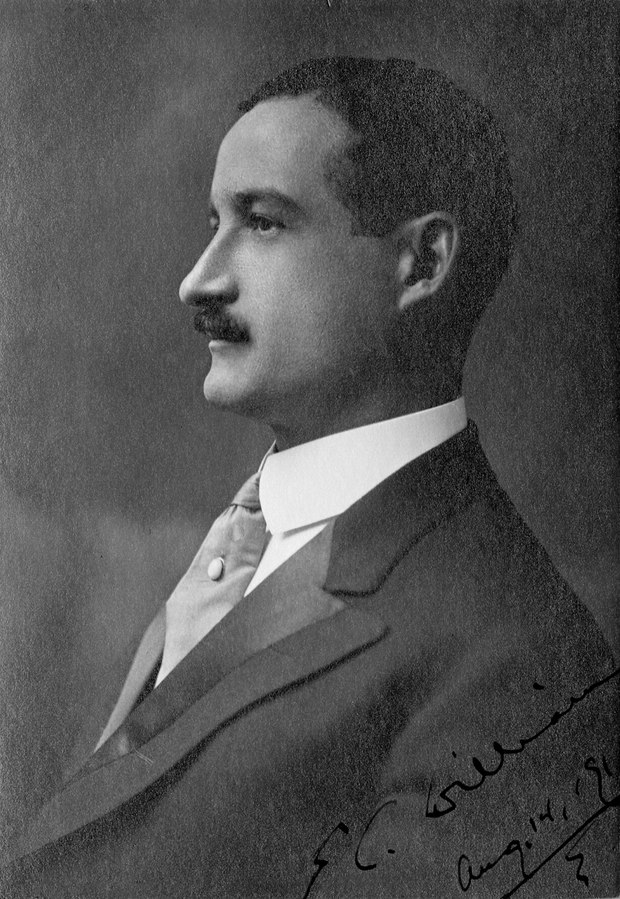 Dunbar High School where Williams acted as principal from 1909-1916.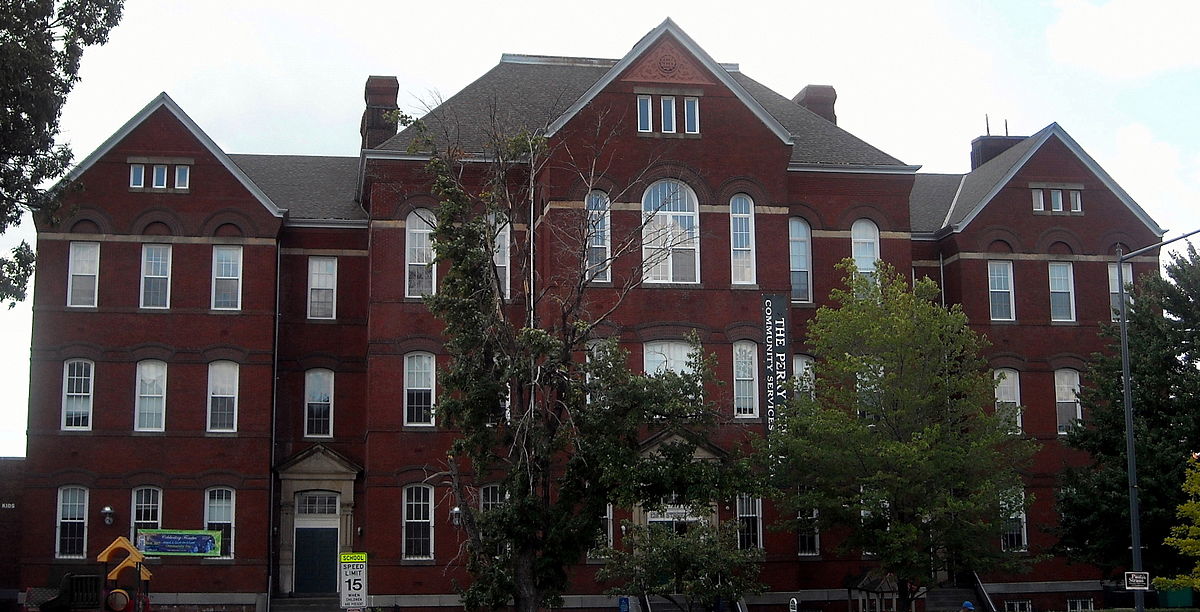 Adelbert College, where Williams acted as the Librarian from 1892-1909.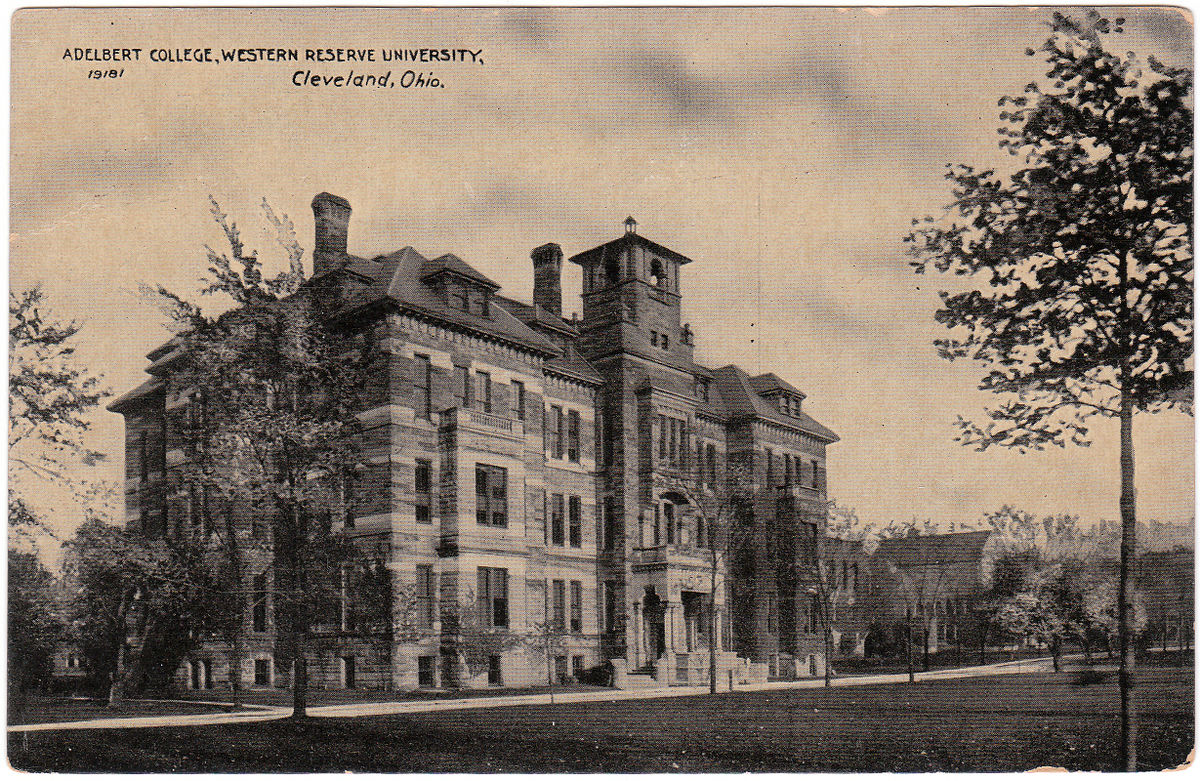 Backstory and Context
Williams was born on February 11, 1871 in Cleveland Ohio to an interracial couple: Daniel P. Williams and Mary Kilary. He excelled in school, graduating Cleveland public school with honors and as the valedictorian of his graduating class in Adelbert College at WRU in 1892. He was offered the post of first assistant librarian at Adelbert College soon after graduation.
From 1892-1894, he was an apprentice at the library, during which he rapidly learned the art of librarianship; previously he had never done any librarian work. In 1894, he assumed the position of Librarian. During his time as Librarian, he fully indoctrinated himself into what it meant to be a librarian. E.J. Josey describes him as someone who plunged into his work with "imagination, ingenuity, and extraordinary perception which gave him the ability to give precise and significant counsel concerning library problems" [1]. For example, during his first Annual Report, expresses his great interest in expanding a German collection the library housed. In particular, he was interested in one book in a collection of a Dr. Scherer. He writes that in only once case, the library was unable to accommodate a researcher's request for the book. He understood that libraries in particular were meant a place of access. During the academic year of 1896-97, he saw the library move from the Administration Building to the new Hatch Library. He expressed his elation for this move, as the library could then have more room to add to their book collection. In 1898, he was promoted from Librarian of Adelbert College to University Librarian.
During the school year of 1899-1900, he took a sabbatical leave and enrolled at the New York State Library School in Albany. This was a rare occurrence as most African Americans were unable to go to a college or university to receive a higher education, as it was during the time when segregation was an institutional component of the United States. The first library school designated to train African Americans opened in 1925 at the Hampton Institute; prior to its opening, one of the few options were for African Americans to receive what little training they could on the job. Furthermore, he completed the usual two-year program in one year, before returning to WRU. On his return, he convinced Andrew Carnegie to donate funds to a new library school at Adelbert. Mary Salome Cutler Fairchild, Vice-Director of the Library School in Albany, underscored his involvement, stating that without Williams the new library school would not have been funded. 
When Williams assumed the position of librarian for WRU, the library had no more than 25,000 volumes, though when he resigned from his post in 1909, he had built the collection to about 65,000 volumes. He regularly corresponded with alumni and others who were in positions to donate gifts or books to the library. He also was able to acquire entire collections of professors who had died and, in a few cases, professors who had left to teach at a different institution. Williams believed that the best way for knowledge to be accessible was having a large collection of material, just in case a researcher might one day use it.
In 1909, he resigned from WRU and became a principal of a Black high school, Dunbar High School in Washington DC from 1909-1916. From 1916-1929, he became the Librarian at Howard University, where he also became a Professor of Bibliography, Director of the Library Training Class, and German tutor. During his time there, he continued his mantra for collecting more books for the library, with the motto "books and more books are needed." Although the increase of the books was not as much as 40,000, he was able to multiply the number of books held within Howard University. 
Along with being the first African-American trained librarian, he was also the first African-American epistolary novelist. It was originally serialized in The Messenger, a radical magazine written for and by African-Americans, between January 1925-July 1926, titled "The Letters of Davy Carr: A True Story of Colored Vanity Fair." In 2003, it was rediscovered and subsequently published under the new title of When Washington was in Vogue. It follows Davy Carr, a WWI veteran and light skinned African American, who moves to Washington D.C. to research a book about the African slave trade. While he works on his book, he lodges at Margaret Rhodes' house where he meets her two daughters: Genevieve and Caroline. He falls in love with Caroline who is darker-skinned than he is. This becomes the crux of the story, as Carr must contend with the relationships and views between lighter and darker skinned African Americans. Williams makes Carr's experience close to Williams own, as both were light skinned African American men who refused to pass as white. Indeed, as Ruby Kendrick, a member of the Howard University library staff, says, Williams would not "desert his people, when he knew the Negro citizens in the District were discriminated against economically and culturally" [2].
[1] E.L. Josey and E.J. Josey. "Edward Christopher Williams: Librarian's Librarian." Negro History Bulletin 33, no. 3 (1970): 71.
[2] Ibid., 76.
Sources
Hunt, Rebecca D. "African American Leaders in the Library Profession: Little Known History." Black History Bulletin 76, no. 1 (2013): 14-19. www.jstor.org/stable/24759707
Josey, E. L. and E.J. Josey. "Edward Christopher Williams: Librarian's Librarian." Negro History Bulletin 33, no. 3 (1970): 70-77. www.jstor.org/stable/24766650.
Zaleski, Jeff. "When Washington was in Vogue:A love Story (Book)." Publishers Weekly 250 (45) (2003): 40–41.
Image Sources
Wikimedia Commons. "Edward Christopher Williams." Web. Accessed November 20, 2019. https://commons.wikimedia.org/wiki/File:Edward_Christopher_Williams.tif

Wikimedia Commons. "M Street High School." Web. Accessed November 21, 2019. https://commons.wikimedia.org/wiki/File:M_Street_High_School.jpg

Wikimedia Commons. "Adelbert College, Western Reserve University, Cleveland, Ohio." Web. Accessed November 21, 2019. https://commons.wikimedia.org/wiki/File:Adelbert_College,_Western_Reserve_University,_Cleveland,_Ohio.jpg

Additional Information