Pro Patria
Introduction
Most of us Guernsey folk walk pass this memorial every day. Not many of us just stop and think about how lucky we all are. This old memorial, revealed in 1902, was to represent the men who fought for our Island for others. This memorial is based near St. Julian's avenue bus stop.
Images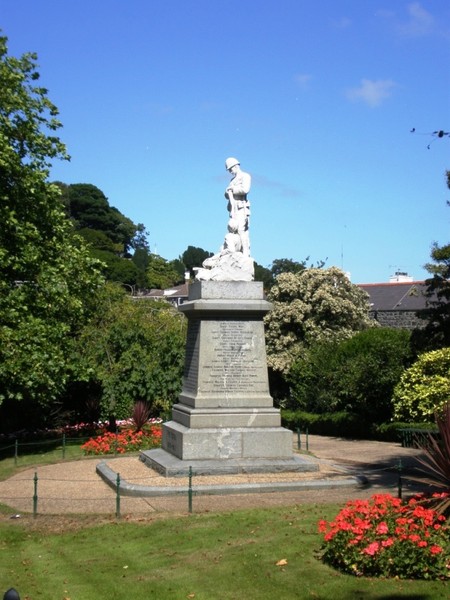 Backstory and Context
This very extraordinary and important monument for Guernsey is called Pro Patria which means "for one's country". This is dedicated to the South African war, which started in 1899 and ended in 1902. The three-year war killed a total of 30,000 British men and 26,000 Africans. On this memorial there are a few names of the men who fought in this war from Guernsey. The funds for the memorial were raised by the Guernsey Patriotic Demonstration Committee. At the opening ceremony in 1902 there was a concert that raised £40 to pay for the memorial.