Fort Gay High School
Introduction
Fort Gay High School was established in 1929 to serve the educational needs of a growing population in the small town. It was originally named Butler District High School before being renamed in 1933. The current building was constructed in 1931 in the popular Beaux-Arts style. Declining enrollment caused the high school to be closed in 1987 and consolidated with Crum High School into Tolsia High School. The building remains standing and is the only original high school in the county that retains much of its historic architectural integrity. It was added to the National Register of Historic Places in 2017.
Images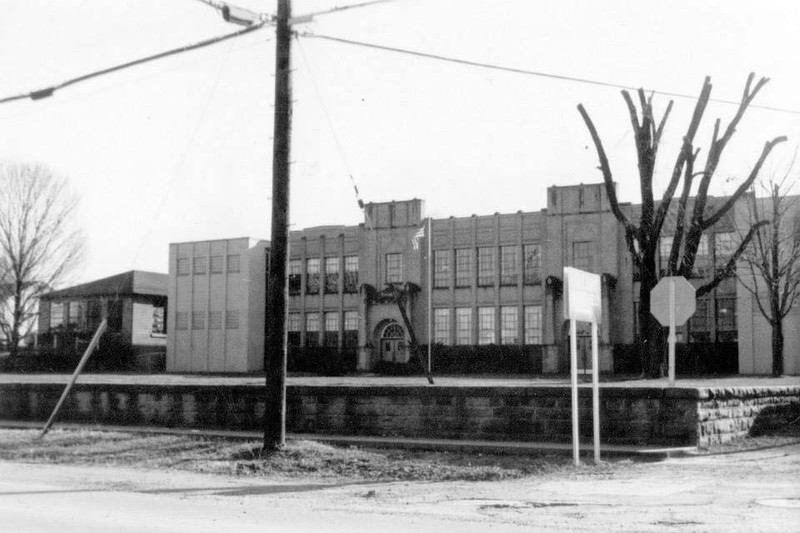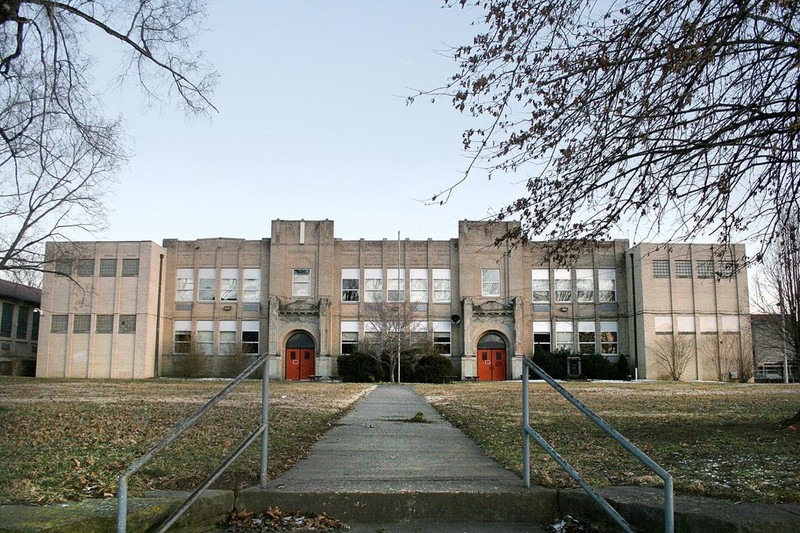 Backstory and Context
Author-Uploaded Audio
The small town of Fort Gay experienced a large growth in population during the early 1900s; it increased 35% between 1910 and 1920 alone. A growing population brought the need for educational opportunities for the increasing number of children. In 1921 a six room structure was built for Fort Gay Graded School. By 1919 a junior high was opened offering classes for eighth and ninth grade. 36 students initially enrolled in this school. Students who wanted to attend school past the ninth grade however had to go to Wayne High School in the Town of Wayne.
In 1929 each magisterial district had its own board of education and ran its own educational affairs. Fort Gay fell under the Butler District for example. Because of the mountainous terrain it was for students to travel to Wayne High School. Locals decided they wanted to have a community-based school that was also more accessible to the public. A bill was passed and Butler District High School was officially established on September 9, 1929. There was no building for the school at first so classes were held in the Holiness Church, Knights of Pythias Lodge, and Fort Gay Graded School. The county began building the school in 1929 and finished in 1931. The stone, Beaux-Arts style structure was designed by popular state architect Levi Johnson Dean. The school opened with 96 students enrolled. An east wing was added in 1953 and a west wing in 1957. In 1933 the county unit school system was adopted and all the local districts were replaced with the Wayne County Board of Education. This resulted in all the district high schools being renamed; Butler District High School was renamed Fort Gay High School.
In 1987, Fort Gay High School and Crum High School consolidated into Tolsia High School located along Tolsia highway on Route 52 outside Fort Gay. They decided to consolidate because the population was declining and there were fewer teaching jobs available. Throughout the state schools were consolidating and closing in order to keep overhead low for smaller student populations. The last year for Fort Gay High School was 1987 and then Tolsia opened in 1988. After the consolidation Fort Gay High School was used as a middle school until it was closed in 2013 for restoration needs, and has sat empty since then. In 2017 the school building was added to the National Register of Historic Places as part of a local campaign to save the structure and use it as a community center.
Sources
Thompson, Robert Michael. Forging Fort Gay. Huntington, West Virginia. 2019.
Thornton, Isabel. National Register of Historic Places Nomination Form. 2017. http://www.wvculture.org/shpo/nr/pdf/wayne/100001903.pdf
Image Sources
Robert M. Thompson

Robert M. Thompson

Additional Information