Hudson's Hill
Introduction
Hudson's Hill is today a store where you can buy authentic denim and other goods. It has its origins dating back to the first years of the 20th century. Starting out as the Coe Grocery and Seed Company, the building was well integrated into the community by supplying people with their daily lives goods. Around the same time, C.C. Hudson moved to Greensboro and began working in an overall factory, sewing on buttons. When the factory closed down, he moved to the upper floor of the Coe Grocery and Seed Company and started his own business with overalls using machines bought from the factory. This was a success and led to the Blue Bell Company, which was then renamed Wrangler, from which we get the world-famous Wrangler jeans.
Images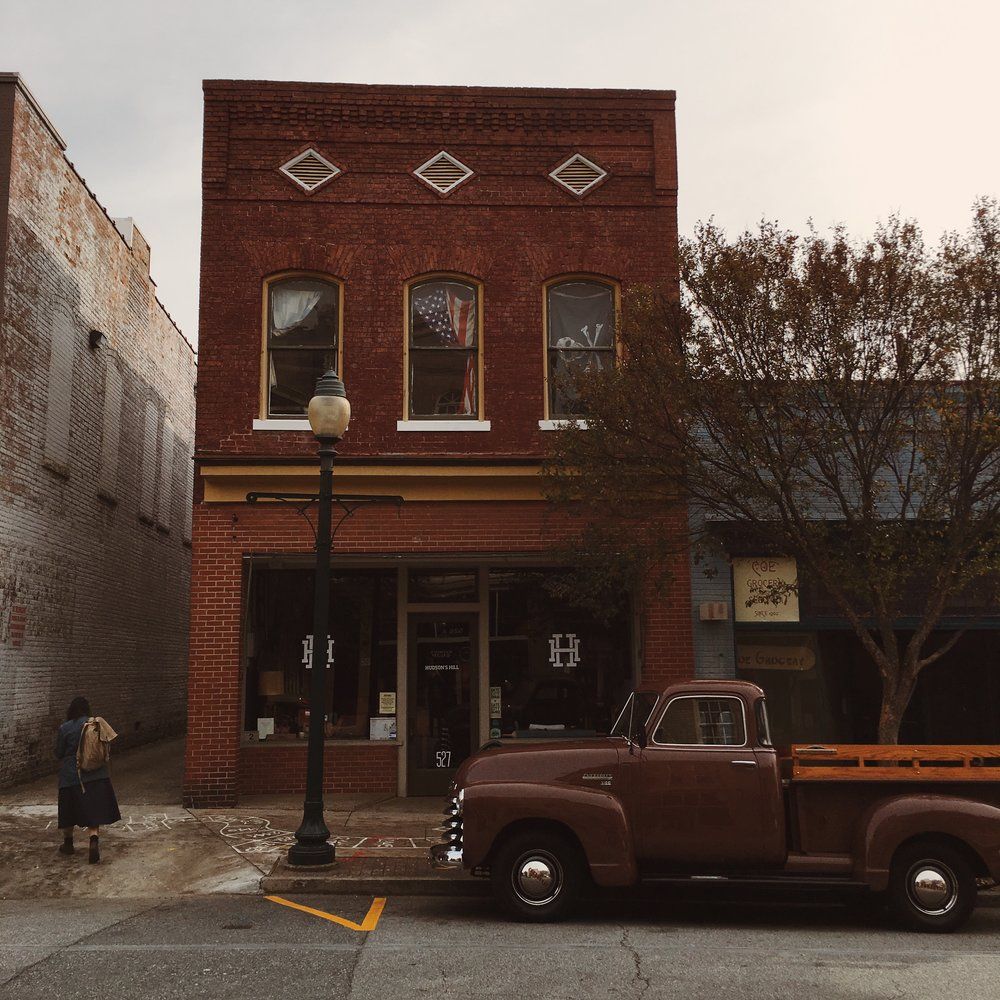 C.C. Hudson, founder of Hudson Overall Company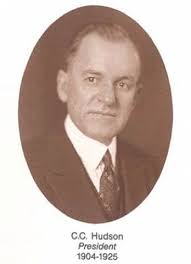 Coe Grocery and Seed Company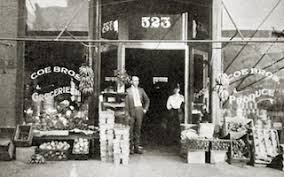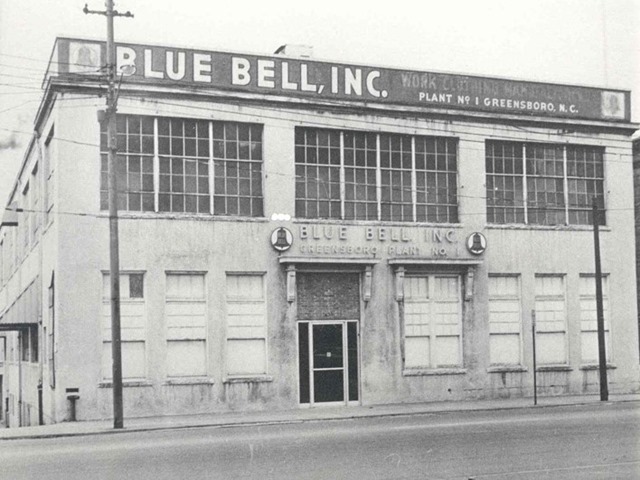 Backstory and Context
Hudson's Hill sits in an old building that has seen lifetimes of changes and evolution in enterprises. The building was home to the Coe Grocery and Seed Company, which has its origins to the year 1904, where it was located downtown. It was housed in the current Hudson's Hill location from the 60's to the 80's. The original owner was Charles F. Coe, for whom the store was named after.
At this same time period, the building encountered another use – for the young C.C. Hudson, a Tennessee native who came to Greensboro in search of innovative work in textiles. He first worked in an overall factory sewing on buttons for 25 cents a day, until the factory closed down, leaving him without a job. He and some coworkers decided to then buy a few of the factory's sewing machines and started their own business in the upstairs of the Coe Grocery and Seed Company and proceeded to call it the Hudson Overall Company. Fifteen years later and they are making a fortune in sales of their overalls – so much so that they have to move and relocate their business, naming it the Blue Bell Overall Company.
Setting new standards for the industry, Blue Bell became a top leader in the overall industry. The owner, C.C. Hudson passed away shortly after this, and a few years later, in 1943, Blue Bell took on the Casey Jones Company, and with it the rights to their brand name – Wrangler. Wrangler and its iconic western look were created in 1947, when the tailor Rodeo Ben created and designed these western jeans. 20 years later, and the world is in love with the jeans, using Wrangler jeans as a social icon for both work and play. Wrangler headquarters are on North Elm Street now, just uptown, but its origins are still accessible today in the Hudson's Hill store, where you can buy denim goods and other authentic products.
Sources
About Us, Hudson's Hill. Accessed November 13th 2019. https://www.hudsonshill.com/about.
Our History, Wrangler . Accessed November 13th 2019. https://www.wrangler.com/about/history.html.
Lorna. The History of Wrangler Jeans , The Jeans Blog. June 1st 2014. Accessed November 13th 2019. https://thejeansblog.com/denim-brand-history/the-history-of-wrangler-jeans/.
Image Sources
https://www.pinterest.com/pin/841328774116941175/

https://www.gatewaygreensboro.com/history/

https://fashiontech.wordpress.com/2015/05/01/a-visual-history-of-wrangler/

Additional Information