Chattanooga Choo Choo Historic Hotel
Introduction
The Chattanooga Choo-Choo Hotel was once known as the Terminal Station. It is a former railroad station which was once owned and operated by the Southern Railway. It has since been added to the National Register of Historic Places. The station is currently operated as a hotel, and is a member of Historic Hotels of America, the official program of the National Trust for Historic Preservation.
Images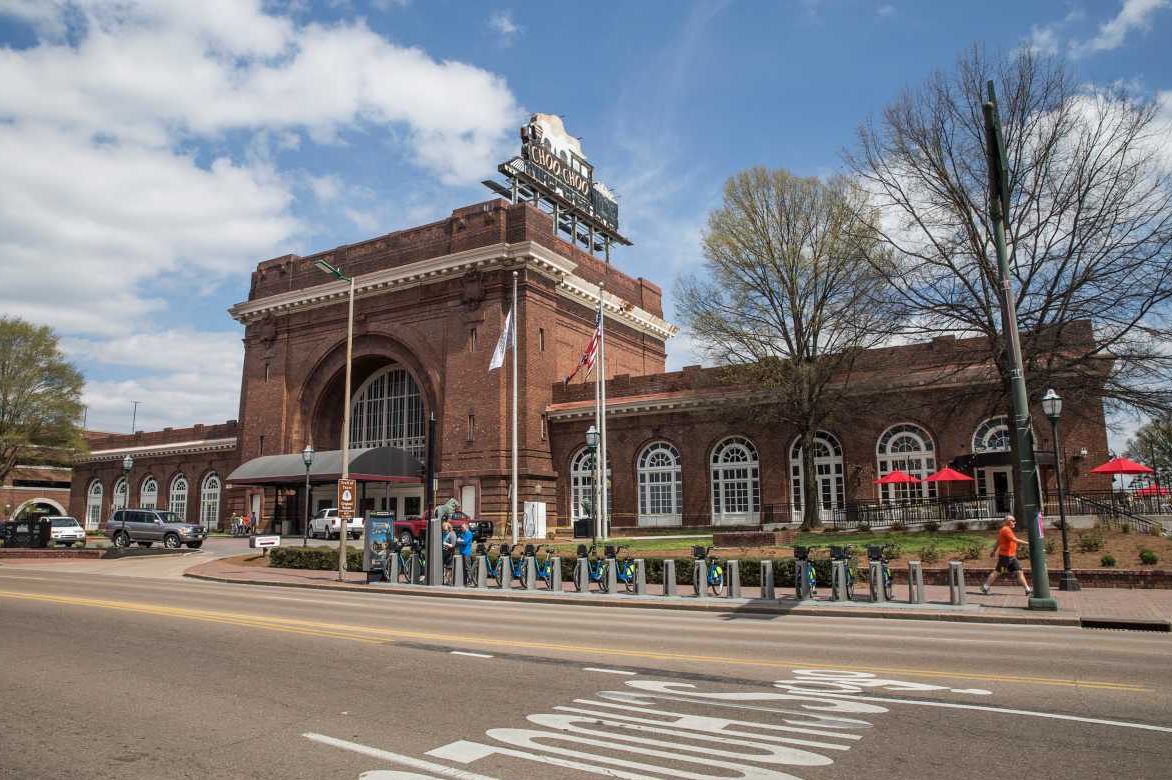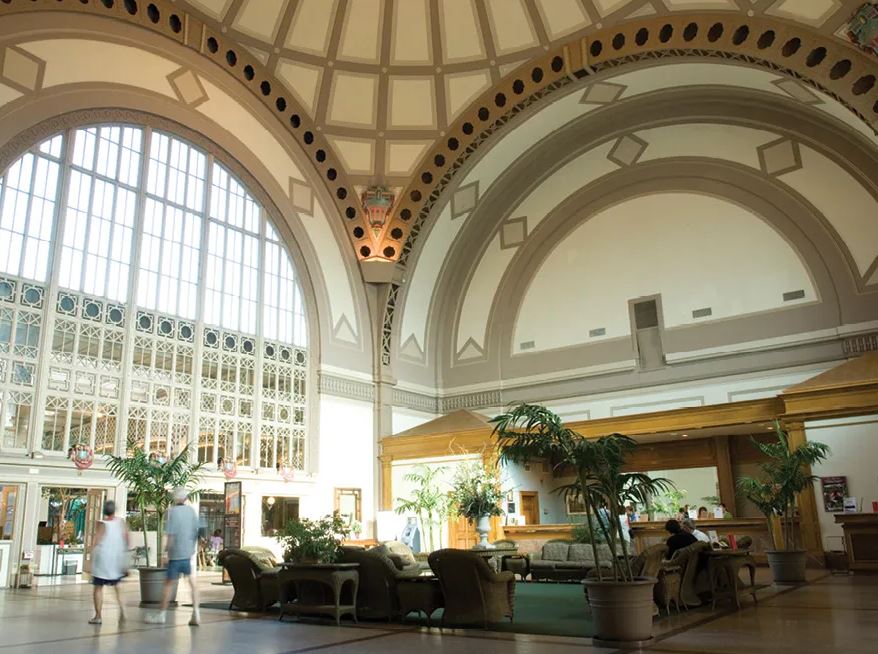 Backstory and Context
Before the Civil War Union State was built and the Terminal Station seemed destined for the similar fate, as it was at the center of town. Sadly it was demolished in 1973 It wasn't until a group of local businessmen stepped and invested $4 million to save this station. On April 11, 1973, it had a grand opening. and the beautiful Terminal Station once again opened its doors. However, this time as a unique vacation complex. A year later it was listed on the National Register of Historic Places. The Chattanooga Choo Choo Historic Hotel is considered one of the city's first historic preservation projects. Travelers from all over come to visit and stay in unique Pullman Train Cars and traditional hotel rooms. The property is also features two full service restaurants and numerous bars, two music venues, a comedy club, a distillery plus various retail outlets.
The architecture is also to be noted as it is very unique. The Beaux-Arts style station was designed by Donn Barber. The station is noted to be one of the grandest buildings in Chattanooga and is known for its arched main entrance. The building has a tall, high ceiling dome with a skylight in the center.
The Beaux-Arts-style station designed by Donn Barber as one of the grandest buildings in Chattanooga, featuring an arched main entrance. Gorgeous brass chandeliers provide lighting in the station. The then president of the Southern Railway System,William Finley, wanted the architecture to follow the example of the National Park Bank of New York. 
Sources
. The Chattanooga Choo Choo. Accessed November 12th 2019. https://www.choochoo.com/.
Image Sources
https://www.chattanoogafun.com/listing/chattanooga-choo-choo/761/

https://www.chattanoogafun.com/listing/chattanooga-choo-choo/761/

https://www.greatamericanpublishers.com/chattanooga-choo-choo-historic-hotel-attraction/

Additional Information