Sugar Ray Robinson Way
Introduction
Sugar Ray Robinson Way is a Historical Intersection located from 124th-126th street (7th Avenue) in which Robinson owned the entire two blocks throughout the 1940's & 1950's. Home to Sugar Ray Robinson Enterprises which Included a Barbershop, NightClub, Insurance Agency, and Laundromat. Born Walker Smith Jr. on May 3rd, 1921 in Detroit, Michigan. Sugar Ray Robinson is considered the greatest pound for pound champion in the history of Boxing. Robinson held the world welterweight title from 1946 to 1951, by 1958 Robinson became the first boxer to win the middleweight divisional world championship five times. Robinson finished his career with 174 victories, 109 Knockouts (54.23%), and 19 loses; totaling in 201 bouts and 1401 rounds fought.
Images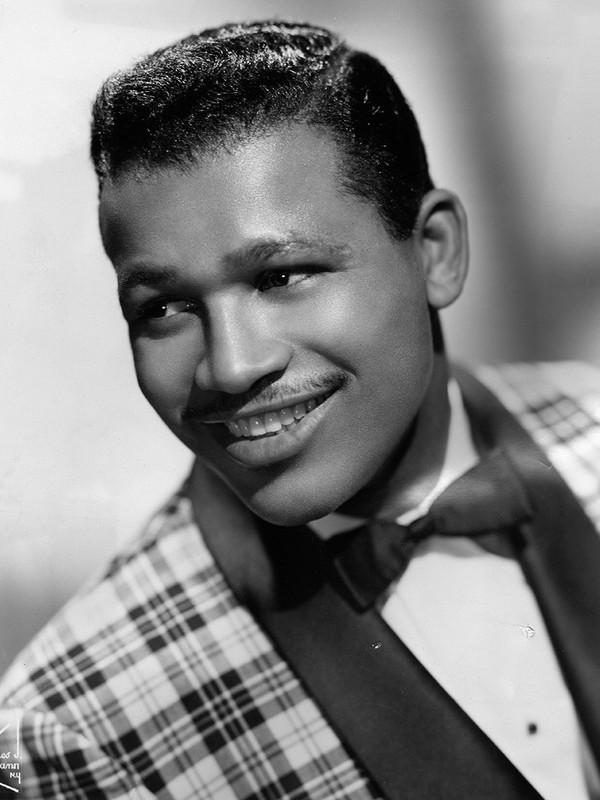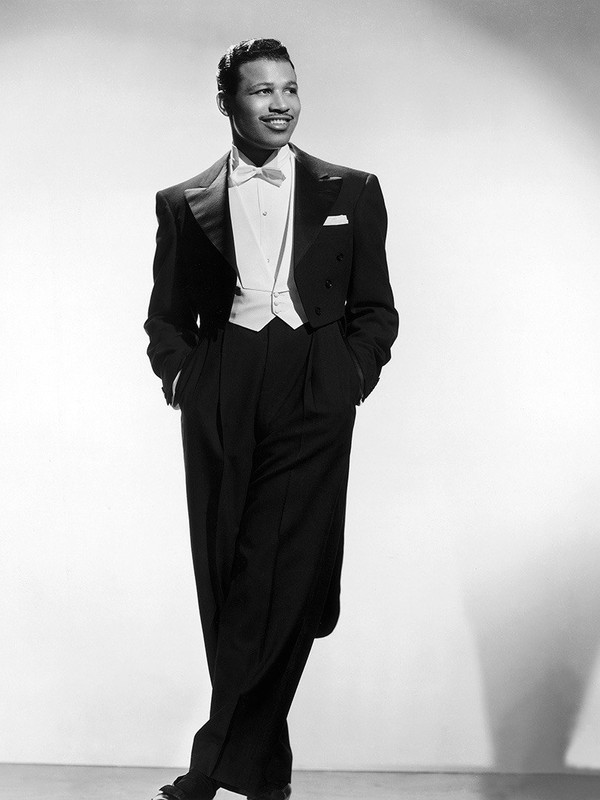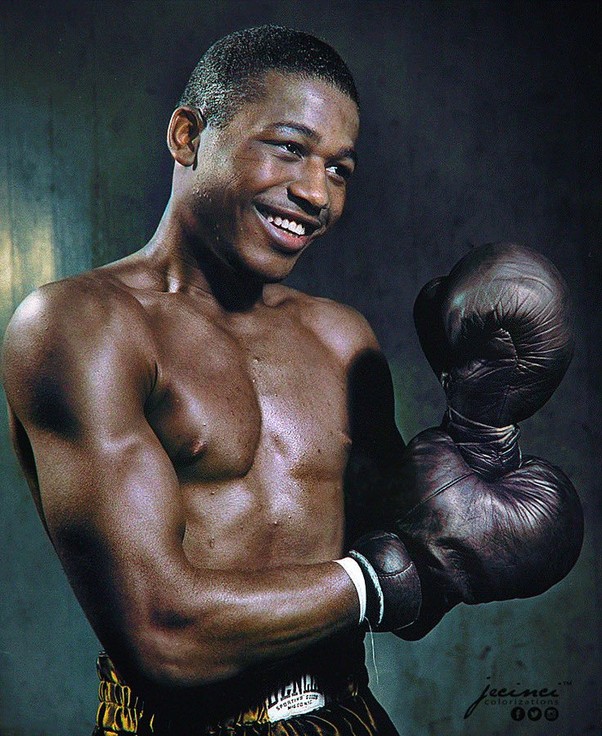 Robinson Works The Heavy Bag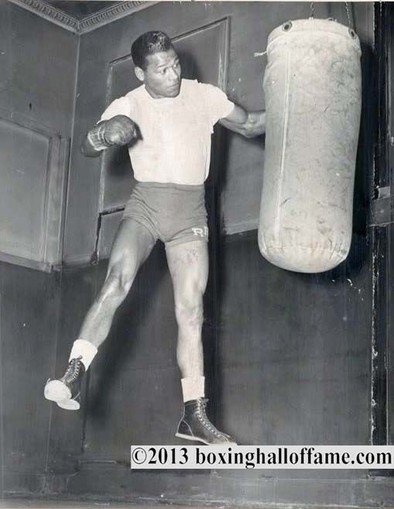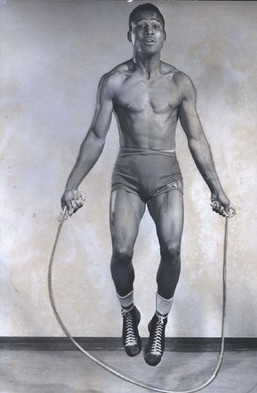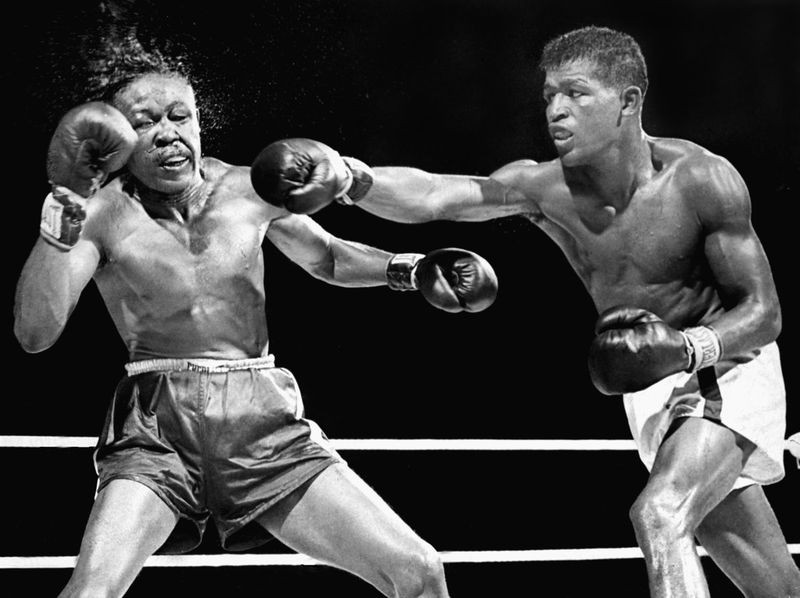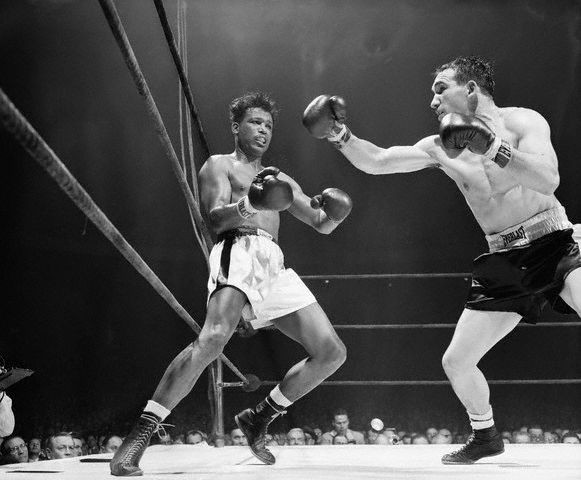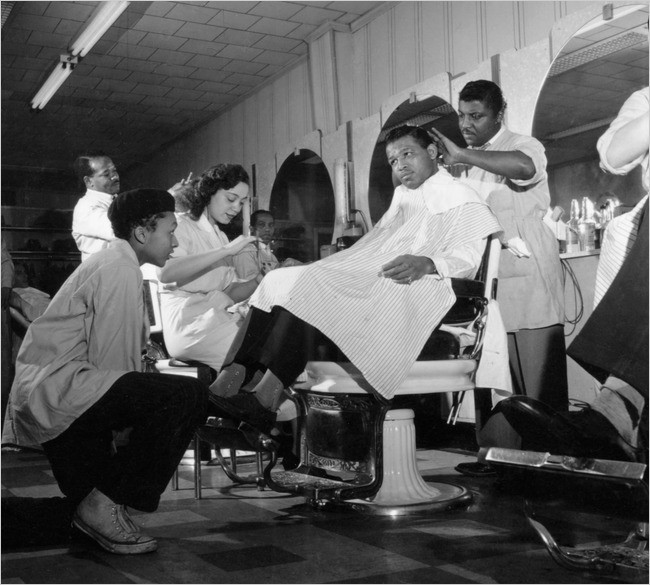 Robinson as Sammy Davis Jr.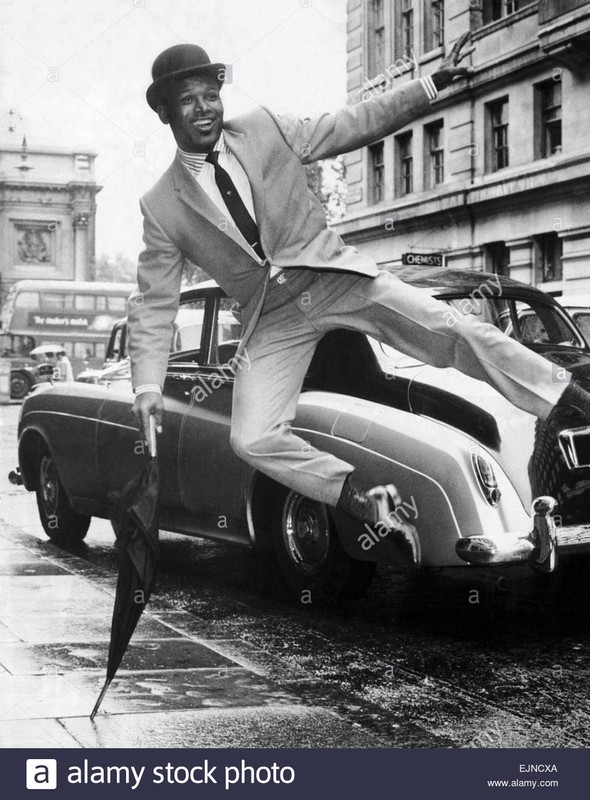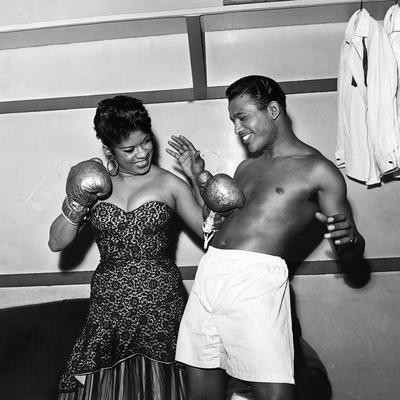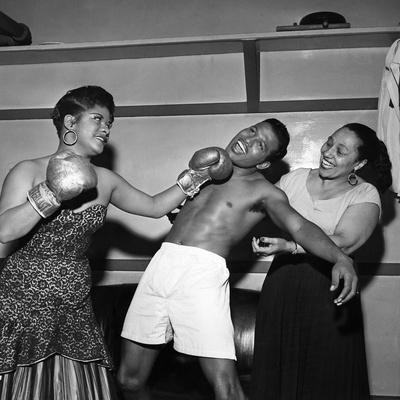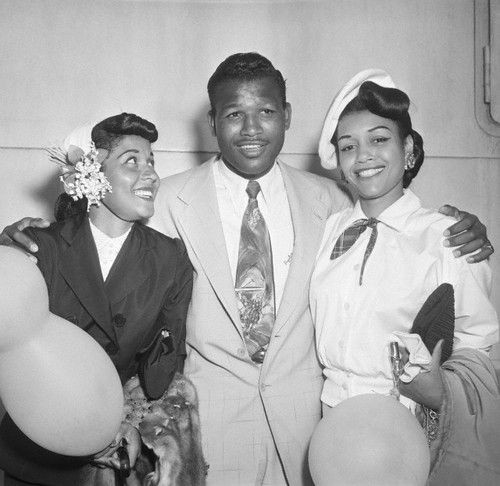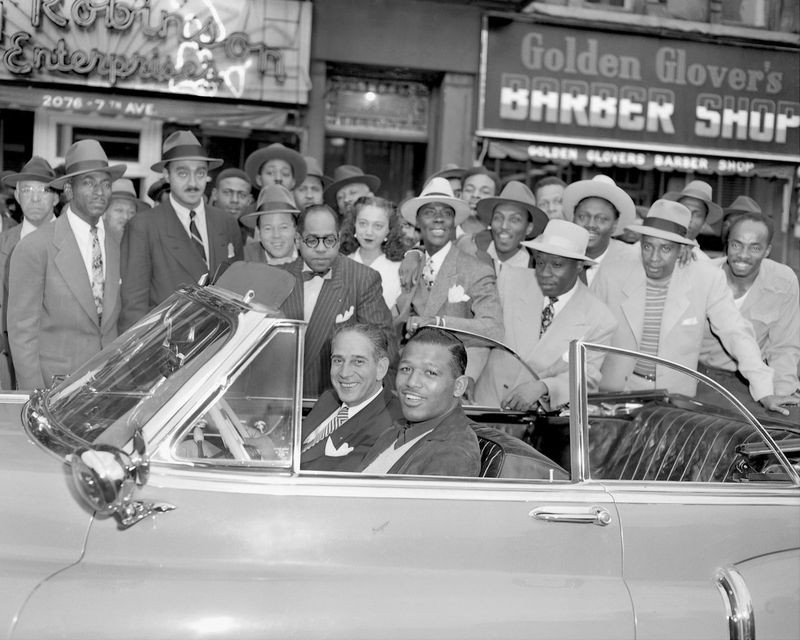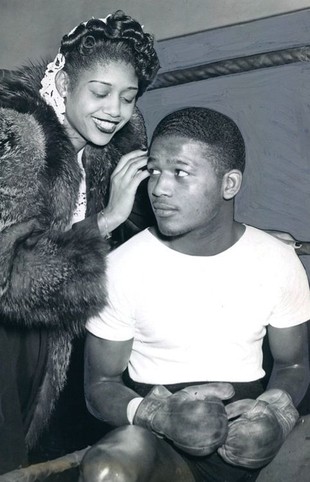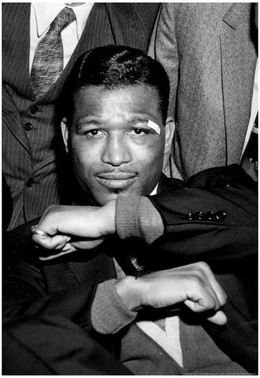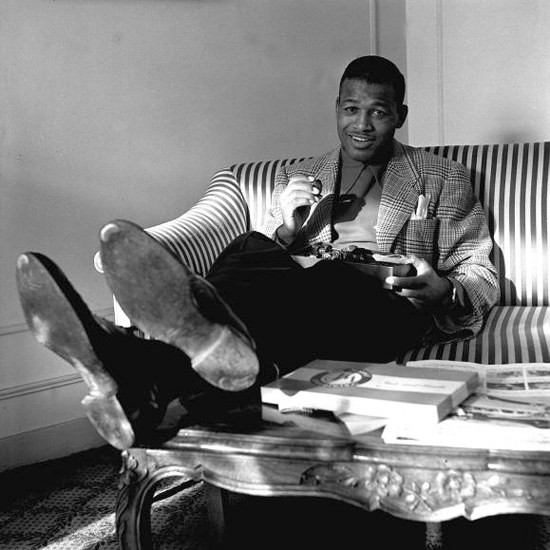 Robinson Vs LaMotta Weigh-In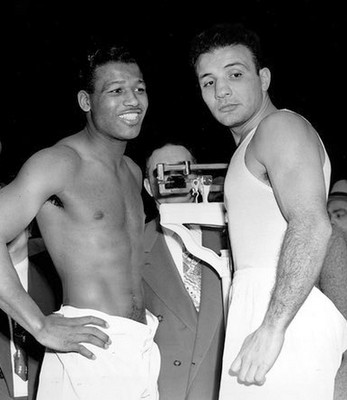 The Pink Cadillac at Sugar Ray's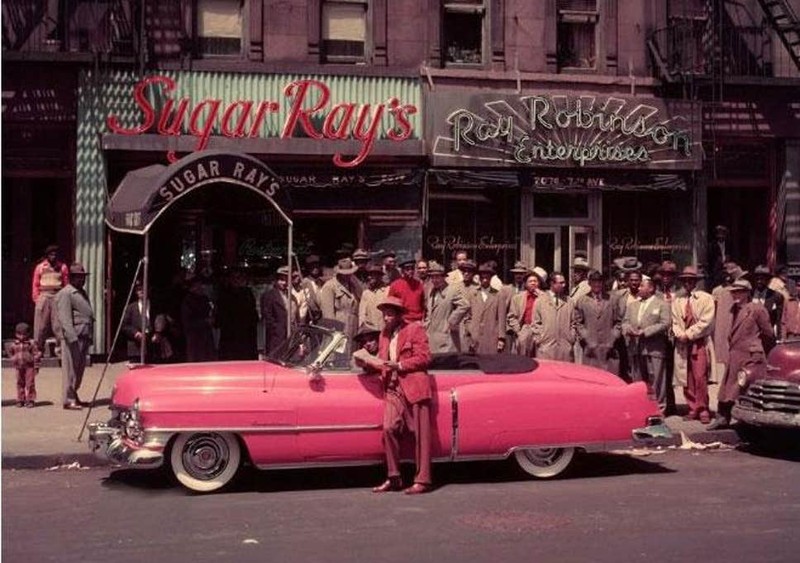 Backstory and Context
At age 11 the then Walker Smith Jr. along with his mother and two sisters moved to Harlem. It was there in Harlem where a young Robinson met a man named George Gainford who had just started a Boxing Club out of the Salem Methodist Episcopal Church. While warming up for his first amateur bout the then Walker Smith Jr. was thrown in place of and given the Amateur Athletic Union card of his absent teammate Ray Robinson, a fighter who was in the same weight division. The nickname "Sugar" came from George Gainford, who described Rays' technique and style as "sweet as sugar". Robinson would later say; "Sugar Ray Robinson had a nice ring to it, "Sugar Walker Smith" wouldn't have been the same." (Robinson 2)
Robinson would go onto win his first Golden Gloves title in the featherweight division in 1939 and would repeat as champion in 1940 soon after turning Professional later that year, concluding his amateur career with an 85-0 record with 69 of those wins by KO. 
Suga's professional career was LEGENDARY, it began with 40 consecutive victories but culminated in no world championships. It was widely speculated that Robinson was denied a shot at the title until 1946 because of not only his ethnicity but his unwillingness to cooperate with the influence of Organized Crime's presence in Boxing. It was common knowledge during Robinson's reign that he did not capitulate to the demands of Organized Crime in ways of throwing fights, shaving rounds, or carrying opponents. Finally, on December 12,1946 at Madison Square Garden Sugar Ray Robinson defeated Tommy Bell for the vacant National Boxing Association World Welterweight Title via unanimous decision; Robinson would hold the Welterweight title for five years until 1951 including a 91-fight winning streak (3rd longest in professional boxing history) with a record of 128-1-2 with 84 KO's. In 1950 Robinson would move up to the Middleweight division primarily due to the difficulty of making the 147 pound weight limit of the Welterweight division. 
On February 14, 1951, Robinson would face Jake LaMotta for the sixth time dating back to their bouts in the Welterweight division; known as the St.Valentine's Day Massacre, Robinson would win the undisputed World Middleweight title with a 13th round TKO of LaMotta. This would be the first legitimate stoppage/KO loss of LaMotta's career in 95 professional bouts. After a dominant and sensational reign in the ring for two decades, Suga' was 38 years old when he won his last middleweight title. In the mid-1960s, Sugar Ray exited the ring gracefully. "No beefs, George," he told his coach. "Sometimes we got the best of it in the past." (Robinson 1)
Sources
Sugar Ray Robinson. (2019, April 15). Retrieved October 28, 2019, from https://www.biography.com/athlete/sugar-ray-robinson.
Sugar Ray Robinson. (2019, April 15). Retrieved October 28, 2019, from https://www.biography.com/athlete/sugar-ray-robinson.
Boxing's Official Record Keeper. (n.d.). Retrieved October 28, 2019, from https://boxrec.com/en/proboxer/9625.
Additional Information