Laura Foster's Grave
Introduction
Laura Foster became a popular figure due to a tragic love story. Becoming involved with the local romantic and following him where he went is the ultimate tragedy for her. Foster is found dead with all fingers pointing to one person but, would eventually become a local "who done it?" The story became a legend throughout the county of under 23,000 people during 1890 and would become a popular song that would top the Billboard charts in 1958.
Images
Gravestone of Laura Foster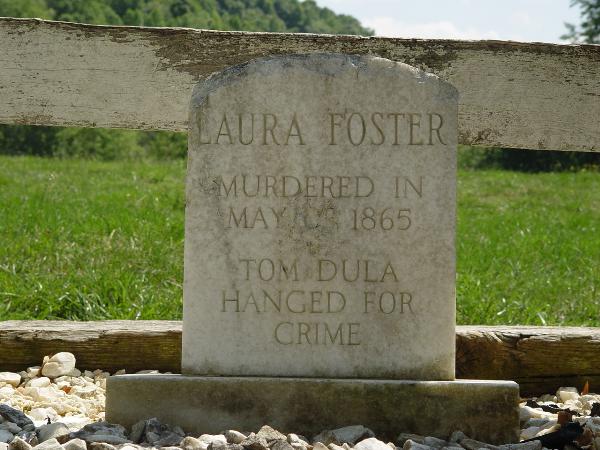 Gravesite of Laura Foster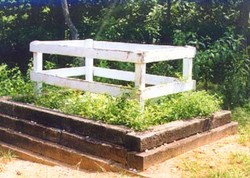 Laura Foster's Historic Marker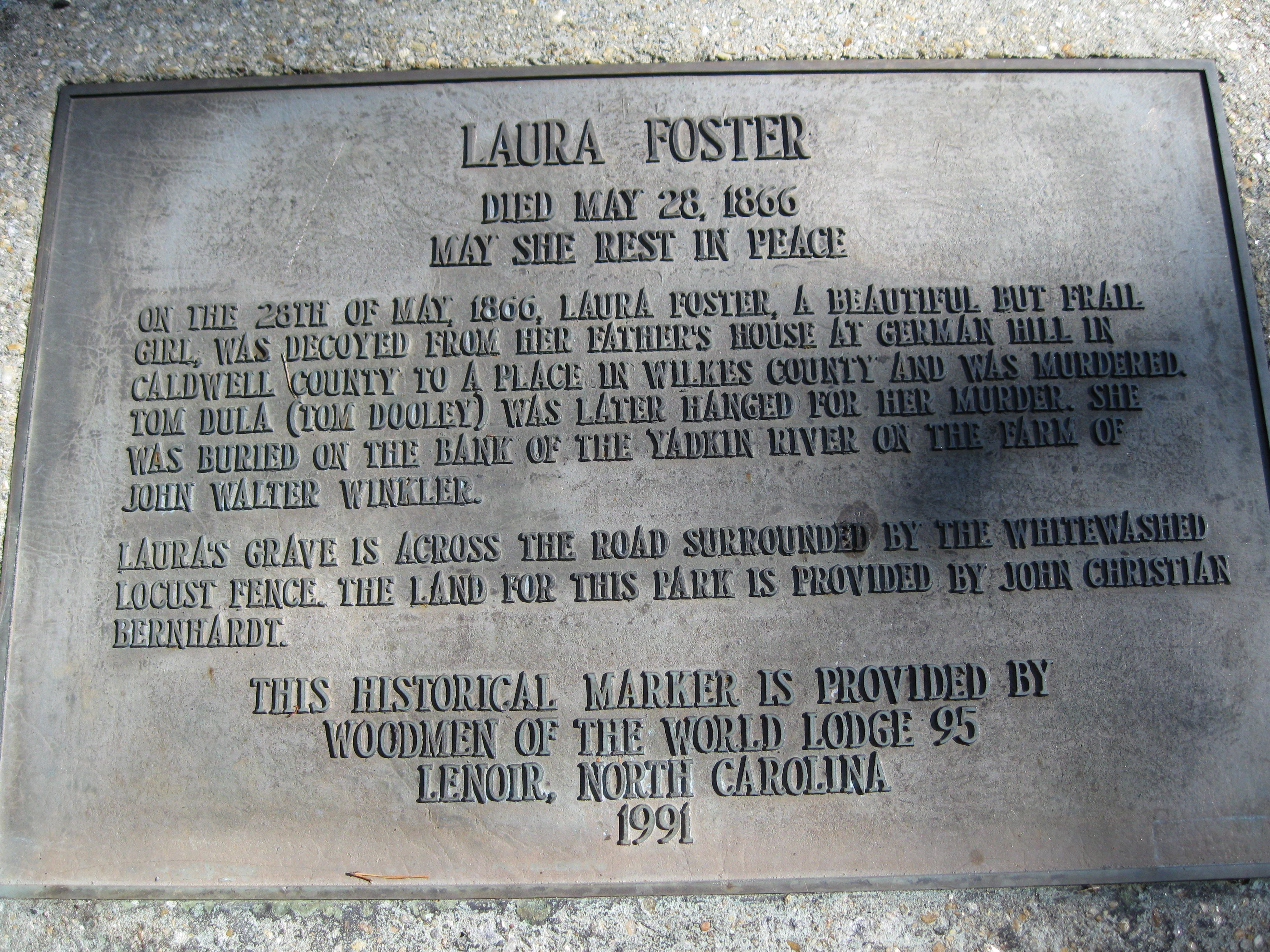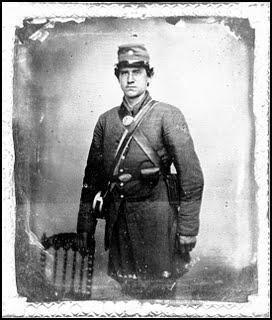 Paths walked by Tom Dula and Ann Melton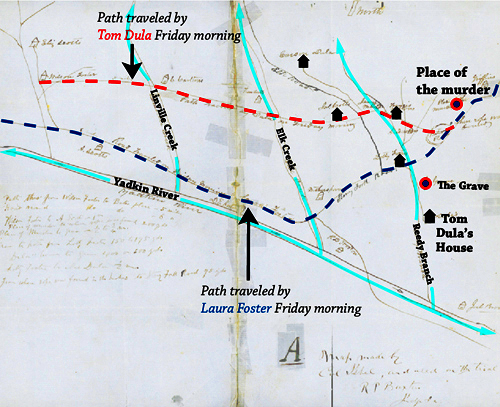 Backstory and Context
Laura Foster was born in 1843 in Wilkes County, North Carolina. People described her as petite girl with thin features. Foster was born to Martha "Patsy" Bowman and Wilson Foster. Foster has become well known for her relationship with Tom Dula that was the previous lover of her cousin before he left for war. Although she was not the only cousin to have something to do with Dula, she would is the one to suffer the consequences of loving Tom Dula.
Her lover Tom Dula or as locals would pronounce Tom Dooley is a veteran of the Civil War and  would be born between 1844 or 1845. Dula had previously been in a relationship with Foster's cousin Ann Melton before he left to go to war. After the surrender of the Confederate army, Dula would go back home to Wilkes County. Around his town the locals recalled him as a ladies' man but, also the type to give the shirt off his back for someone in need. Going back home he planned to rekindle his romance with Melton but, his plans failed when he found out Melton was married. Instead he decided to pursue Foster in order to make Melton jealous. During the relationship Foster became pregnant and asked Dula to marry her. Although, it is suspected that Dula was still too love with Melton to marry Foster. 
After Foster fell pregnant, Dula decided to go to Tennessee and would meet Foster in secret and take her with him. This is the last time Foster would be seen alive on May 27, 1866. As Dula arrive in Johnson County, Tennessee he started telling people his name was Tom Hall. Dula meet with a guy by the name of James W. M. Grayson who is politically well known guy who served in the Union army. The reason for this meeting was for Dula to ask for a job from Grayson. He supposedly wanted a job to be able to buy some boots to get back home due to his being tarnished and tore from the trek to Grayson's. The 2 counties were 53 miles apart which would be over 16 hours of walking through the woods and up the mountains.
On the morning of May 25, 1866, Foster is seen on the Stoney Fork Road riding a horse that was taken from her father. After Foster is seen riding the horse the next day the horse returns to the home with a broken rope dangling from its halter, now the search begins for Laura. During this Tom Dula was on his was to Tennessee to meet Grayson. On June 18 the body of Foster was found in a shallow grave near Bates Place where she was going to meet Tom Dula at. This starts a manhunt for Dula because she had been last seen with him. This would lead them to Grayson due to Dula mentioning that he planned on taking Foster with him to Tennessee. Grayson helped the authorities find Dula and took him back home to Wilkes County for trail. 
Dula's trail starts in Wilkes County and will moved take place in Statesville about 44 miles from Wilkes County. Dula's attorney is guy named Zebulon Baird Vance who had been a Confederate soldier and would become the 37thand 43rdgovernor of North Carolina. The interesting thing about Vance was he had just got released from prison a few days before the trial. Dula is convicted by the jury but, the Norht Carolina Supreme Court would reverse the case and the case is returned to Iredell County. In January of 1868 Dula is tired in the Court of Oyer and Terminer were he was convicted again. The jury would conclude that Tom Dula and Ann Melton were guilty for the death of Laura Foster. Dula's final words on May 1, 1869 were "I want everybody to know that I did not harm a single hair on that fair lady's head" as he was hung.
Throughout the years the murder still remains a mystery to people. Some argue that Dula is guilty and some say that the he is innocent and was planted as the suspect. Some people believe that Ann Melton killed her cousin of jealously and wanted her revenge. Some people also believe that Grayson killed Foster. They believe that she had went with Dula to Tennessee but, never made it back because Grayson murdered her. The tales of locals also talk about that Ann Melton confessed on her deathbed that she killed Laura Foster. Although the jury concluded there is still a mystery to the tale. The tale is still being told today and became a popular song in 1958 when The Kingston Trio would record the song "Tom Dooley".
Sources
Weston, Keith. Hang Down Your Head, Tom Dooley, wince.org. June 18th 2013. Accessed November 9th 2019. https://www.wunc.org/post/hang-down-your-head-tom-dooley.
Rucker, James. The Story of The "Ballad of Tom Dooley". Appalachian Heritage, vol. 36, no. 149 - 53. Published Invalid date. Project MUSE.
Mitchell , Thornton W. Dula, Thomas C. ("Tom Dooley"), NCpedia. July 18th 1986. Accessed December 2nd 2019. https://www.ncpedia.org/biography/dula-thomas-c-tom-dooley.
Adams, Noah. 'Tom Dooley', NPR. July 31st 2000. Accessed December 2nd 2019. https://www.npr.org/2000/07/31/1080167/npr-100-tom-dooley.
Image Sources
https://www.waymarking.com/gallery/image.aspx?f=1&guid=129f6670-1f7b-429a-b027-9fa28851b4b6

https://www.findagrave.com/memorial/5915/laura-foster

https://www.findagrave.com/memorial/5915/laura-foster

https://thebluegrassjamboree.com/hang-down-your-head-tom-dooley/

https://www.ncpedia.org/biography/dula-thomas-c-tom-dooley

Additional Information