Pan-American Speedway
Introduction
Pan American Speedway was a quarter mile paved oval that hosted many local races in the heart of San Antonio, Texas. It was built in 1965 and was almost immediately purchased by a local radio personality, Ricci Ware, along with his business partners. The track ended up closing in 1978 because a new racetrack, San Antonio Speedway, opened and the competition between the two tracks made Pan American Speedway unprofitable.
Images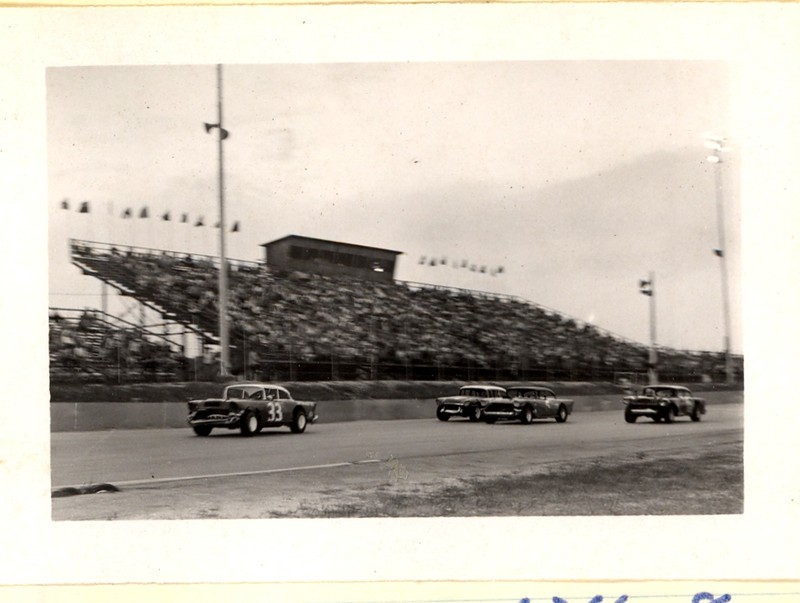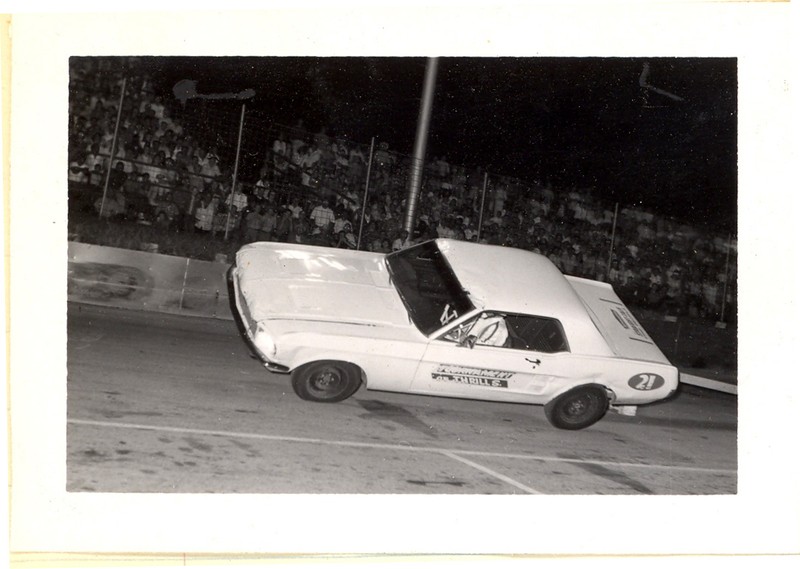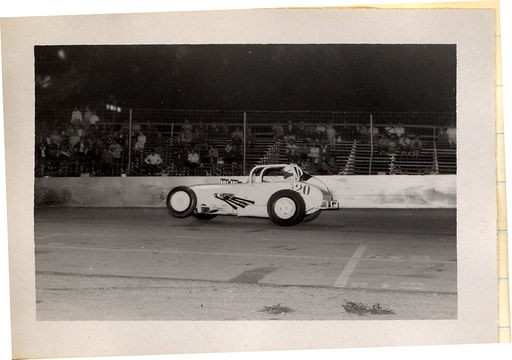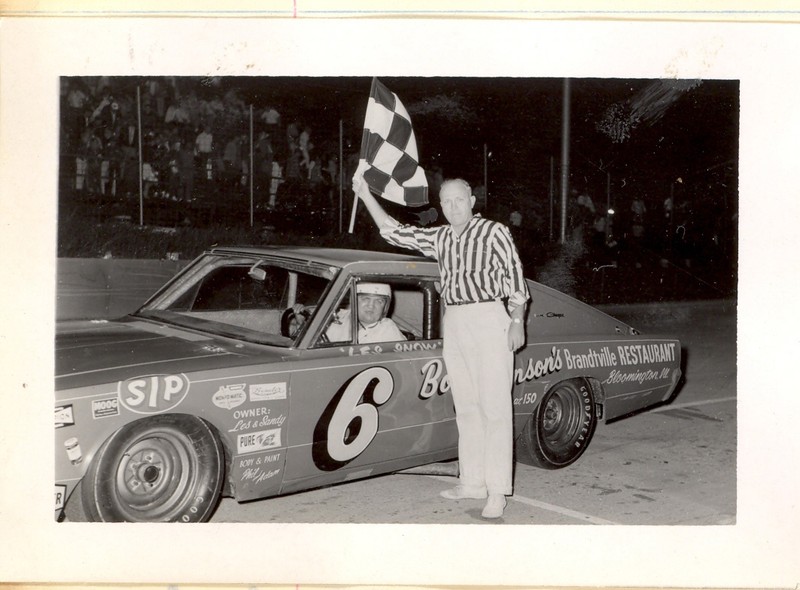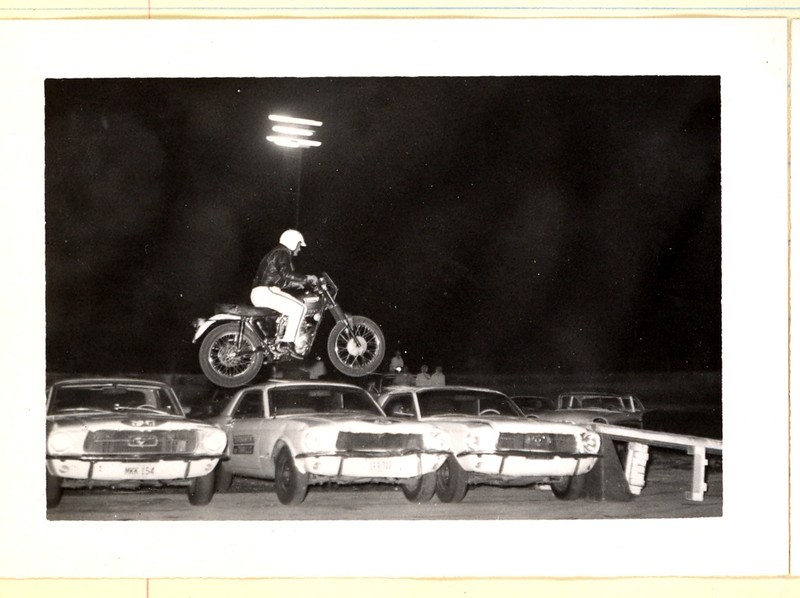 Backstory and Context
Pan American speedway was the third paved short track in Texas, and was a staple in San Antonio entertainment for years. Further more it was one of nicest short track facilities in the country and especially Texas, no expense was spared in order to create a comfortable environment for race fans. Ricci Ware wanted to make sure that this place was clean and inviting to families to bring their kids to, in order to see a show. Pan American Speedway even had a playground for the younger kids that was staffed all night for the parents to be able to drop their kids off and watch the races. Ware was an innovator with Pan American speedway, in the beginning the concession stand sales weren't quite up to Ware's standards so he installed vents from the concession stands that went under the bleachers so everyone sitting in the stands constantly could smell the popcorn and hamburgers. Sales went up significantly after that. 
Pan American Speedway was not only innovative in hospitality it was also innovative in the extra entertainment that went along with the racing. Ricci Ware being a radio personality was all about the show and ran a tight ship when it came to his show. He never wanted anyone to be bored. The speedway had live music, contests and giveaways before and after the races. Along with these things the track would usually put on some kind of "stunt" done on the track to get everyone ready for the racing action. Even though there was a lot of things happening on the race nights, it was packed together and streamlined. Ware wanted to show to be over around 10:00-10:30pm at the latest. Ware knew that it was important for people to be able to take their kids home at a decent hour. 
Although there was a lot of auxiliary entertainment, the race was still the main show. Ware used to give the drivers a pep talks in the drivers meeting before every race in order to hype them up and encourage them to put on a good show. On your average night you would see two classes. The super stock division and the novice division, seeing about 35-40 in each division, which is easily surpassed other tracks in the area. They would run heat races and the winner of the heats would be placed at the rear to start the main event. There would also be some other divisions that would come on occasion, like the super modifieds and late models. 
Along with the local divisions, Pan American Speedway would host national touring divisions once or twice a year. Both the United States Auto Club (USAC) midget series and the Automobile Racing Club of America (ARCA) series would make stops at Pan American. Both USAC and ARCA were, and still are, proving grounds for those moving up in the ranks looking to reach Indy Car or NASCAR. Don Meacham won the last USAC midget race at Pan Am and a legendary Benny Parsons won the final ARCA race at Pan Am. Benny Parsons would go on to be a winner in the NASCAR cup series. Another notable name that raced and won at the speedway was, Daytona 500 and 4 time Indy 500 champion, AJ Foyt. AJ won two races at Pan American in the USAC Midget Series. 
Now the speedway sits overgrown behind a storage unit facility. There are no grandstands or any of the pit area still visible. All that is left is the racing surface. 
Sources
Bragg, Roy. "Remembering Pan American Speedway." San Antonio Express-News (San Antonio ) May 16th 2016.
TXTom. Pan American Speedway, fotki. October 30th 2017. Accessed November 4th 2019. https://public.fotki.com/txtom/auto-racing/pan-american-speedway/pan-american-1967/.
Pan American Speedway History, The Third Turn. October 23rd 2014. Accessed November 11th 2019. https://www.thethirdturn.com/wiki/Pan-American_Speedway#tab=Event_History.
Upchurch, Neil. Nearly All Texas Asphalt Tracks Are Gone, texasprosedans.com. July 28th 2017. Accessed November 11th 2019. https://4c99c3ae-365f-4def-b893-b126cca4fb72.filesusr.com/ugd/31c4cb_0f44a68089b04ebc80e846b26932319e.pdf.
Pan American Speedway, Ultimate racing history. Accessed December 1st 2019. http://www.ultimateracinghistory.com/racelist3.php?trackid=315.
Image Sources
https://public.fotki.com/txtom/auto-racing/pan-american-speedway/pan-american-1967/0136.html

https://public.fotki.com/txtom/auto-racing/pan-american-speedway/pan-american-1967/0557.html

https://public.fotki.com/txtom/auto-racing/pan-american-speedway/pan-american-1967/0019.html

https://public.fotki.com/txtom/auto-racing/pan-american-speedway/pan-american-1967/0023.html

https://public.fotki.com/txtom/auto-racing/pan-american-speedway/pan-american-1967/0561.html