Greensboro College - Main Building
Introduction
The Greensboro College began in 1838 as the Greensboro Female College. It was founded by the Reverend Peter Doub of the United Methodist Church. After closing down for ten years after being destroyed by a fire, it was reopened for classes after being rebuilt. It was almost sold in 1903 yet after the support of alumni and the fundraising by the president at the time, it managed to stay afloat. The college is still active in the Greensboro community today, and is a part of the Tri-College Consortium, consisting of Guilford, Bennett, and Greensboro Colleges.
Images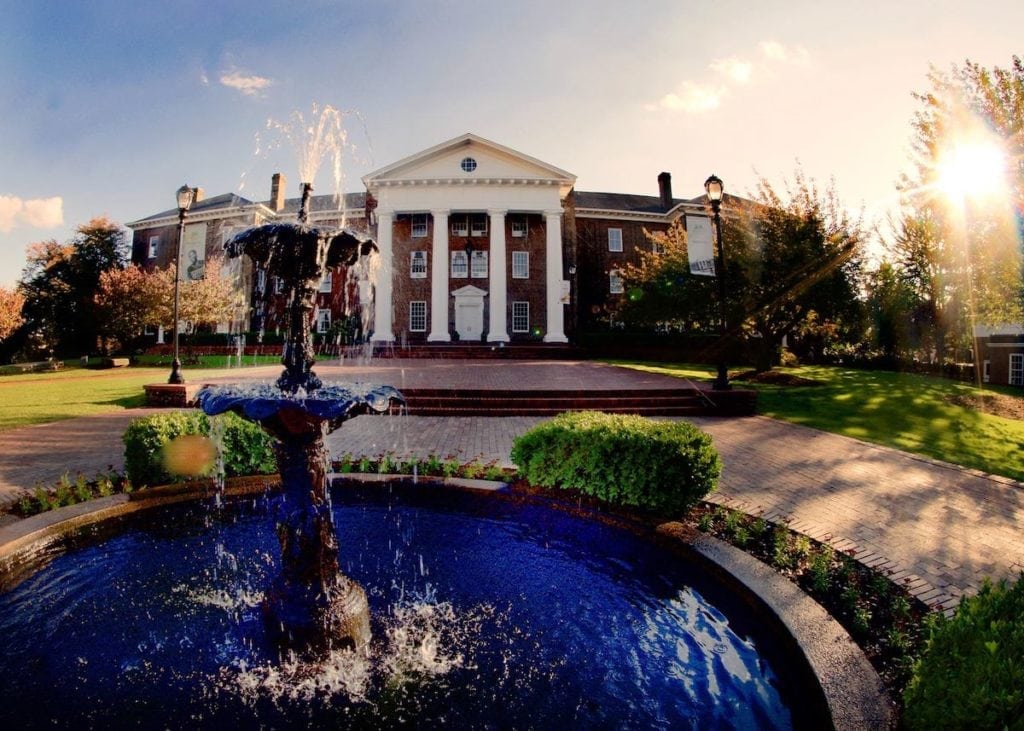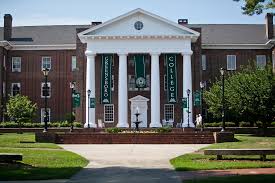 Backstory and Context
The Greensboro College started out as the Greensboro Female College in 1838, chartered by the United Methodist church, and founded by the Reverend Peter Doub, a circuit rider who came to Greensboro to establish a church to the Methodists of the area. Opened in 1846, the college became the first chartered female college in North Carolina, the second in the south, and the third in the United States. The school was forced to close for ten years after a fire destroyed the building in 1863. In 1873 the school was opened up in a new building.
           In 1903 it was decided by trustees to close the college and sell its assets, however, Lucy Robertson, the first president of the college and the first female president of a college in North Carolina, raised $25,000 with Nannie Lee Smith to keep the college going. The school survived the crisis with the support of other alumni and friends. It became the Greensboro College for Women in 1912, and the following year the first bachelor's degrees were offered to students. The name changed in 1919 once again to Greensboro College, and enrollment of student population increased to 400. In 1941, there was a lightning strike and the building caught fire and was partially destroyed. It was rebuilt and is now used as the administrative center.
           In 1954 the school first began to accept men. It was one of the first female schools to do so. It is a part of the Tri-College Consortium, which is made up of Guilford and Bennett Colleges as well. Now, the school has a population of over 1,000 students, and over 100 faculty members. It has degrees in over 22 fields and is a fully accredited teacher training institution.
Sources
Marker: J-11, North Carolina Highway Historic Marker Program. Accessed November 3rd 2019. http://www.ncmarkers.com/Markers.aspx?MarkerId=J-11.
Stoesen, Alexander R. . Greensboro College, NC Pedia. Accessed November 3rd 2019. https://www.ncpedia.org/greensboro-college.
Image Sources
https://www.collegeconsensus.com/schools/greensboro-college/

https://www.flickr.com/photos/greensboro-college/6192581273

Additional Information