Ingleside Inn
Introduction
Author-Uploaded Audio
The historic Ingleside Inn is nestled in at the foot of the San Jacinto Mountains and is walking distance to downtown Palm Springs. Built in 1925, the Inn has been attracting movie stars and other elite who would vacation in the desert to escape the hustle and bustle of Hollywood for decades. Also on the property is the famous Melyvn's Restaurant, run and operated by the owner of the Ingleside Inn for more than forty years, Melvyn Haber. Melvyn's has hosted famous people such as Frank Sinatra, Dean Martin, Gerald Ford, Liza Minnelli, and many others. The Ingleside Inn remains a reflection of the era that is called the Golden Age of Hollywood.
Images
Ingleside Inn in Palm Springs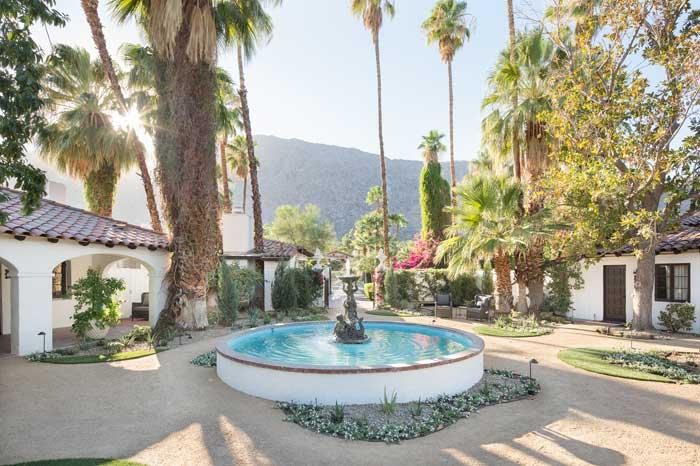 Iconic Melvyn's Restaurant at the Ingleside Inn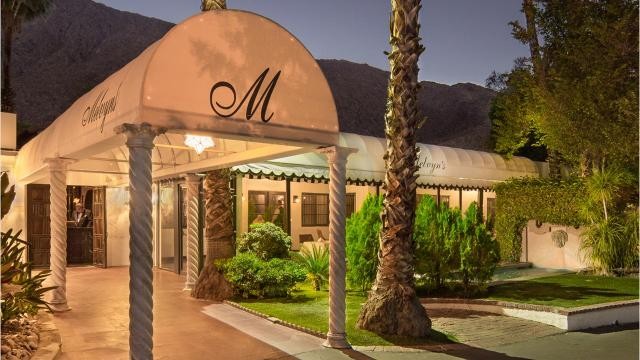 Vintage Postcard from the Ingleside Inn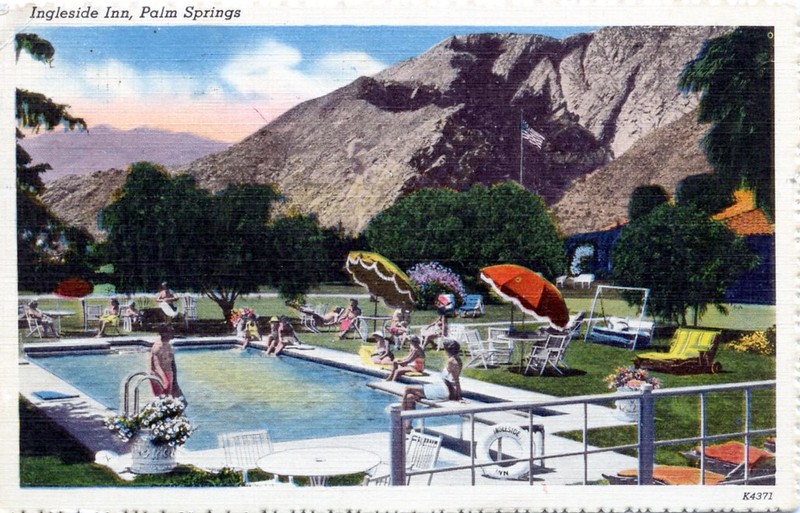 Building the Ingleside Inn, 1924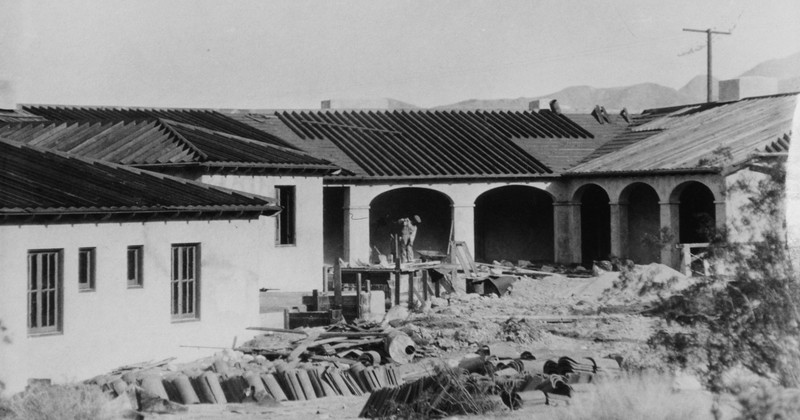 Backstory and Context
Author-Uploaded Audio
The Spanish-Colonial Ingleside Inn in Palm Springs dates back to 1925, when the Humphrey Birge family commissioned architect George Washington Smith to build a stately private residence. Humphrey Birge earned his fortune serving as president of the car company Pierce-Arrow and then selling his stock. After his death, his widow chose this two-acre property in Palm Springs to build on and took many trips to Europe to furnish it.
When Mrs. Birge died in 1935, the family sold the 20 room residence to Ruth Hardy, who had experience in the hotel industry and began to operate the place as her own. Hardy diligently chose big-names to stay and attend dinners at the Inn, people like Salvador Dali, Clark Gable, John Wayne, Katharine Hepburn, and Howard Hughes. Being very meticulous, Hardy kept note-cards on each guest with comments about what they said they liked, what they disliked, and, ultimately, if they should be invited back. After 30 years of operating the Inn, Hardy passed away and the property was sold to a wealthy businessman from San Francisco who sadly allowed it to fall into disrepair.
In 1975, New York native Melvyn Haber came across the Inn when he was causally strolling down the streets of Palm Springs. Although he had no experience in the hotel industry, he was instantly charmed by the Ingleside Inn and decided to purchase it. After an extensive renovation, Haber reopened the Inn to guests and created his own restaurant on the property, Melvyn's Restaurant. Melvyn's became a hot-spot for some of Hollywood's biggest names. Frank Sinatra enjoyed the atmosphere so much he decided to hold his and his last wife Barbara's wedding rehearsal dinner at Melvyn's in 1976. Haber ran and operated the Ingleside Inn until his death in 2016. Thanks to the vision and hard work of Melvyn Haber, the Ingleside Inn remains a reminder of its glamorous past.
Sources
Ingleside Inn. Our Story, Ingleside Inn. Accessed October 21st 2019. https://inglesideinn.com/our-story/.
Visit Palm Springs. Frank Sinatra Remember by Mel Haber at Melvyn's in Palm Springs, Visit Palm Springs . November 3rd 2015. Accessed October 21st 2019. https://www.visitpalmsprings.com/blog/frank-sinatra-remember-mel-haber-melvyns-palm-springs.
Brown, Renee. Palm Springs' Ingleside Inn has storied past, Desert Sun. December 5th 2015. Accessed October 21st 2019. https://www.desertsun.com/story/news/2015/12/05/palm-springs-ingleside-inn-has-storied-past/76340716/.
Image Sources
Visit Palm Springs

Desert Sun

Flickr

Palm Springs Historical Society

Additional Information