Frogmore Plantation and Gins
Introduction
Frogmore is a plantation that was built in the early 1800s in Frogmore, LA. It is a Historical Site and still operates today, though it also functions as a museum and tourist location. Visitors may experience cotton milling firsthand, as the plantation is still home to a steam gin from the 19th century and a modern computerized gin.
Images
Reenactment of a slave wedding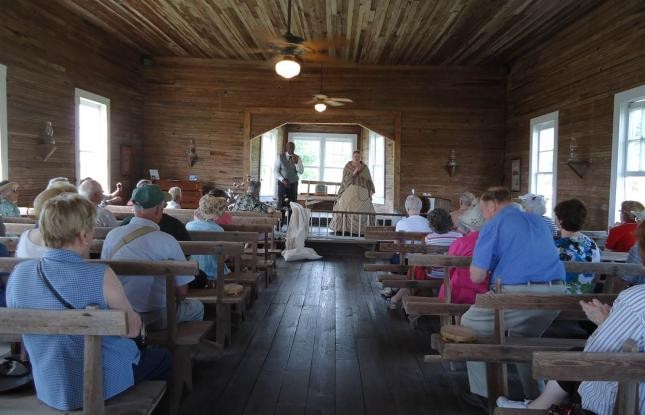 Slave quarters and church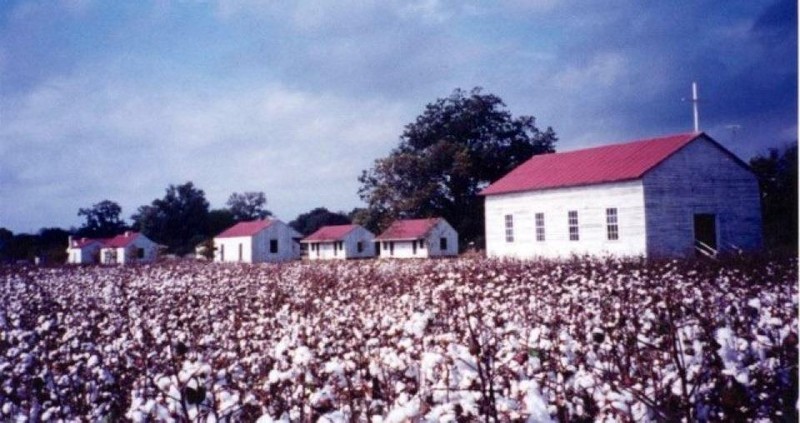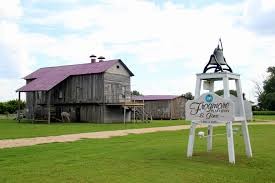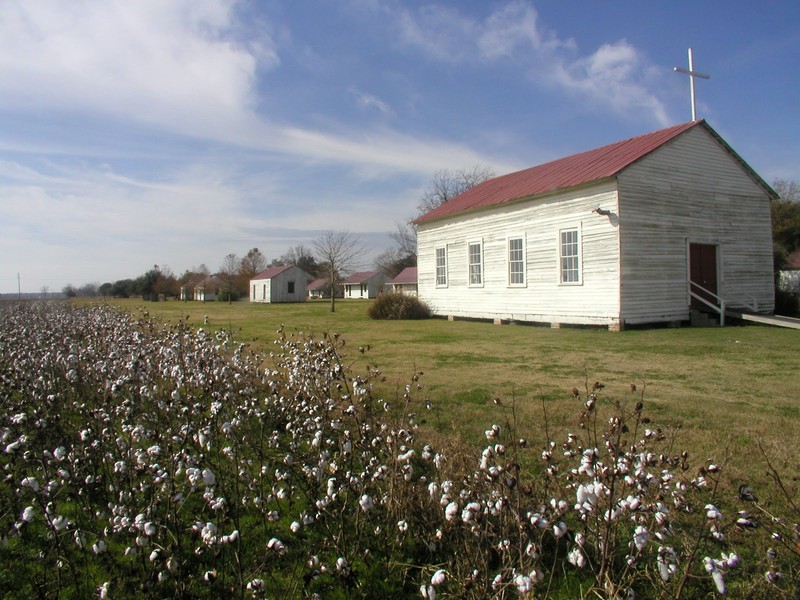 Buddy and Lynette Tanner in front of the plantation home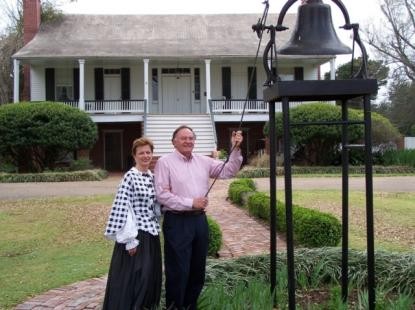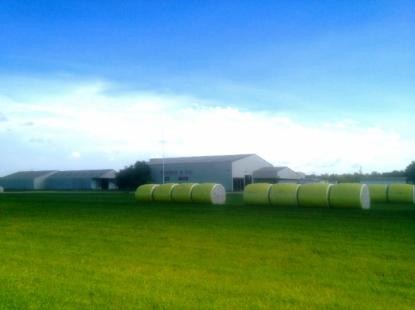 Backstory and Context
Louisiana is home to a rich cultural and political history that is showcased in its many historical landmarks. Frogmore Plantation was founded in the early 1800s and was expanded to its full size around 1843. Currently privately owned and operated by George "Buddy" Tanner and his wife Lynette, Frogmore is a functional cotton plantation with a 900-bale fully computerized gin. Because of its proximity to the Tensas, Black and Mississippi rivers, Frogmore features rich, fertile soil that allows for the continued production of cotton. It also boasts authentically furnished slave quarters and a traditional steam gin, the Piazza Cotton Gin. On July 26, 2019, a fire broke out that destroyed the plantation house. The gins and fields remained unharmed, and tours were not affected.
Antebellum Louisiana was home to the largest city in the South, New Orleans, which served as a major trade center for the Confederacy during the American Civil War. Because of the importance of its port cities, Louisiana was a crucial player in the war. From King Cotton to naval fleets, the state did not hesitate to do what was necessary to protect its slave-dependent economy. Plantation owners were significant contributors to the economic wellbeing of Louisiana. Sugar and cotton lead their agricultural production lists, and there was a definite reliance on slave labor to maintain that level of success. In Lynette Tanner's novel, Chained to the Land, she provides a firsthand look into the lives of slaves on plantations throughout the state. This insight indirectly offers a greater understanding of the men and women who lived on and worked the lands of historical Frogmore. While they may not be stories from Frogmore itself, these accounts provide a glimpse into what plantation life in Louisiana may have been like.
Of equal importance to the slaves and the politics of the time are the technological developments that took place. The development of the cotton gin by Eli Whitney in 1793 completely revolutionized the cotton industry. However, there was a second development in cotton ginning that was just as revolutionary, though it came almost a century later. Robert S. Munger developed a system of ginning that was entirely mechanized, from the moment the plant entered the system to the moment the bale emerged, tied and finished. The Piazza Gin is an example of one of Munger's gins. It was transplanted to Frogmore around 1997/8, and was registered by the Tanners with the National Register of Historic Places on December 31, 1998.
Lynette and Buddy Tanner have a long history of involvement in the cotton industry. Lynette is the daughter of a cotton farmer, and, according to the Frogmore website, she acted as president of the Louisiana Attractions Association and was on the board of directors for the Louisiana Travel Promotion Association. Buddy is currently involved in the National Cotton Council, serving as a delegate, and is also a Mid-South Cotton Foundation Trustee. His cotton farming experience dates back to the 1960s, and he was named the United States' most outstanding ginner in 1992 by the National Ginners Association. Their combined passion for agriculture and the preservation of Southern history allow Frogmore to continue to act as a bridge from past to present. 
Sources
"National Register Database and Research." National Parks Service. U.S. Department of the Interior, August 14, 2019. https://www.nps.gov/subjects/nationalregister/database-research.htm.
Tanner, Lynette Ater. Chained to the Land: Voices from Cotton & Cane Plantations: from Interviews of Former Slaves. Winston-Salem, NC: John F. Blair, Publisher, 2014.
Stuart, Leigh Ann. "Frogmore." Louisiana Life 29, no. 1 (March 2009): 111. http://search.ebscohost.com.proxy.lib.iastate.edu/login.aspx?direct=true&db=f5h&AN=36800701&site=ehost-live.
"Cotton Gin." 2018. Funk & Wagnalls New World Encyclopedia, January, 1; http://search.ebscohost.com.proxy.lib.iastate.edu/login.aspx?direct=true&db=funk&AN=co227300&site=ehost-live.
Coleman, Gene. "Friday Night Fire Destroys Historic Frogmore House." The Natchez Democrat, July 27, 2019. https://www.natchezdemocrat.com/2019/07/27/friday-night-fire-destroys-historic-frogmore-house/.
Jr, Paul F. Stahls. "High Cotton at Frogmore." My New Orleans, April 9, 2019. https://www.myneworleans.com/high-cotton-at-frogmore/.
National Register of Historic Places Registration Form. 31 Dec. 1998, npgallery.nps.gov/NRHP/GetAsset/NRHP/99000049_text.
Aiken, Charles S. "The Evolution of Cotton Ginning in the Southeastern United States." Geographical Review 63, no. 2 (1973): 196-224. doi:10.2307/213411.
Image Sources
https://www.louisianatravel.com/articles/making-history-frogmore-plantation

https://www.facebook.com/frogmoreplantation/photos/a.512890875392070/512890878725403/?type=1&theater

http://www.innsittersoncall.com/wp-content/uploads/Frogmore-1.jpg

http://www.innsittersoncall.com/wp-content/uploads/Frogmore-Plantation.jpg

https://www.povertypoint.us/sites/default/files/styles/profile-slideshow/public/zzdata-13128_640x480.jpg?itok=JBF3eNKB

https://www.louisianatravel.com/sites/default/files/styles/profile-slideshow/public/zzdata-13127_640x480.jpg?itok=YUBe7L_6

Additional Information