Tree of Life-Or L'Simcha Congregation Synagogue
Introduction
Dating back to a congregation formed in 1864, this synagogue in Squirrel Hill was constructed in 1953 with the financial support of members including Pittsburgh businessman Charles J. Rosenbloom. The neighborhood was home to many Jewish residents and the congregation has been an influential institution within the American Reform of Judaism Movement. Among the early differences between the practices of this congregation compared to Orthodox Judaism in the early 1900s, both women and men in this congregation led the reading of the Torah and participated together in other rituals of the faith. In 2010, the Tree of Life congregation merged with the L'Simcha Congregation (L'Simcha is Hebrew for "Joy of Life") thereby creating the Tree of Life-Or L'Simcha Congregation. the synagogue has become a symbol of resilience following a 2018 attack against its congregants. Eleven people lost their lives on October 27, 2018, when Robert Bowers entered the synagogue and opened fire on the congregants. The massacre led to a national moment of reflection and ceremonies of unity, as well as conversations about gun violence and anti-Semitism that continues to be endemic in America.
Images
Tree of Life-Or L'Simcha Congregation Synagogue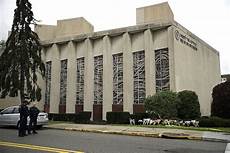 One of the Many Vigils for the Victims of the Shooting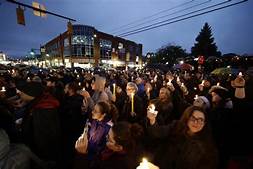 Stars of David: Those Who Lost Their Lives During the Shooting
Hearts Together: The Art of Rebuilding, A Piece of Transformation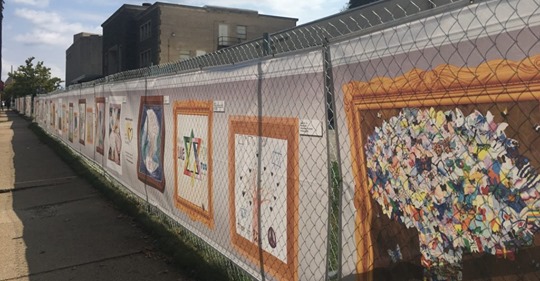 Carl J. Rosenbloom, the Benefactor of the Synagogue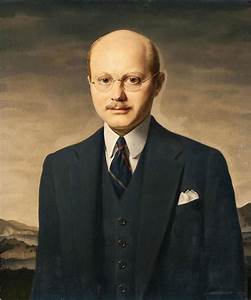 Backstory and Context
In 1864, The Tree of Life Congregation was formed by adherents to Reform Judaism. Originally, the congregation was called Etz Chaim, which is Hebrew for "Tree of Life" a reoccurring motif in the Torah symbolizing the connection between man and religion. However, the congregation changed the name to its English translation when the congregation bought their first property in 1883 near downtown Pittsburgh and praying sessions began to be conducted in English. During the late-19th century to the early-20th century, the Tree of Life Congregation adhered to the teachings of Reform Judaism by shortening services and prayer sessions and playing organ music. In 1907, the congregation moved to the Oakland neighborhood of Pittsburgh. During the next decades, the congregation continued to participate in changes that reflect the larger trends in Reform Judaism, such as allowing women to take a more active role in the services. For example, women began reading the Torah during services and were also part of the minyan, a group of ten Jewish adults who have the responsibility of upholding religious obligations such as leading prayer service.
After approximately forty years at Oakland, the congregation moved into its present building to the Squirrel Hill neighborhood in 1953. Reflecting the growth of the congregation, the new synagogue in Squirrel Hill became an influential institution in this neighborhood which has a strong historical connection to members of the Jewish faith. The building was a gift from the president of the congregation, Charles J. Rosenbloom (1898-1973) who was a philanthropist, businessman, and a supporter of the state of Israel. Rosenbloom built the synagogue with Palestinian limestone and cornerstone to symbolize Judaism's connection with Palestine. In the next decade membership declined leading to a merger between the Tree of Life congregation and the L'Simcha Congregation (L'Simcha is Hebrew for "Joy of Life"), thus creating the Tree of Life-Or L'Simcha Congregation in 2010.
However, on October 27, 2018, a major tragedy occurred during a Shabbat morning service. Around 10 a.m.,Robert Bowers walked into the synagogue and opened fire with an assault rifle and handguns, killing eleven and injuring four during the attack. Police officers were dispatched to the scene and shot Bowers, but not before he had shot and wounded two officers who were trying to restrain him. Bowers survived his wounds and was charged with 29 felonies including obstructing the freedom of exercising religion, using a deadly weapon to commit murder, eleven counts of aggravated homicide, six counts of aggravated assault, and thirteen counts of ethnic intimidation. When interviewed, his neighbors and friends described Bowers as a loner, a quiet person in his "own little world" with few family members and friends. Upon investigation, police officials discovered antisemitic content on Bowers' social media accounts. As of August 2019, Bowers has plead not guilty to his crimes, additional capital charges have been filed against him, and prosecutors are seeking the death penalty.
After the shooting, hundreds of people gathered to hold a vigil outside of the synagogue to remember the lives lost during the shooting. Eleven Stars of David were placed outside of the synagogue to honor the lives that were lost during the shooting. The Tree of Life-Or L'Simcha Synagogue created the Hearts Together: Art of Rebuilding gallery, a neighborhood beautification project where drawings and pictures provided by young children were posted along the sidewalk near the synagogue to demonstrate the resilience of the congregation.
Sources
"1864: Tree of Life Congregation," Senator John Heinz History Center: Rauh Jewish Archives. n.d. Accessed October 9th 2019. http://www.jewishhistoryhhc.org/timeline.aspx#daba2a9f-775f-48f2-b1c8-aa1e87b8e13f.
Davidson, Tom. Guza, Megan. "Feds to Seek Death Penalty for Accused Tree of Life Gunman Robert Bowers," Trib Live. August 26th 2019. Accessed October 4th 2019. https://triblive.com/local/pittsburgh-allegheny/feds-to-seek-death-penalty-for-accused-tree-of-life-gunman/.
"Dedication to the Tree of Life Synagogue," The Jewish Criterion (Pittsburgh). March 29th 1907. 24 ed, 17 sec, 2-3.
Heineman, Kenneth J.. Catholic New Deal: Religion and Reform in Depression Pittsburgh. University Park, Pennsylvania . Penn State Publishing Press, 2010.
Olitzky, Kerry M.. Raphael, Marc Lee. The American Synagogue: A Historical Dictionary and Sourcebook. Wesport, Conniecut. Greenwood Publishing Group, 1996.
Robertson, Campbell. Mele, Christopher. Tavernise, Sabrina. "11 Killed in Synagogue Massacre; Suspect Charged With 29 Counts," The New York Times. October 27th 2018. Accessed October 2nd 2019. https://www.nytimes.com/2018/10/27/us/active-shooter-pittsburgh-synagogue-shooting.html.
Selk, Avi. Berman, Mark. Achenbach, Joel. Horton, Alex. "Suspect in Pittsburgh Synagogue Shooting Charged with 29 Counts in Deaths of 11 People," Washington Post. October 27th 2018. Accessed October 2nd 2019. https://www.washingtonpost.com/nation/2018/10/27/pittsburgh-police-responding-active-shooting-squirrel-hill-area/?noredirect=on.
Sheenan, Andy. "Robert Bowers, Suspect In Synagogue Shooting, Enters Not Guilty Plea During Arraignment On Hate Crimes Charges," CBS Pittsburgh. February 11th 2019. Accessed October 4th 2019. https://pittsburgh.cbslocal.com/2019/02/11/robert-bowers-hate-crime-charges-arraignment-synagogue-shooting/.
Image Sources
https://static.politico.com/dims4/default/eb683dd/2147483647/resize/1160x%3E/quality/90/?url=https%3A%2F%2Fstatic.politico.com%2F49%2Fbb%2F2122d1da4eea9ce69a114e2239c8%2F181031-tree-of-life-synagogue-ap-773.jpg

https://www.trbimg.com/img-5bd5e2cb/turbine/ct-pittsburgh-synagogue-shooting-victims-20181028

https://www.newsmax.com/Newsmax/files/85/85e404d2-3876-484a-909b-141b29b66816.jpg

https://jewishjournal.com/online/304379/artworks-by-children-around-the-world-installed-at-pittsburghs-tree-of-life-synagogue/?utm_source=dlvr.it&utm_medium=facebook

http://oldblog.cmoa.org/2014/05/charles-j-rosenbloom-devoted-supporter-benefactor/

Additional Information