Chancellorsville Battlefield Visitor's Center
Introduction
Constructed in 1963, this National Park visitor's center offers information, exhibits, and public programs related to their efforts to preserve and interpret the Battle of Chancellorsville, a pivotal Civil War battle that occurred here from April 30 to May 6, 1863. The result was a stunning victory for the Confederacy, which some consider the high point of the Confederacy. By overcoming the larger Union army, Robert E. Lee decided that he would invade the Northern states in hopes of turning both public opinion against continuing the effort to force national reconciliation. The battle came at great cost for both sides, and Lee lost one of his most impactful subordinates, General Thomas Jonathan Stonewall Jackson, when one of his own men mistook him for an enemy soldier. Today the battlefield is part of the larger Fredericksburg and Spotsylvania National Military Park.
Images
Map depicting movements taken during the battle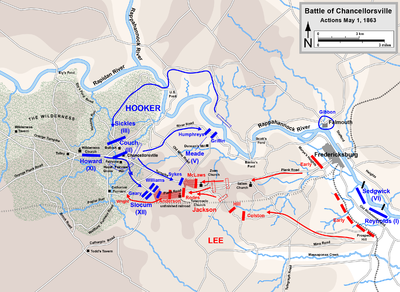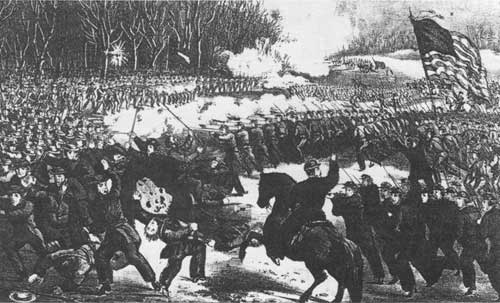 Painting showing an aerial view of the battle

Scene from Gods and Generals. Chancellor House burns after the battle having suffered damage from artillery fire. The House served as Hooker's HQ before he was forced to flee.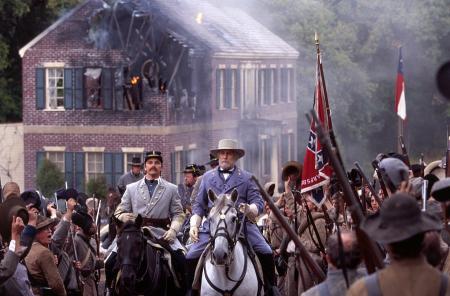 Another scene from Gods and Generals. Confederates storm through the camp of the Union 11th Corps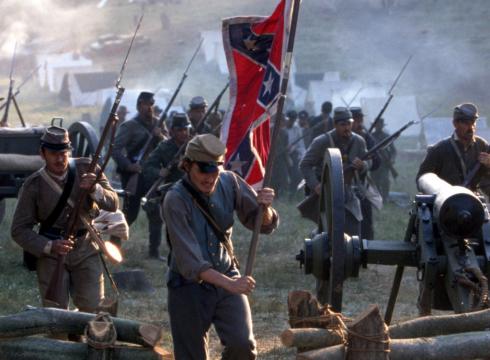 Painting of Jackson's wounding by friendly fire. However, the wounding took place late into the night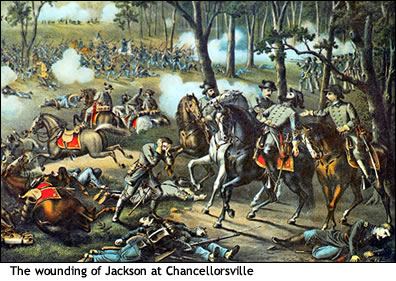 Chancellorsville Visitor Center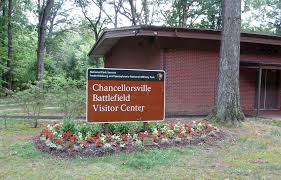 Chancellor House ruins after the battle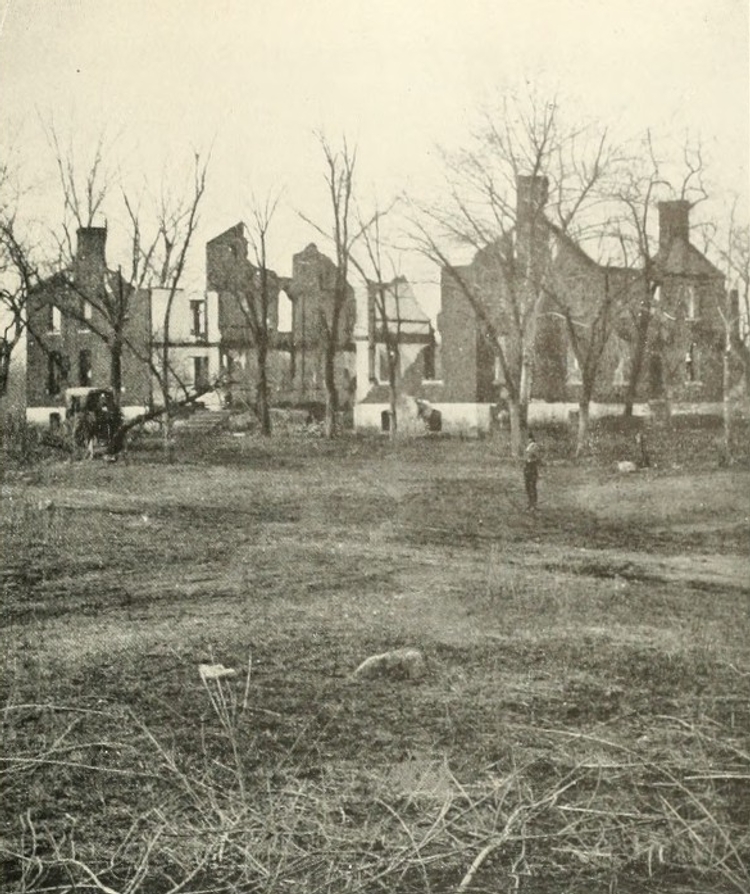 CSA General Thomas "Stonewall" Jackson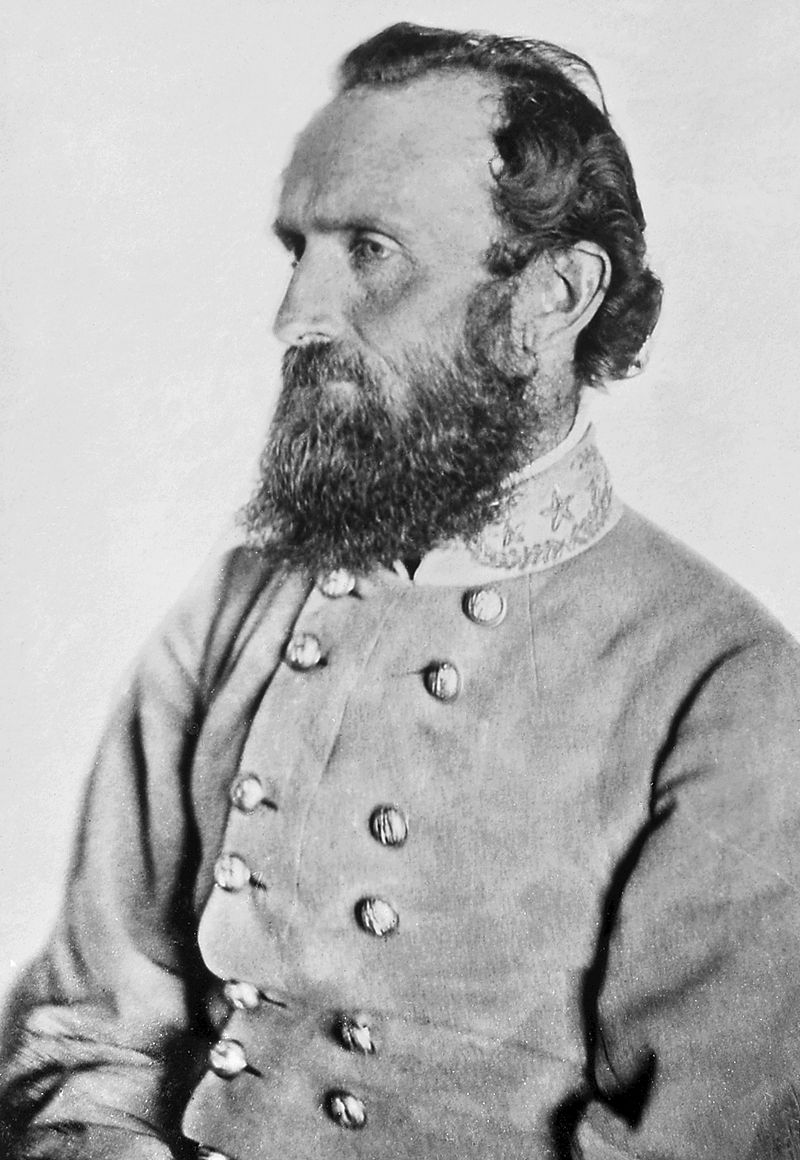 CSA General Robert E. Lee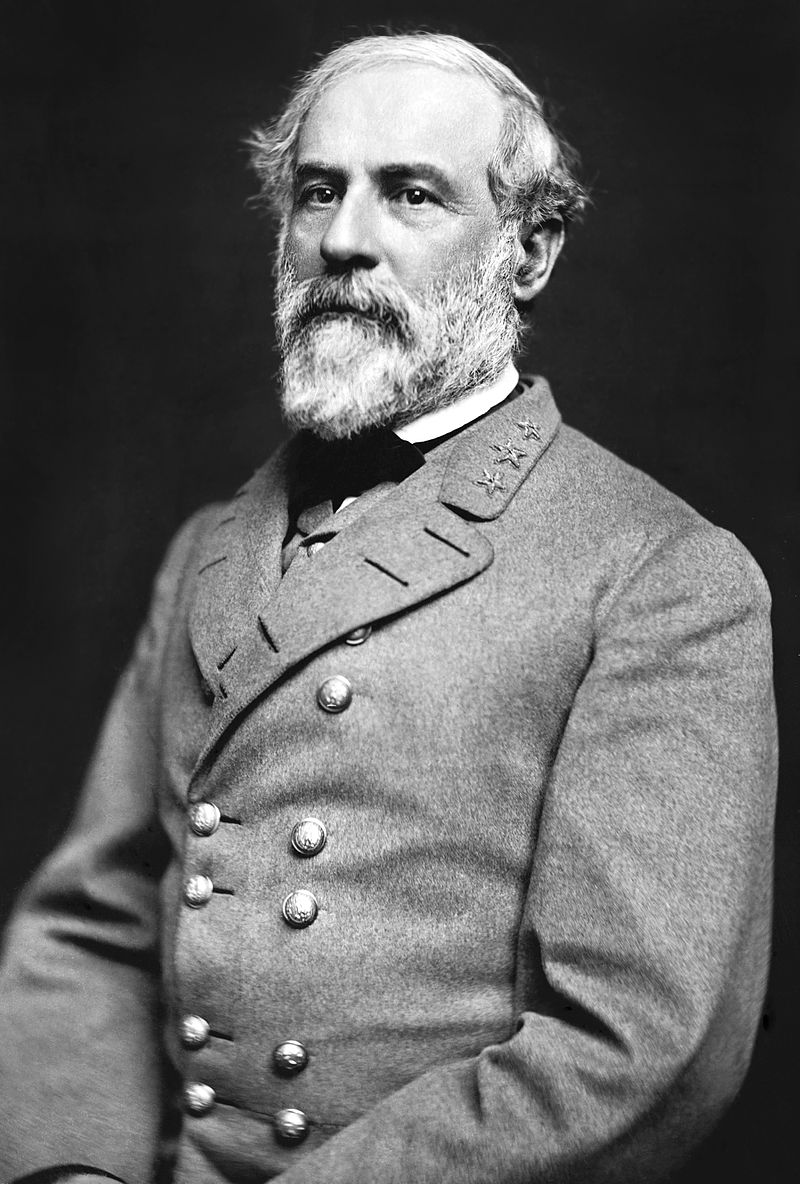 Union General Joseph Hooker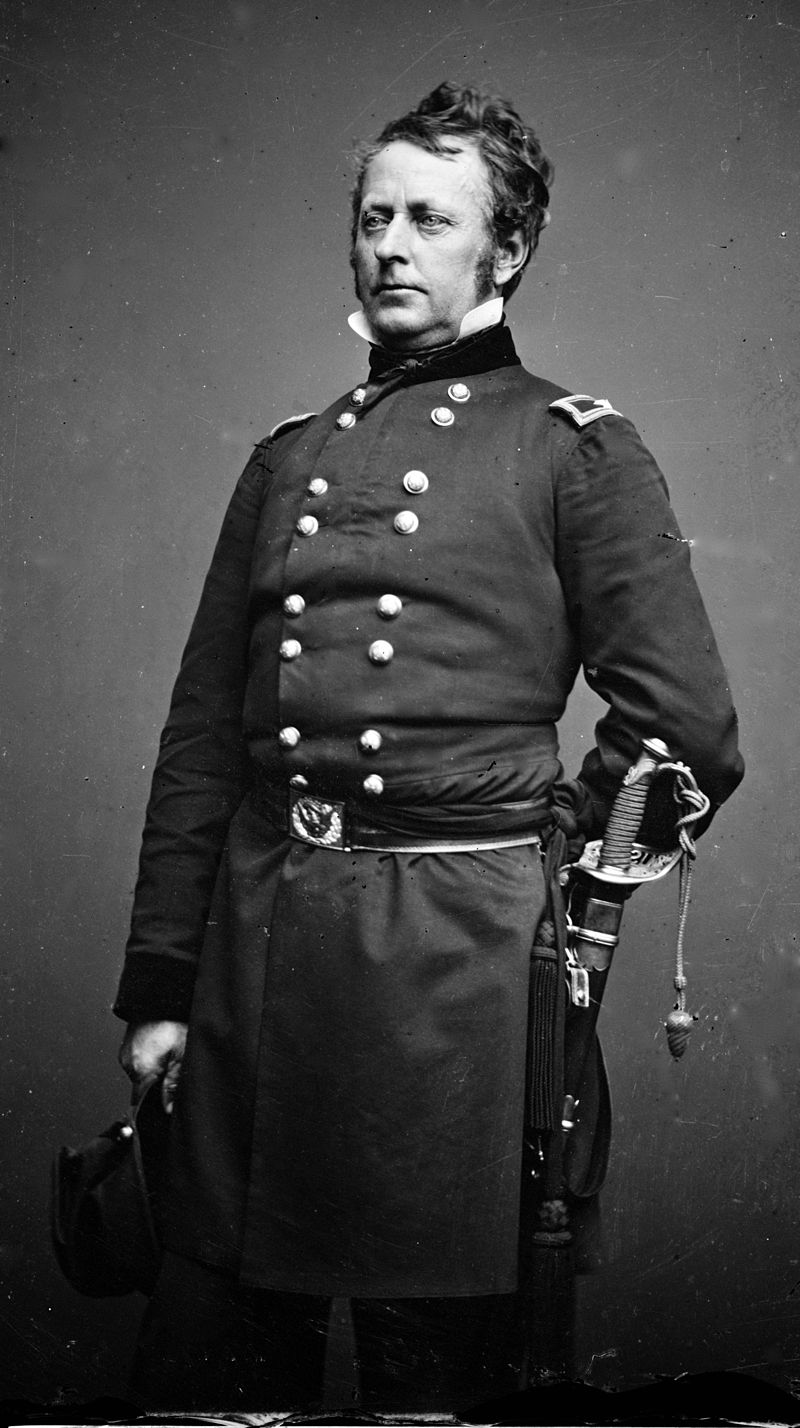 DVD cover for Gods and Generals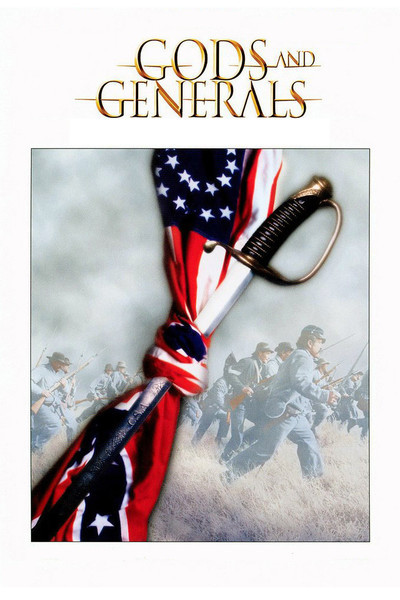 Backstory and Context
The Battle of Chancellorsville took place in the late spring of 1863 in Spotsylvania County, Va. After suffering a major loss at Fredericksburg, General Joseph Hooker was given the command of the Army of the Potomac and attempted to engage Lee's forces at Fredericksburg. General Hooker hoped to deal a decisive blow to the Confederate army, to bolster the low morale that was a result of devastating casualties at Fredericksburg.
Although outnumbered, Lee divided his force, leaving a small holding force at Fredericksburg and leading the majority of his men through the Wilderness, blocking Hooker at the Chancellorsville crossroads. The next day, General Stonewall Jackson was sent to flank the Union right. This had devastating results, as the Union XI Corps was routed. The third day of fighting was the fiercest, as Lee launched several assaults on the Union position after they were forced to the defensive. The next day, Hooker ordered a withdraw from the battlefield due to heavy casualties.
After the victory, Lee was no longer on the defensive and took the opportunity to plan an invasion of the North, which would ultimately result in Confederate retreat following the Battle of Gettysburg. This area was later the site of other major battles, including the Battle of the Wilderness, which took place in 1864.
Sources
1. "Civil War Trust" accessed 11/2. http://www.civilwar.org/battlefields/chancellorsville.html 2. "History.com" accessed 11/2. http://www.history.com/topics/american-civil-war/battle-of-chancellorsville 3. "National Park Services" accessed 11/2. http://www.nps.gov/frsp/chist.htm Furgurson, Ernest B. Chancellorsville 1863: The Souls of the Brave. New York: Knopf, 1992. Gallagher, Gary W. The Battle of Chancellorsville. National Park Service Civil War series. Conshohocken, PA: U.S. National Park Service and Eastern National, 1995. Goolrick, William K., and the Editors of Time-Life Books. Rebels Resurgent: Fredericksburg to Chancellorsville. Alexandria, VA: Time-Life Books, 1985. Hebert, Walter H. Fighting Joe Hooker. Lincoln: University of Nebraska Press, 1999. Krick, Robert K. Chancellorsville—Lee's Greatest Victory. New York: American Heritage Publishing Co., 1990. Sears, Stephen W. Chancellorsville. Boston: Houghton Mifflin, 1996
Additional Information