The MacArthur Memorial Museum
Introduction
The MacArthur Memorial Museum preserves the memory of the life and military career of former US General of the Army Douglas MacArthur. It also pays tribute to the personnel that served with him in World War I, World War II, and the Korean War. The museum features a variety of MacArthur's belongings from military artifacts and documents to photographs and paintings. The Memorial also features a theater, exhibit galleries and a historical research center.
Images
Exterior view of MacArthur Memorial Museum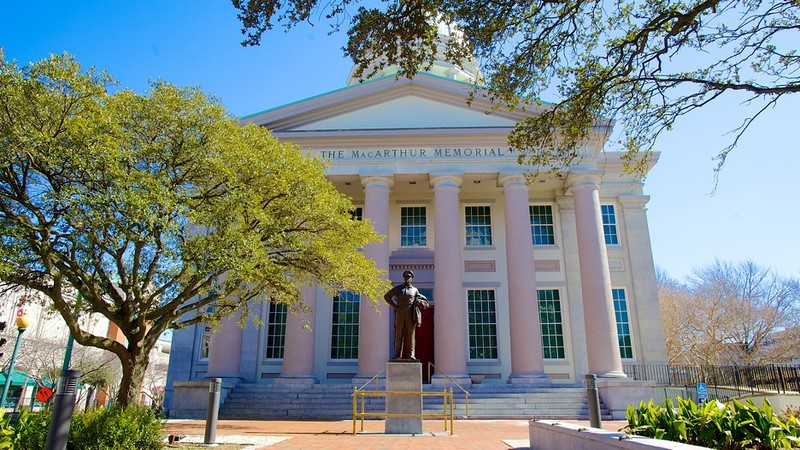 One of many MacArthur uniforms featured.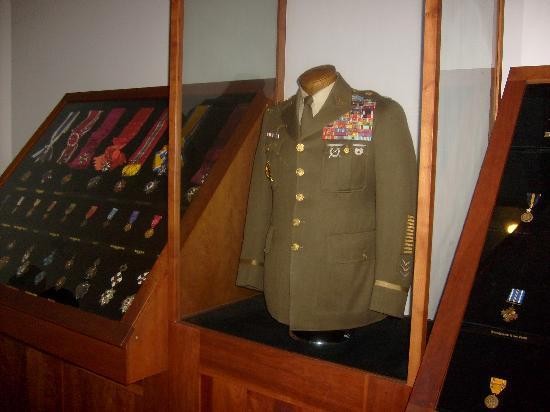 MacArthur's signature sunglasses and corncob pipe, most familiar from his return to the Philippines in 1944.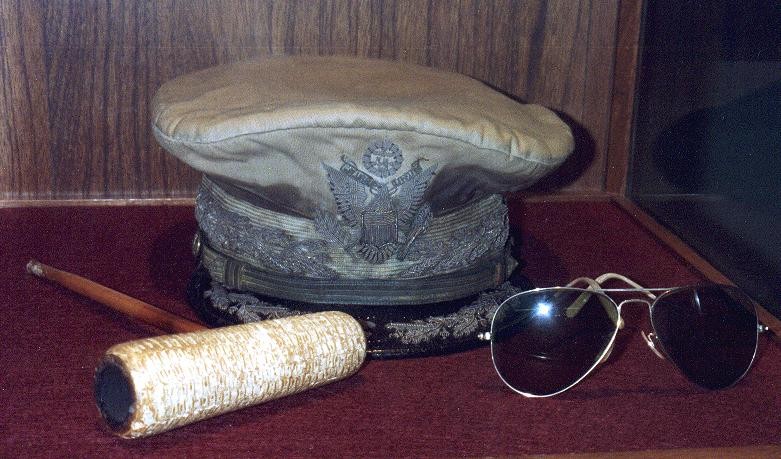 General Douglas MacArthur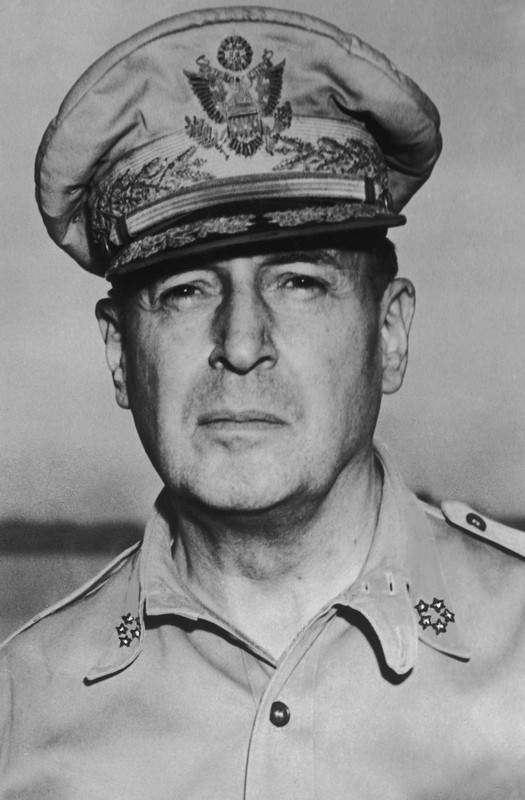 Rotunda at MacArthur Memorial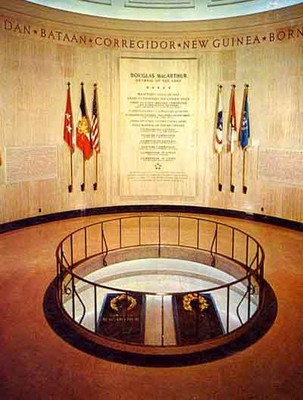 Backstory and Context
The building that houses the MacArthur Memorial is the historic 1850 city hall of the Norfolk. Norfolk was selected as the site of the memorial because of MacArthur's connection to the city because it was his mother's hometown and where his parents were married. General MacArthur gifted the City of Norfolk all his trophies, medals, prizes, decorations, uniforms, flags, swords, battle souvenirs, personal papers, documents, records and other personal memorabilia.To date the archives house upwards of 2 million documents along with 86,000 photographs.
When approaching the building, one may look at the brick pathway and notice names of service members. The MacArthur Foundation invites visitors to purchase memorial bricks to honor family members who have served in the armed forces. Approaching the entrance, a visitor will encounter a statue of General MacArthur standing proudly. The statue is an exact replica of one standing on the parade ground at West Point.
Inside, a visitor could occupy themselves in several ways.
They could choose to view the museum, archives and research center. If one would like to learn more about General MacArthur they could stop by the education center or theater to view a series of brief films.
People can enter the Rotunda to pay their respect to MacArthur as it is the final resting place for both he and his wife Jean.
Sources
The MacArthur Memorial Official Website. Accessed December 12, 2014. http://macarthurmemorial.org "Douglas MacArthur" History.com. Accessed December 12, 2014. http://www.history.com/topics/douglas-macarthur
Additional Information