Grant Street Grocery and Market
Introduction
Founded in 1921 during an oil boom, the Grant Street Grocery and Market is a historic store situated in a residential area in Casper. Ever since its opening, it has maintained its neighborhood market feel. In terms of architecture, the building exhibits an early 20th-century commercial design. While successive owners have made some changes to the building (such as expanding the back of the store), the front facade on Grant Avenue has remained largely unchanged from its original appearance and the store retains many of its original fixtures. It was added to the National Register of Historic Places in 2008.
Images
Grant Street Grocery and Market has been a neighborhood landmark since 1921.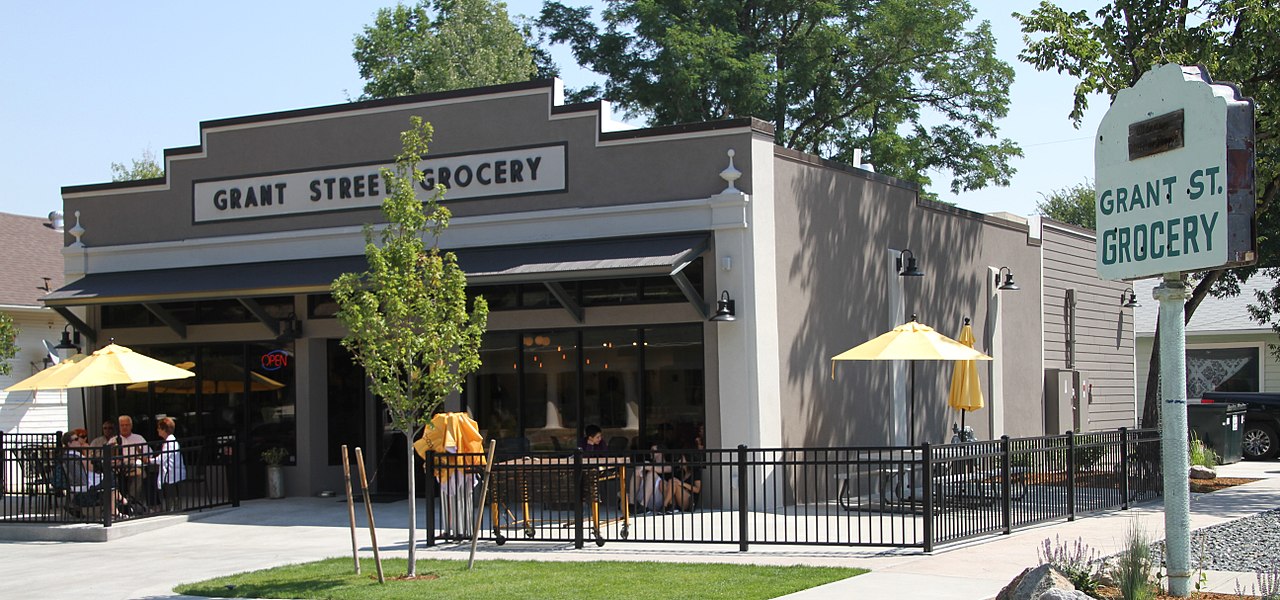 Backstory and Context
Although settlers began to arrive in the Casper area in the 1840s (many would pass through following trails westward), the city was not officially established until the late 1880s when the Chicago and North Western Railroad company built a line here from Nebraska. Casper became the region's commercial center where settlers could ship agricultural and livestock products. However, it wasn't until oil was discovered in the 1910s in the nearby Salt Creek Oilfield that Casper started to grow significantly.
It was in this context that the Grant Street Market was built. The influx of residents prompted the construction of commercial establishments, including grocery stores, where residents could easily walk to. Grant Street Market is the only one of 60 neighborhood grocery stores left that were built in the early 20th century. It remains an important focal point for the surrounding community.
Sources
Bryant, Connie. "Grant Street Grocery and Market." National Park Service - National Register of Historic Places Nomination Form. October 15, 2008. https://s3.amazonaws.com/NARAprodstorage/lz/electronic-records/rg-079/NPS_WY/08001005.pdf.
Schmelzer, Elise. "100 Years More: Neighborhood staple Grant Street Grocery reopens under new ownership." Casper-Star Tribune. January 29, 2017. https://trib.com/news/local/casper/neighborhood-staple-grant-street-grocery-reopens-under-new-ownership/article_f2ac099a-ff11-59bf-9039-36f9822de2eb.html.
Image Sources
Wikimedia Commons: https://en.wikipedia.org/wiki/Grant_Street_Grocery_and_Market#/media/File:GrantStreetGroceryCasperWY.jpg

Additional Information