Bristol Warehouse Company / Studio Brew
Introduction
The two-story building with entrances on Scott Street and Moore was constructed around 1910. The building is part of Bristol's Warehouse Historic District which was added to the National Register of Historic Places in 2012. From the time of its construction and for many years after, the building functioned as a distillery on the lower floors and as a roller rink on the upper level. Today, the building is home to Tri-Cities artisan brewery Studio Brew, which is based in Sullivan County, Tennessee. The Bristol location for Studio Brew is the studio's second location in addition to the original in Kingsport.
Images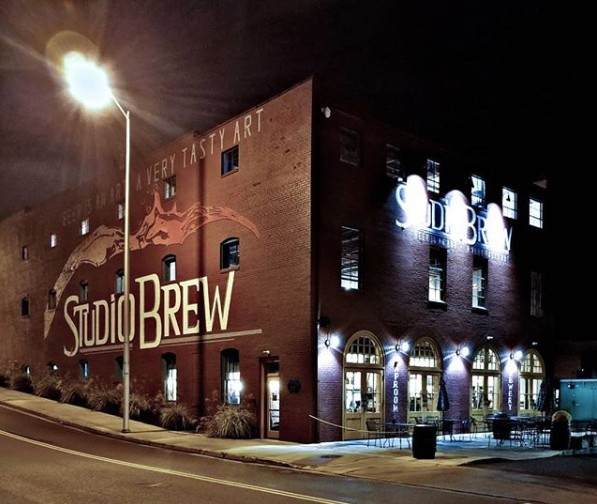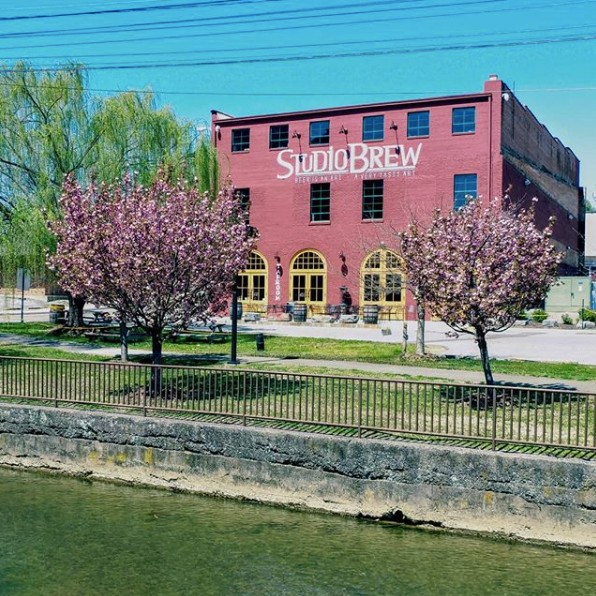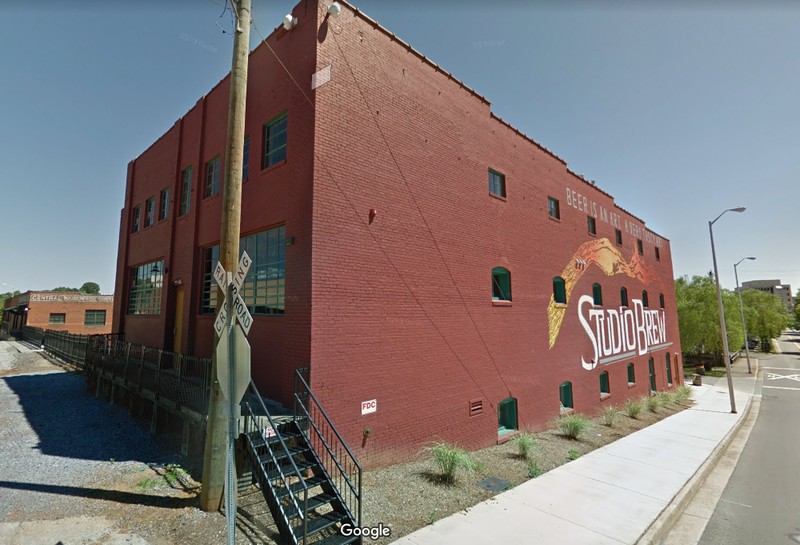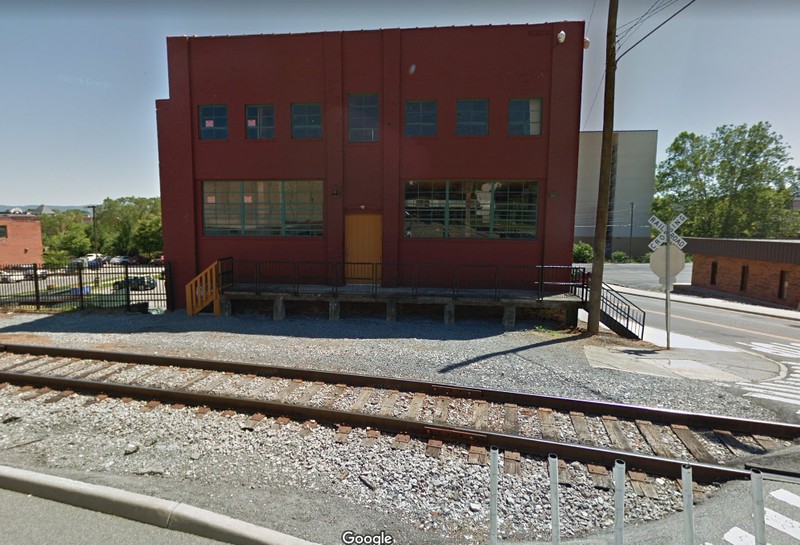 Backstory and Context
Though constructed in 1910, much of the building's current appearance from its exterior is a result of reconstruction in 1925, likely following damages from a fire or storm. The door(s) on the northern façade of the building facing Scott St were likely added some time around 1960. This portion of the building also initially features a concrete loading platform.
The lower level windows of the building are made of steel with concrete sills. Windows on the second floor are also made of steel and represent a hinged design. The middle bay on the upper floor is a steel window with brick pilasters. Near the roofline of the northern façade is a parapet wall with terra cotta coping.
The basement level of the building, its entrance located on Moore St., used to include several unique features which have likely since been replaced or removed. One of the entrances, an aluminum and glass door, was installed sometime around 1970, but has likely since been replaced. The windows on this floor originally featured a sailor course arch, making them easily distinguishable from the windows on the upper levels. The basement also once featured a multi-light wooden and glass garage door dating back to around 1950.
Local artisan brewers Erich and Pam Allen, following more than two years of searching, decided on Bristol as the location for the prospective second location of their company, Studio Brew, in 2014. Following some significant restorations and construction, the 15-barrel Micro Brewery, which also includes some 30-barrel fermenters, opened sometime around mid-2015. "Studio Brew will be a destination point, but it will also be a packaging brewery," Erich Allen said in 2014. "From the arts to dining and music, downtown Bristol is exploding with excitement and growth, and we want to be a part of it." 1
While initial plans for Studio Brew included only the basement level for functioning, its owners have also made clear their plans for expansions on the upper levels in the future. The Allens have said they would like to eventually transform the upper level, with its entrance on Scott St, into a tasting room, distillery, and various office spaces and event areas, but such would require significantly more restorations and renovations. According to the Allens, the location will soon be the site of a more than 20,000 square foot full production major brewery for the region.
Sources
"Bristol Warehouse Historic District." Virginia Department of Historic Resources. March 15th 2012. Accessed August 22nd 2019. https://www.dhr.virginia.gov/historic-registers/102-5031/.
"National Register of Historic Places Registration Form: Bristol Warehouse Historic District." Virginia Department of Historic Resources. May 9th 2012. Accessed August 22nd 2019. https://www.dhr.virginia.gov/VLR_to_transfer/PDFNoms/102-5031_BristolWarehouseHD_2012_NRHP_FINAL.pdf.
1 "Studio Brew expands into Bristol, VA." Craft Beer. July 22nd 2014. Accessed August 22nd 2019. https://www.craftbeer.com/news/brewery-news/studio-brew-expands-bristol-va.
Studio Brew. Accessed August 22nd 2019. https://www.studiobrew.beer.
Image Sources
@StudioBrew Instagram

@StudioBrew Instagram

Google Maps street view

Google Maps street view

Additional Information