James E. Kirwan House, General Store, and Museum
Introduction
The James E Kirwan House and Museum serves as the headquarters for the Kent island Heritage Society, Inc. It houses a museum and general store and is decorated with original and donated furnishings to match the time period that Senator James E Kirwan resided at the property. The outside grounds include garden areas, sheds, workshop, and Blacksmith shop.
Images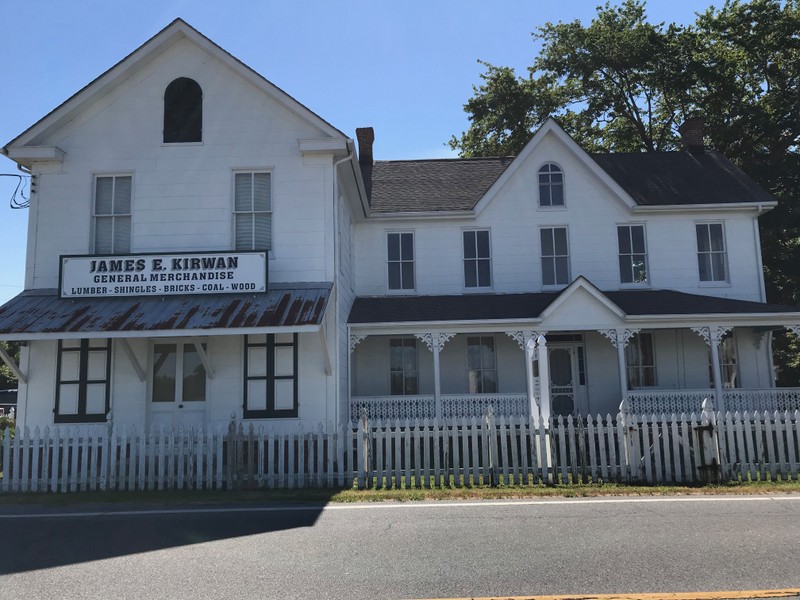 Linda Collier, curator, with husband Butch.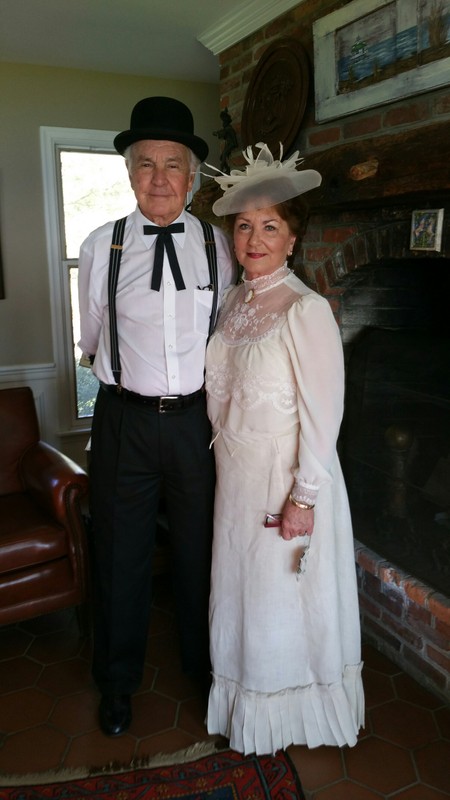 Special events: Wedding dress display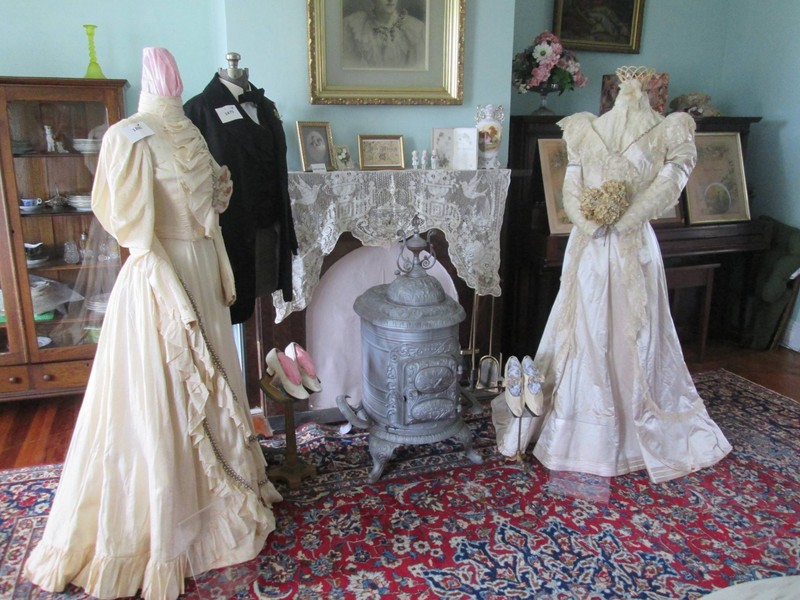 Young docent at the James Kirwan General Store.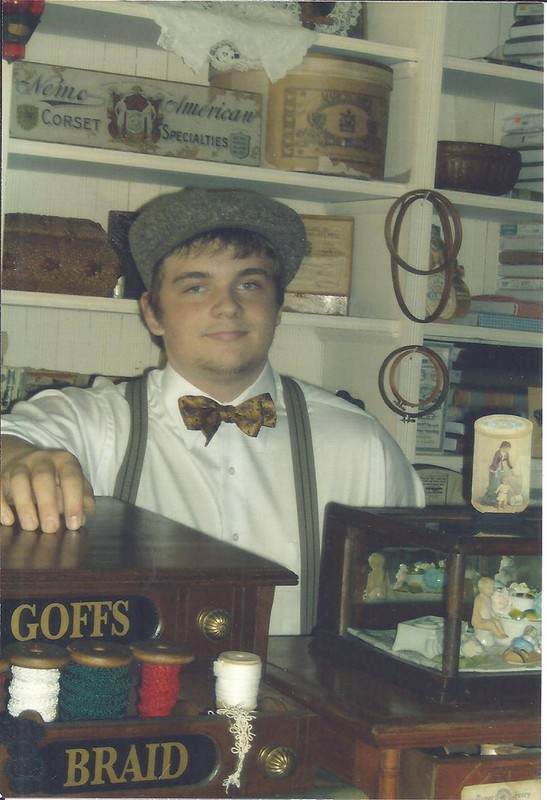 Part of the gardens on the Kirwan House property.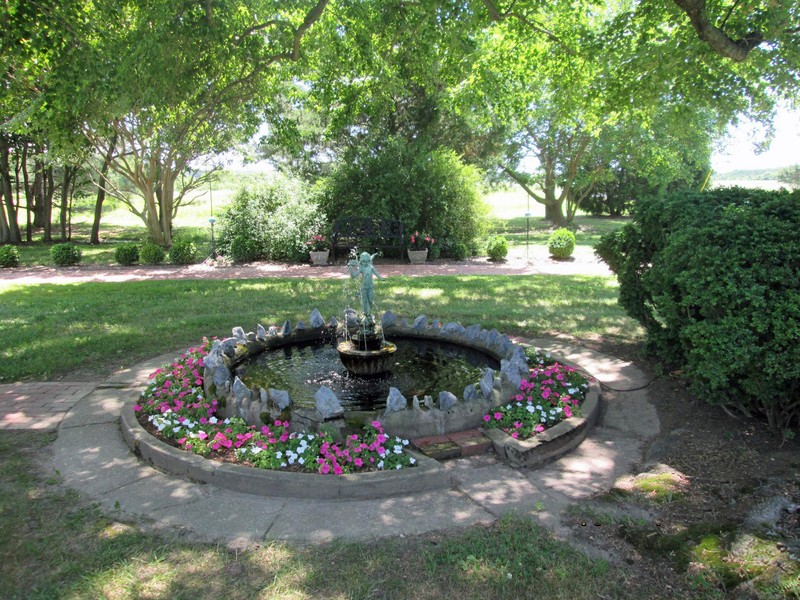 Curator Linda Collier and husband Butch.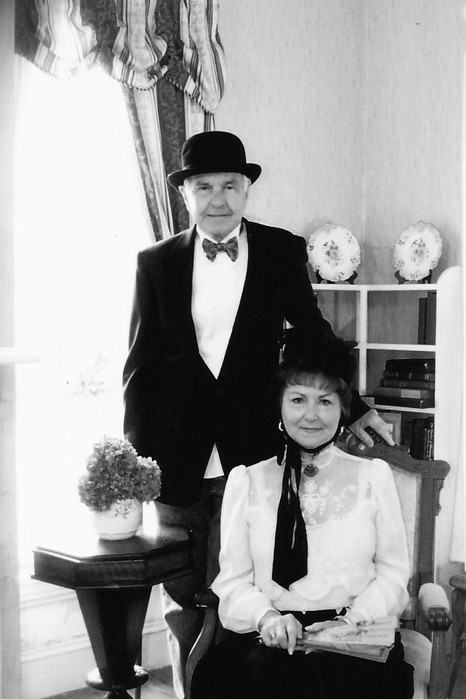 Pergola and bench in the garden.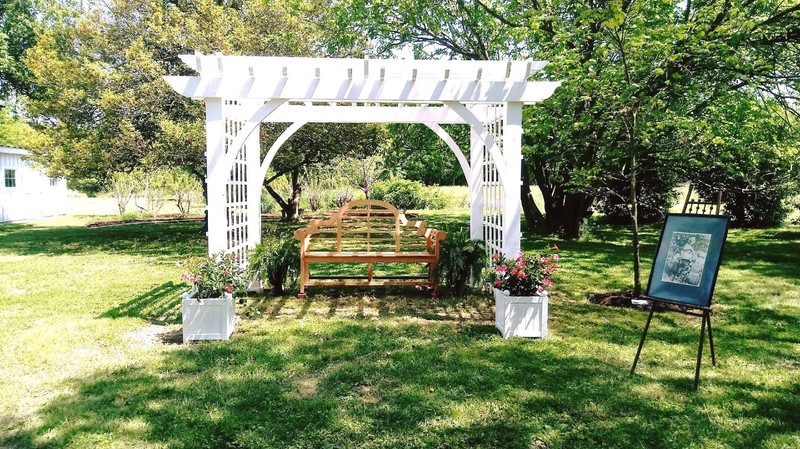 Senator Kirwan's bedroom.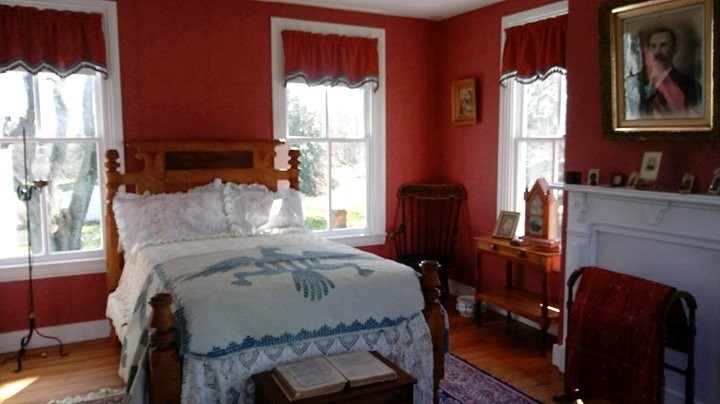 Backstory and Context
James E. Kirwan (1848-1938) was the youngest child of Lemuel and Sophia Kirwan. He was born in Baltimore on June 9, 1848. His early days were spent on the Chesapeake Bay, starting at age ten as a cabin boy and cook. By age sixteen he had become master of a 110 ft. schooner "William Baynes." Later he commanded several other bay schooners, including "Rebecca," and "Thomas Brinkley," and was a department commander in the oyster navy. He claimed to have caught more oyster dredgers than any other commander.
In Baltimore on September 10, 1867, he married Mary Rebecca Gardner of Queen Anne's County. They had three children, Charles E. (1868), Sophia Lavenia (1870) and Lemuel (1872). In 1873 he gave up sailing and became a merchant and farmer on Kent Island. James E. (32), his wife Mary R. (33) and their three children Charles E. (12), Sophia L. (10), and Lemuel (8) are recorded in the 1880 census of Queen Anne's County, Maryland.
In 1886 he quit the oyster navy to devote his full time to the operation of a general store in Chester on Kent Island. As a result of the great storm of 1889, vast quantities of lumber were washed ashore on Kent Island. He bought enough of this lumber to build a new (across the street from the original store) and larger general store. Boats traveled Kirwan Creek bearing lumber and coal that were then unloaded and transported by livery to various businesses and homes in the Chester area. A lumber mill, a cooper's mill, a Blacksmith shop, and a brick making kiln were located on the Kirwan property.
Mr. Kirwan also operated a 300-acre farm and operated an insurance and coal business. As a prominent businessman, he was invited to join the Board of Centreville National Bank in 1898 and remained on the Board for forty years until his death, bragging that he never missed a meeting. James Kirwan was elected to the Maryland State Senate in 1900 on the Democratic ticket and was reelected in 1904. He declined to run for a third term. His wife Rebecca died January 6, 1919. He continued to run the store as he had done for sixty-five years.
In 1917 he led a delegation of 600 strong to Washington to protest the building of a training base for the War Department. "Offered over $3,000,000 for Kent Island, Mr. Kirwan was among the many who felt that there was not enough money in the mint to justify moving off the native heath." Aberdeen was the alternate choice.
Senator Kirwan attributed his long life to his diet and that he had never smoked tobacco. He did admit, however, that he had chewed tobacco since he was six years old. His breakfast at five o'clock in the morning consisted of cereal with whole milk, two eggs, occasionally a few strips of bacon, three slices of toast piled high with country butter and a cup of coffee with heavy cream. His lunch was nothing more than a glass of milk and a slice of bread. His supper consisted of bread and butter, Puerto Rican molasses and a glass of "unbroken" milk, with none of the cream removed. He "had scratched meat, and some other things that didn't agree with him, like lima beans, off his list." At 88, he was described as having a firm step, an eager mind and a retentive memory!
He died on February 13, 1938, a few months short of his 90th birthday, at his home in Chester, Kent Island, "The Grand Old Man of Kent Island." His will divided his five farms, store, lumberyard and stocks and bonds among his three children.
Senator Kirwan's granddaughter, Mary Katherine Kirwan, willed the house and store to The Kent Island Heritage Society, Inc., who operate the property as a museum.
Additional Information