Patriots Point Naval and Maritime Museum
Introduction
Established in 1976, Patriots Point serves as an American naval museum dedicated to showing off different ships that were once used throughout various points in history and war conflicts. Visitors can tour an aircraft carrier, a destroyer, a submarine, a naval aircraft display, a Cold War memorial, a Vietnam support base, and a Medal of Honor museum. The primary attraction at Patriots Point is the aircraft carrier USS Yorktown. Visitors can also tour the USS Laffey (destroyer) and the USS Clamagore (submarine).
Images
USS Yortown at Patriots Point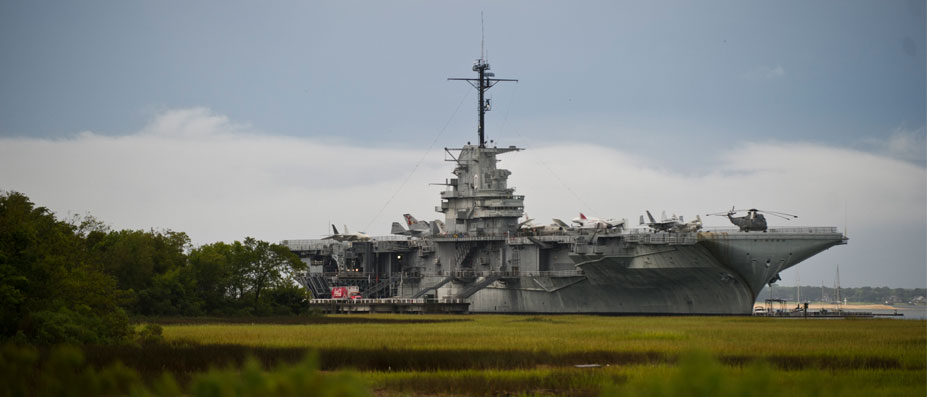 Vietnam Support Base at Patriots Point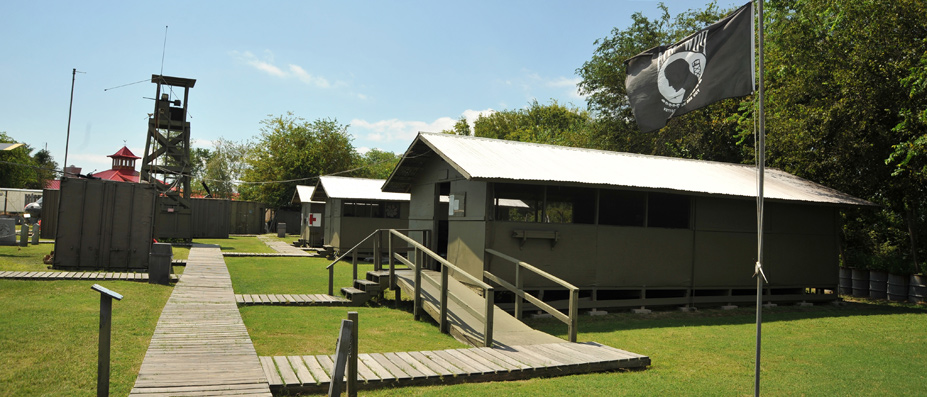 Backstory and Context
The developers of this museum were the Patriots Point Development Authority and they were organized in the 1970s. They came together on the decision to open the Patriots Point Naval Museum in order to preserve different fleets of ships that have served the country throughout the years. The museum opened up officially in the year of 1976. Since it's opening, it has become one of the most popular locations in South Carolina. An estimated number of tourists reaching over 300,000 is said to visit the museum each year.
Patriots Point is the nation's fourth largest naval museum.
It is the home to three naval vessels, a Vietnam support camp, naval aircraft displays, a Cold War submariners' memorial, and a Medal of Honor Museum. Visitors may tour the USS Yorktown (aircraft carrier), USS Laffey (destroyer) and USS Clamagore (submarine). Naval aircraft on display at Patriots Point represent those involved in each American conflict and include aircraft such as an F-4 Phantom, F-8 Crusader, F-14 Tomcat, F-18 Hornet, FG-1D Corsair, AH-1 Cobra, B-25 Mitchell bomber, F4F Wildcat, F6F Hellcat and several others. The Medal of Honor museum is located aboard the USS Yorktown. The Yorktown itself has one of the largest education and overnight programs in America. More than 40,000 students enter these programs each year on the ship.
The submariners' memorial is a freestanding attraction as is the Vietnam support base display. The museum celebrated their 10 millionth visitor that came in February 2017. Various ROTC recruitment programs can be attended by military cadets here as well. Back in 2004, The USS Yorktown served as the location where Senator John Kerry of Massachusetts announced his candidacy for the presidential election where he ultimately won the Democratic nomination, but lost to incumbent President George W. Bush. Patriots Place also hold celebratory events and other treats such as military re-enactments and weapons demonstrations.
Sources
"About," Patriots Point Naval & Maritime Museum. Accessed May 26th 2021. https://www.patriotspoint.org/.
"Senator John Kerry Presidential Campaign Announcement," C-SPAN. Accessed May 26th, 2021. https://www.c-span.org/video/?177972-1/senator-john-kerry-presidential-campaign-announcement
Additional Information