The Establishment of Johnson C Smith Universtiy
Introduction
April 7, 1867 the first Black universtiy in the state of north carolina was founded by two ministers Rev SC Alexander and WL Miller. Origianlly the school was named biddle Universtiy because of the very large contribution made by Mary Duke Biddle of Philidephia the check was for $1400. Over the years JSCU has grown much in 1932 it became a partiley coed school.
Images
Above is the construction of the Biddle Memorial Hall it was named after mary duke biddle who donated generously to the school it was a 600 seat chamber and an annex for the church .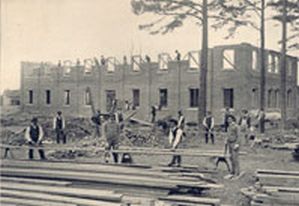 Above is the football team in from of carnagie hall in 1917
Above is the student news paper for the school when it was just starting out. the reason why there are no women picture is because before 1932 JSCU was an all male school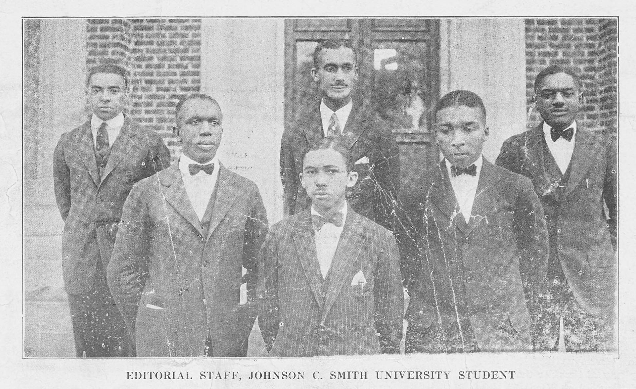 Above are the founders of the school SC Alexander and WL Miller both of whom where White presbytirian ministers and one of whom was a Confederate and former slave holder.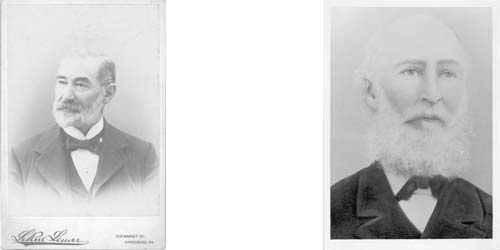 Backstory and Context
Johnson C Smith University was founded in 1867 by two white Presbyterian ministers one of whom had been a former Confederate soldier and slave holder. For about 50 years the school was known as Henry J Biddle university then Biddle University before it achieved the name of the modern college. A Former slave Daniel sanders became the first ever freed African American to attend this school.

In 1925 the Board of Education the college became a four year college. in 1932 though widely considered a school exclusively for men now became a slightly coeducated school. In 1944 JSCU joined the united negro college fund which is an organization that funds scholarships for African American students and also General scholarships for African American Colleges.Because of the generous donation given to the school by Mary Duke Biddle a building was erected in her memory it was built in 1883 as a 600 seat chamber and annex for the chapel.

In the year 1967 the school celebrated its 100th birthday and it was a time of great prosperity. the school looked at its past and "made new and exciting plans for the future of the school. The Expansion and growth of JSCU was a reflection of how it came from the beginning in 1867 till then. Since the year 1968 JCSU has had several state of the art building built. The growth and expansion shows how much this school came from its infancy in 1867 to now.





Sources
https://www.jcsu.edu/happenings/events/founders-week/history-of-the-university
https://en.wikipedia.org/wiki/UNCF