Francesco & Rachele Passalacqua House
Introduction
This grand Italian neo-classic mansion was built for local winemaker Francesco "Frank" Passalacqua and his wife, Rachele Biocelli Passalacqua in 1914. The home was designed by prominent Bay Area architect, Brainerd Jones, and was built by William J. Cuneo. The house typifies the neo-classic architectural style. The building is symmetrical with four two-story ionic columns framing the marble staircase, front door, and second-story balcony. There are matching porte-cocheres topped with balustrades on either side.
Images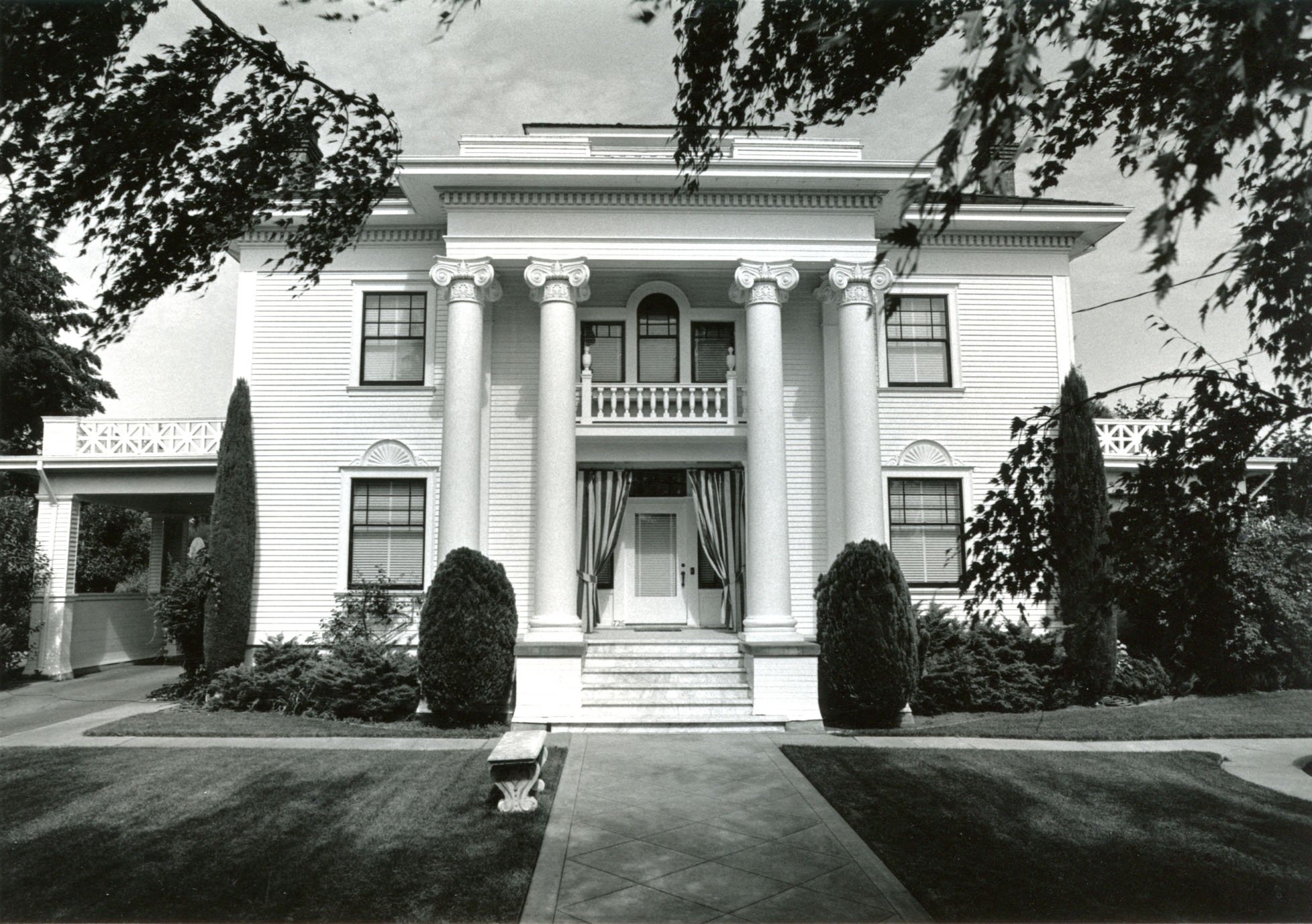 Left to right: William Cuneo, contractor for the Passalacqua house, Frank Passalacqua and Brainerd Jones, architect for Passalaqua house.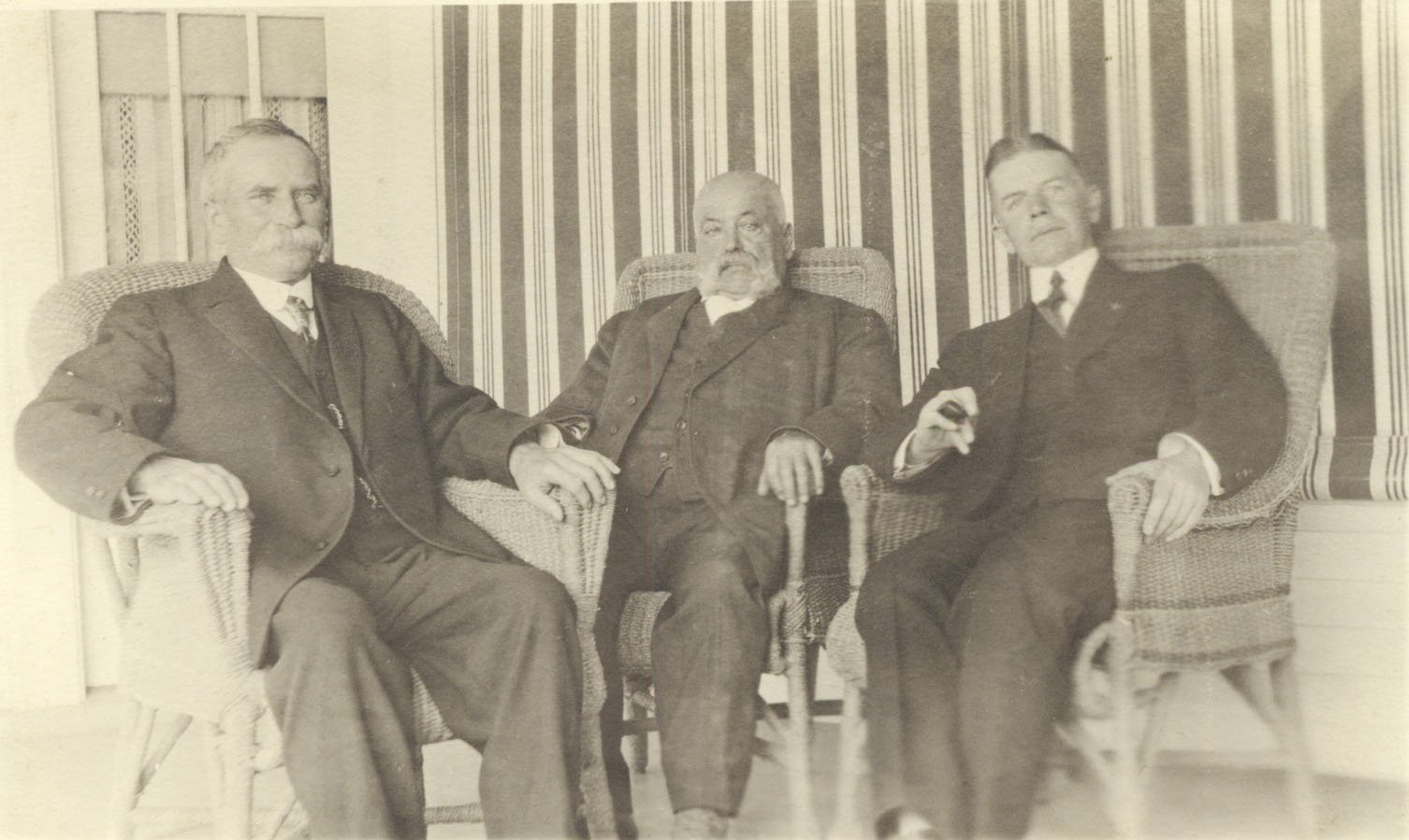 Passalacqua House ca 1905. This house was moved around 1915 and the current house was built in its place.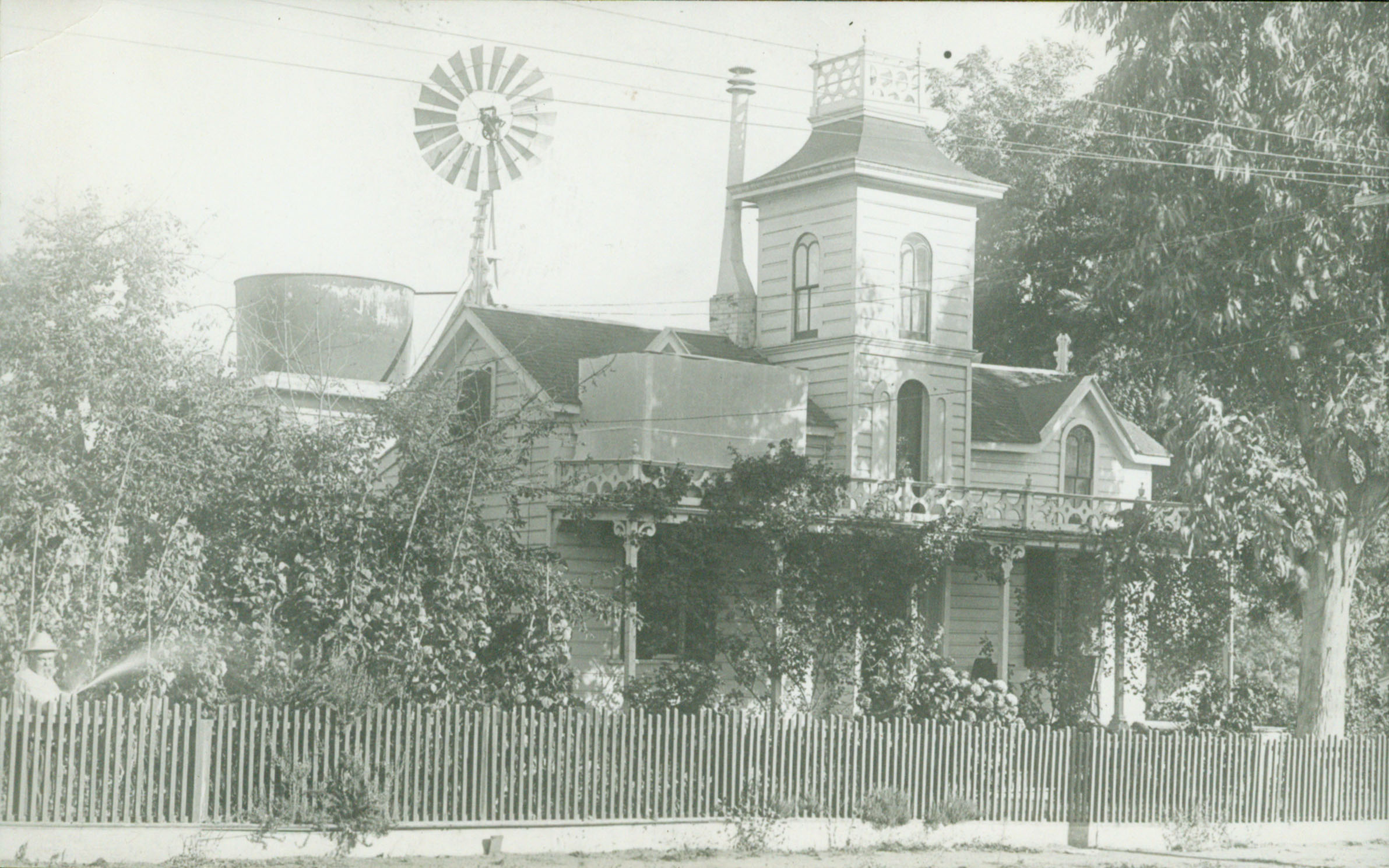 Senior Character Day Walking Race, Healdsburg High School, 1938. Passalacqua House in background.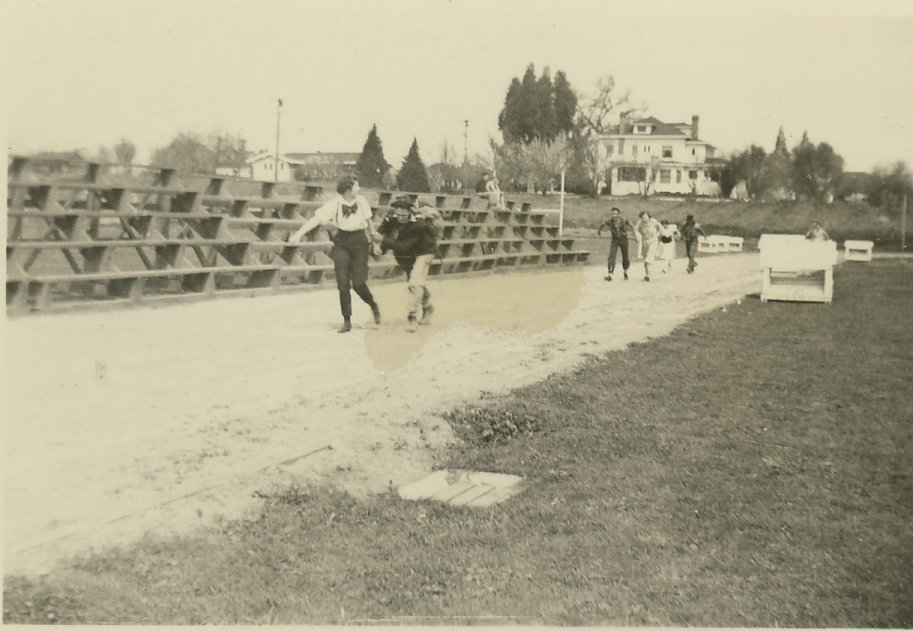 Backstory and Context
Sources
Healdsburg Museum and Historical Society. Historic Homes of Healdsburg: A Self-guided Architectural and Historic Tour of Homes, Businesses and Churches. Edition 2. Healdsburg, California. Healdsburg Museum and Historical Society, 1995.
"Architect Jones A Visitor." Healdsburg Tribune (Healdsburg) July 30th 1914.
Department of Parks and Recreation. "Frank Passalacqua House." Historic Resources Inventory.
"F. Passalacqua to Build Handsome New Home." Healdsburg Enterprise (Healdsburg) June 6th 1914.
"Frank Passalacqua Passes Following Stroke at Home." Healdsburg Enterprise (Healdsburg) April 11th 1929.
Francis Passalacqua, interviewed by Eric Davis, June 1990, in Sonoma County, transcript, Wine Library Associates of Sonoma County Oral History Series, available at https://digital.sonomalibrary.org/documents/detail/255829.
Image Sources
Healdsburg Museum and Historical Society

Healdsburg Museum and Historical Society

Healdsburg Museum and Historical Society

Healdsburg Museum and Historical Society

Additional Information