Frank Lloyd Wright's Burnham Block, Inc./Burnham Street District
Introduction
Collectively named to the National Register of Historic Places in 1985, the "Burnham Block" is a grouping of six houses designed by renowned architect Frank Lloyd Wright from 1915-1916. The houses are built in Wright's distinctive Prairie style, intended for the working-class residents of the surrounding neighborhood.
Images
Two-flat Model A design, c. 1915. Photo credit: Library of Congress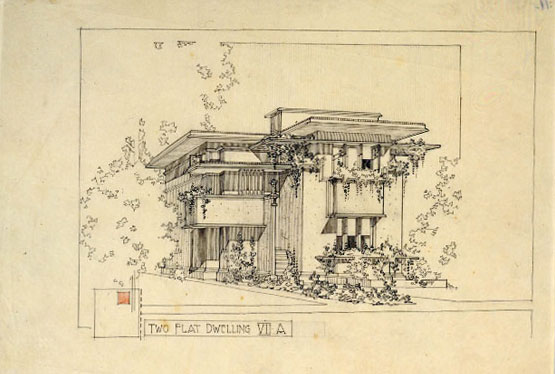 B-1 design on Burnham St., 2016. Photo credit: Michael Lilek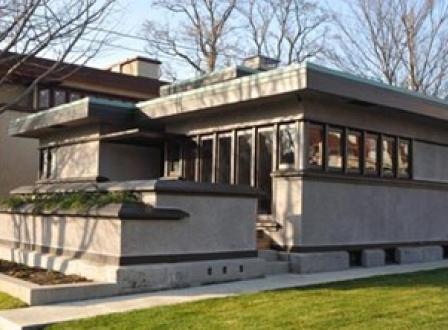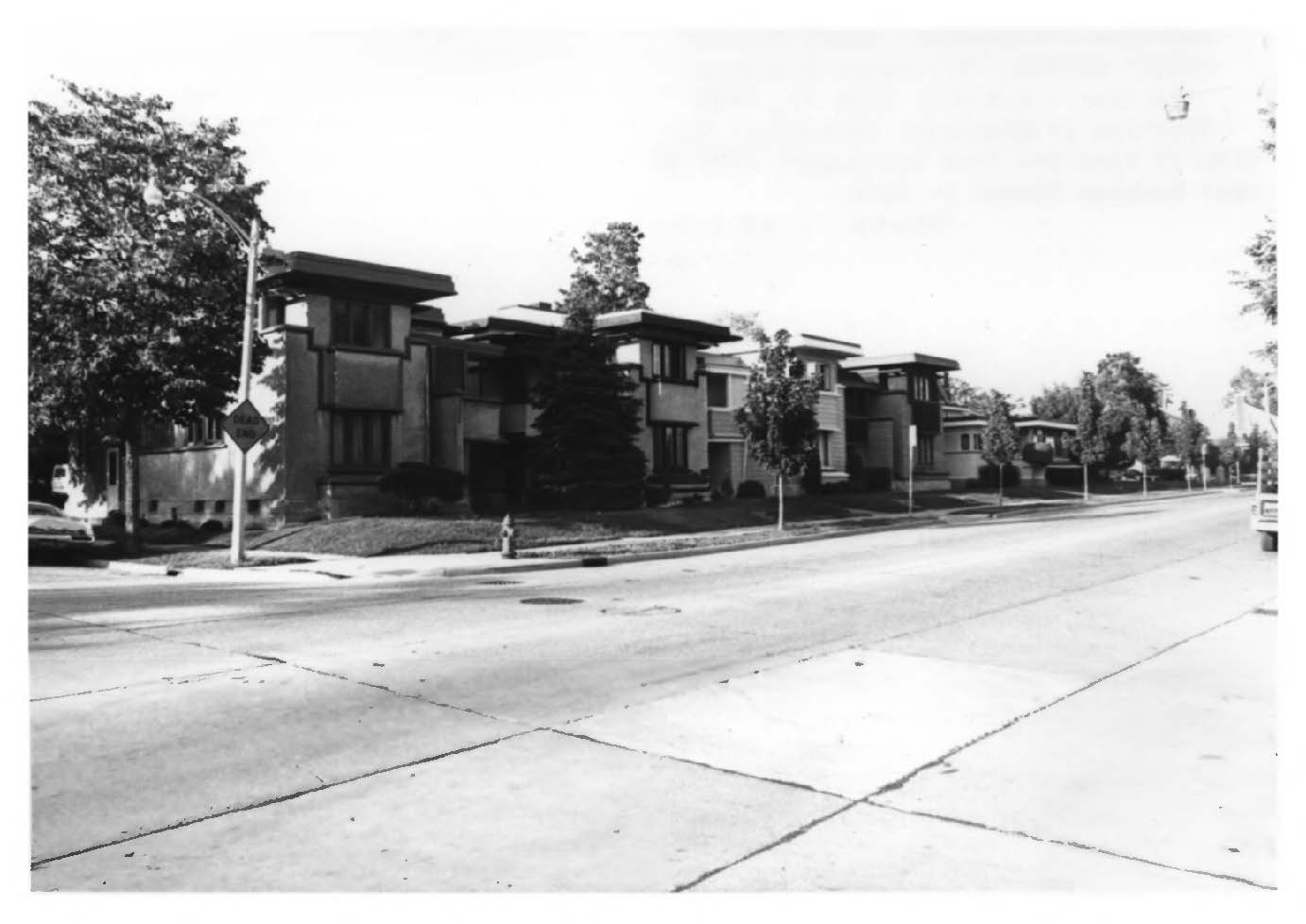 C-model two-flat on Burnham St, 2019. Photo credit: WrightinMilwaukee.com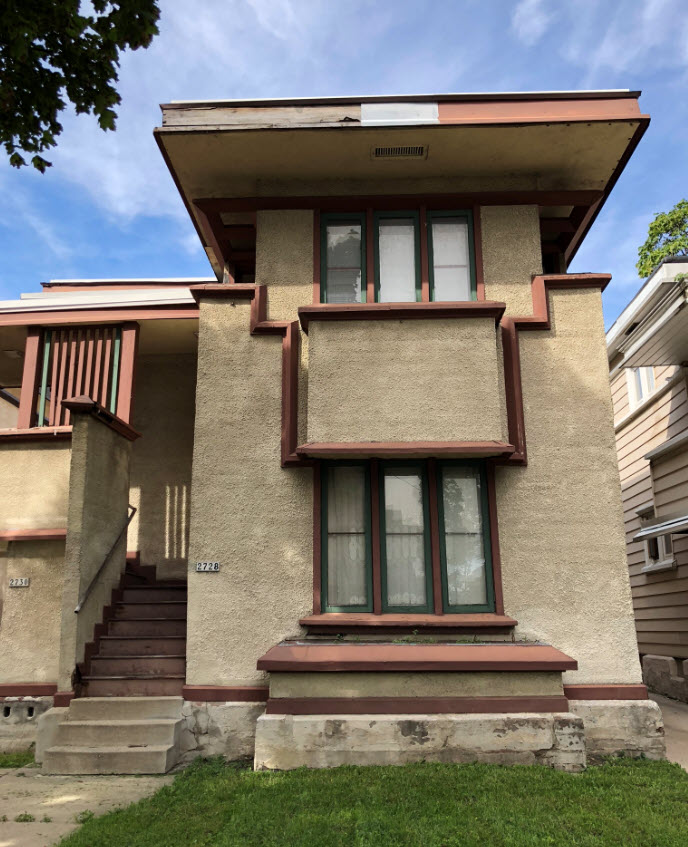 Backstory and Context
In 1901, Frank Lloyd Wright presented his idea to create a series of "system-built" homes, intended for the working-class family. His system involved designs with pieces that were factory cut to lower building costs. Six examples of the American System-Built House were constructed in Milwaukee, WI, which are all still standing today. Developer Arthur L. Richards funded the project, selecting the location for the homes on the (then) outskirts of Milwaukee. His Richards Company promoted this method, but it did not catch on and the US entry into World War I resulted in a pause in housing construction which doomed the project.
The Burnham District houses are the Arthur L. Richards Duplex Apartments at 2720-2734 W. Burnham St., the Arthur L. Richards Small House (single-family B-1 style) at 2714 W. Burnham St., a two-flat Model C house at 2728-30 West Burnham St., and the Richards Bungalow, 1835 S. Layton Blvd. Other system-built homes were erected in Illinois, Indiana, and Iowa between 1911 and 1917.
The homes represent one of Wright's most significant goals, to provide affordable yet beautiful housing for the middle and working classes. In the January 1938 issue of "Architectural Forum," he commented, "I would rather solve the small house problem than build anything else I can think of…" Although small in square footage, the designs were open, with up to 33 windows to let in natural light. The models can be considered foundational to Wright's later work, which included the Imperial Hotel in Japan and the Usonian homes of the 1930s around the country, another concept of the affordable house.

Today, of the six system-built home models on Burnham St, four are owned by Frank Lloyd Wright's Burnham Block, Inc., including the B-1 and C styles. The company's mission is to restore these significant homes for future generations of admirers. They conduct interior tours of the B-1 house at 2714 W. Burnham.
Sources
Sisson, Patrick. Frank Lloyd Wright's forgotten prefabs. Curbed.com. December 16, 0016. Accessed July 18, 2019. https://www.curbed.com/2016/12/16/13984492/frank-lloyd-wright-prefab-american-system-built.

Lilek, Michael. Learning. Wright in Milwaukee. . Accessed July 18, 2019. http://wrightinmilwaukee.org/Learning.

W. Burnham St.. Wisconsin Historical Society. . Accessed July 18, 2019. https://www.wisconsinhistory.org/Records/NationalRegister/NR1887.


Additional Information