Former Home of Richard Wright
Introduction
Brooklyn's Fort Greene neighborhood has been home to a number of acclaimed writers. During the 1930s, the neighborhood was home to Richard Wright, one of the country's most highly regarded chroniclers of the African American experience. During his time in Brooklyn, Wright wrote one of his most well-known novels, Native Son. It was in Fort Greene Park, near his apartment, that Wright would often go and write, and his bench in the park is now marked by a plaque.
Images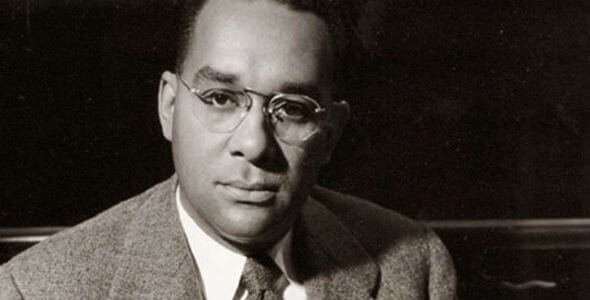 The plaque on Wright's former apartment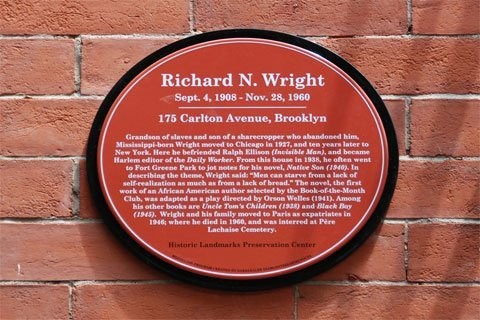 Wright's bench in Fort Greene Park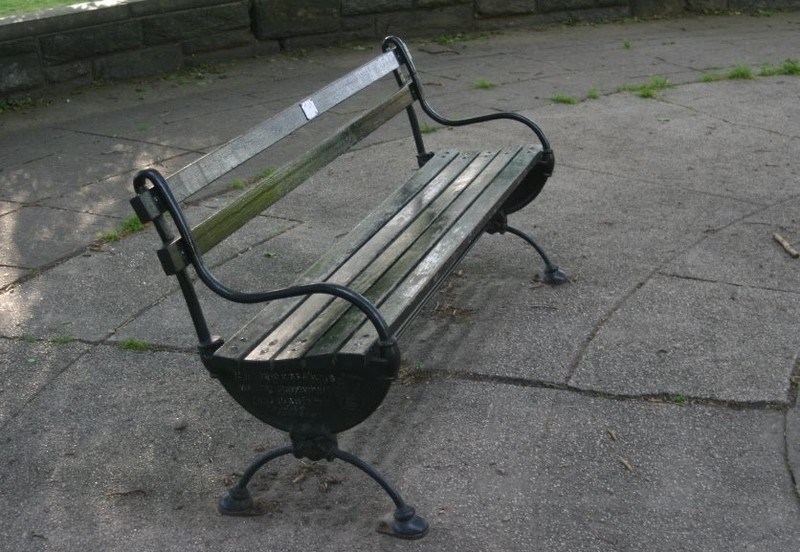 Backstory and Context
Richard Wright, one of the country's most respected writers, arrived in New York in 1937. Though he is often associated with the Harlem Renaissance, the artistic flourishing of Harlem was largely over by the time of his move to the city, and the writer lived in Brooklyn rather than Harlem. Wright lived in a few apartments in Brooklyn, including a rented room in the home of his friends, Herbert and Jane Newton, who were active in the Communist Party.

Wright eventually settled at 175 Carlton Avenue, and it was here, as well as the Newton home, that Wright wrote his opus, Native Son. According to friends of Wright from the time, the writer would often walk to nearby Fort Greene Park where he would sit on a bench and write. Jane Newton remarked that when Wright lived with the couple, he rose early in the morning, walked to the park and wrote for several hours. Apparently Wright maintained this schedule regardless of the weather; Newton remarked that he often returned soaked from rain.

Native Son was published in 1940. Wright, who began writing as a very young man, was already a published author, but Native Son brought him success far beyond any of his previous work. It was the first book by an African American author to be selected as a Book-of-the-Month Club and it was a adapted as a play by Orson Welles in 1941.

Wright's time in Brooklyn lasted only a few years. He left the United States in the mid-1940s, living for a few months in Quebec, then moving to France. He lived in France for the remainder of his life and became a French citizen. He died in Paris in 1960, but because of his powerful works such as Native Son and Black Boy, Brooklyn continues to attract African American writers and artists who are influenced by Wright.
Sources
Richard Wright. Historic Landmarks Preservation Center. . Accessed July 13, 2019. http://www.hlpcculturalmedallions.org/browse-cultural-medallions/medallion.php?medallion=Richard%20Wright.

Brown, Stephen. Richard Wright: Inspired by the Neighborhood. Patch. February 16, 2011. Accessed July 13, 2019. https://patch.com/new-york/fortgreene/richard-wright-inspired-by-the-neighborhood.