Former Apartment of Harper Lee
Introduction
Beloved author Harper Lee, who won the Pulitzer Prize for To Kill a Mockingbird, was an Alabama native who made her hometown of Monroeville famous as the fictionalized Maycomb. Lee spent much of her life in Alabama, but she also maintained an apartment on the Upper East Side. She moved to the city in 1949, well before becoming a literary sensation, and kept the apartment on 82nd Street until her death in 2016.
Images
Harper Lee in the courthouse in Monroeville, the basis for Maycomb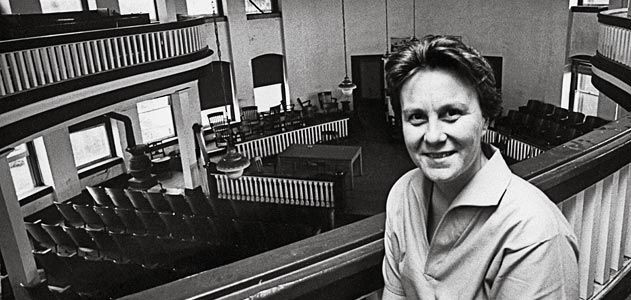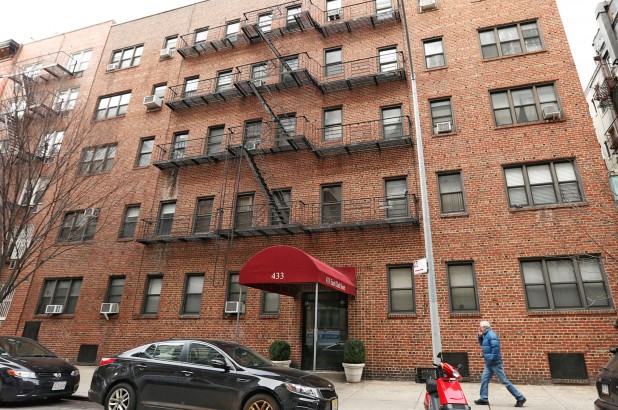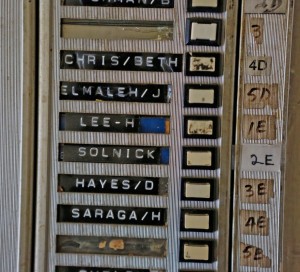 Backstory and Context
To Kill a Mockingbird is consistently ranked as one of the most beloved and influential novels of the twentieth century. Generations of students have studied Lee's work in literature classes and thousands have come to know the book through film or stage adaptations.

But Harper Lee was an intensely private person. Even after winning the Pulitzer Prize in 1961, she preferred to live as anonymously as possible, rarely giving interviews and generally shunning the trappings of fame. Though she counted Truman Capote and Gregory Peck among her friends, she maintained a simple life, preferring to be home in Alabama for much of the year.

So successful was Lee in guarding her privacy that in the days and weeks following her death in 2016, many New Yorkers were surprised to find that the person who created Boo Radley and Atticus Finch had lived among them, quietly, for decades. Lee came to New York in 1949 and worked as an airline reservation agent, cramming as much writing as she could into her nights and weekends. In 1956, friends gave her her yearly salary as a Christmas gift with the stipulation that she take a year and devote herself to her writing. The following year, Lee's manuscript Go Set a Watchman reached an editor, and after a couple of years of revisions, the manuscript emerged as To Kill a Mockingbird.

When Lee arrived in New York, she got a cold-water flat on York Avenue and 82nd Street, where she lived until it was demolished in the late 1960s. She then moved to the apartment at 433, where she lived in 1E. The building is as unassuming as the writer herself, and even some of the residents in the building were unaware that one the country's greatest writers lived in the building. Lee maintained the apartment until her death, reportedly paying just under $1000 a month for the one-bedroom flat.


Sources
Lee, Harper. Harper Lee: My Christmas in New York. The Guardian. December 12, 2015. Accessed July 08, 2019. https://www.theguardian.com/books/2015/dec/12/harper-lee-my-christmas-in-new-york.

Yakas, Ben. Harper Lee had a Secret Upper East Side Apartment for Less than $1,000 a Month. The Gothamist. February 21, 2016. Accessed January 08, 2019. https://gothamist.com/2016/02/21/harper_lee_had_a_secret_900month_up.php.

Doidge, Kristin. Take a Virtual Walking Tour of Literary NYC Locations. Time Out New York. April 04, 2017. Accessed July 08, 2019. https://www.timeout.com/newyork/blog/take-a-virtual-walking-tour-of-literary-nyc-locations-040417.


Additional Information