Louisiana Public Library
Introduction
Built in 1905, the Louisiana Public Library is historically significant for its architecture and association with steel magnate and philanthropist Andrew Carnegie, who provided funds to built it. The small building is a fine example of Late Gothic Revival architecture and was designed by the St. Louis firm Mauran, Russel and Garden, which designed many prominent Missouri buildings. The library was one of the first Carnegie libraries built in the state and it continues to operate today. Over the years it has also hosted community meetings and events. Listed on the National Register of Historic Places, it remains an important landmark for the community.
Images
The Louisiana Public Library was built in 1905 with funds donated by Andrew Carnegie.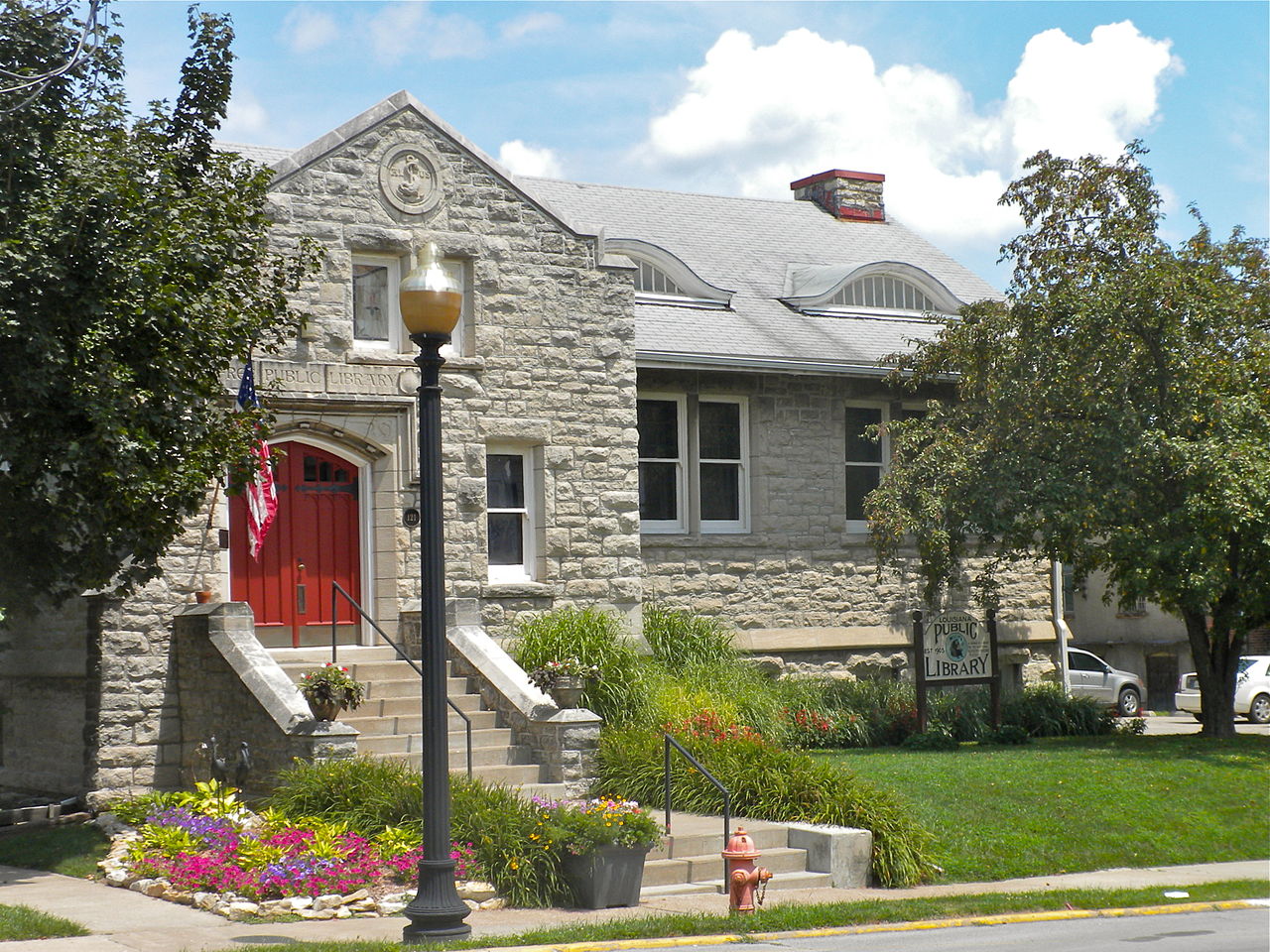 Backstory and Context
Andrew Carnegie's desire to build libraries was rooted in the fact that he did not receive much formal education growing up. After he made his fortune in the steel industry, he came to the belief that he needed to share his wealth with others. In 1889, he wrote an article titled "Wealth," (it is often referred to as "The Gospel of Wealth") in which he argued that the wealthy had a responsibility to distribute their money to help others, especially the poor, in order to better society. In short, Carnegie believed it was immoral for wealthy to hoard their money from their fellow citizens.

In all, Carnegie funded the construction of more than 2,800 libraries around the country. Here in Louisiana, the idea for the library originated with bookstore proprietor Miss Anna H. Draper, who, in 1903, organized a group of prominent community members to discuss opening a library. They wrote a letter to Carnegie and in response, he agreed to send funds on the condition that the community donate property for the building, establish a board of directors, and implement a tax to pay for the library's maintenance. Carnegie placed similar conditions for every library he helped build.

Sources
Mancini, Rachel. "Louisiana Public Library." National Park Service - National Register of Historic Places Nomination Form. April 12, 1996. https://dnr.mo.gov/shpo/nps-nr/96000401.pdf.

Photo: Wikimedia Commons
https://en.wikipedia.org/wiki/Louisiana_Public_Library#/media/File:LA_MO_Library.JPG

Additional Information