Benjamin Duke Residence (Duke-Semans House)
Introduction
The Duke Residence at 1009 Fifth Avenue was built in 1901 by developers William and Thomas Hall. Shortly after the mansion's completion, Benjamin Duke, son of tobacco magnate Washington Duke, purchased the property. At the time, the mansion was one of many palatial private homes along what came to be known as "Millionaire's Row." Today this one of the last remaining vestiges of Fifth Avenue's Gilded Age Era. The mansion, which remained in the Duke family until recent years, is a New York City Landmark. The building is also listed on the National Register of Historic Places.
Images
The Duke Mansion is a New York City Landmark and is listed on the National Register of Historic Places.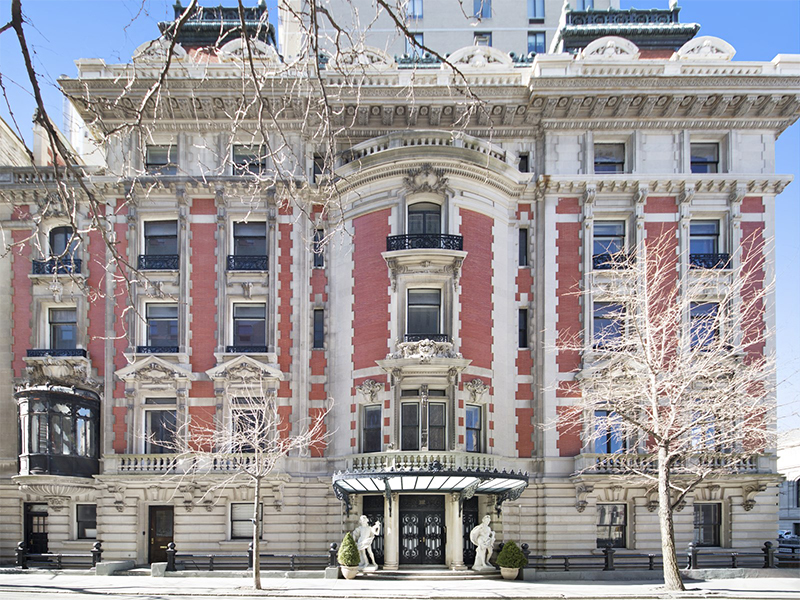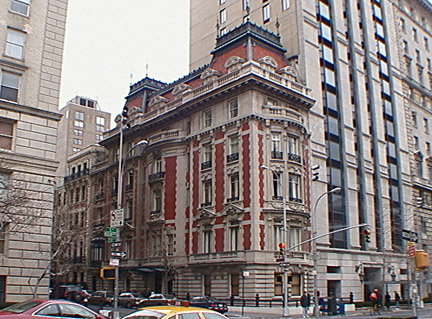 Entrance to the Duke mansion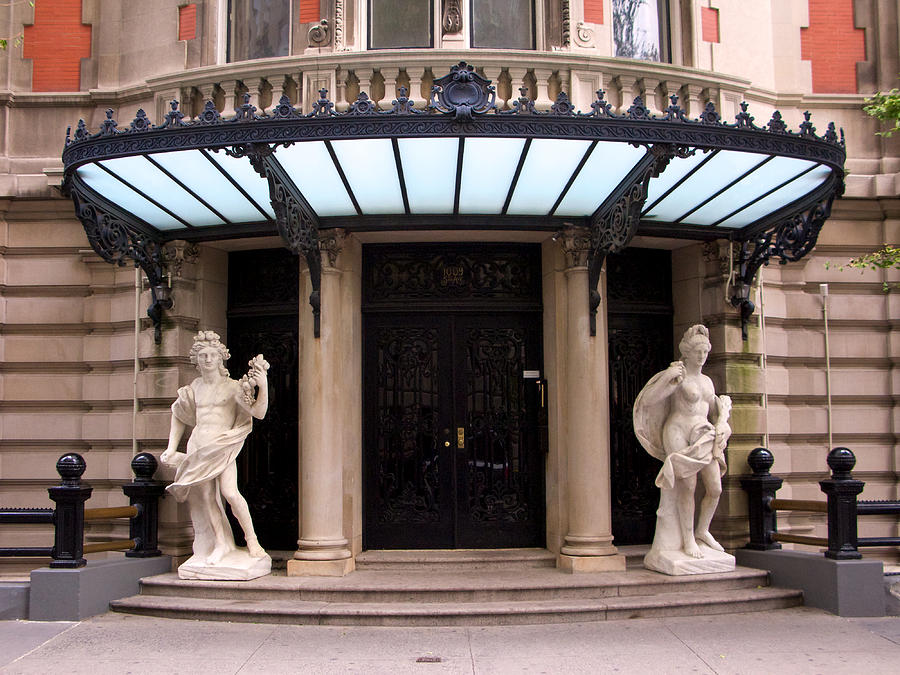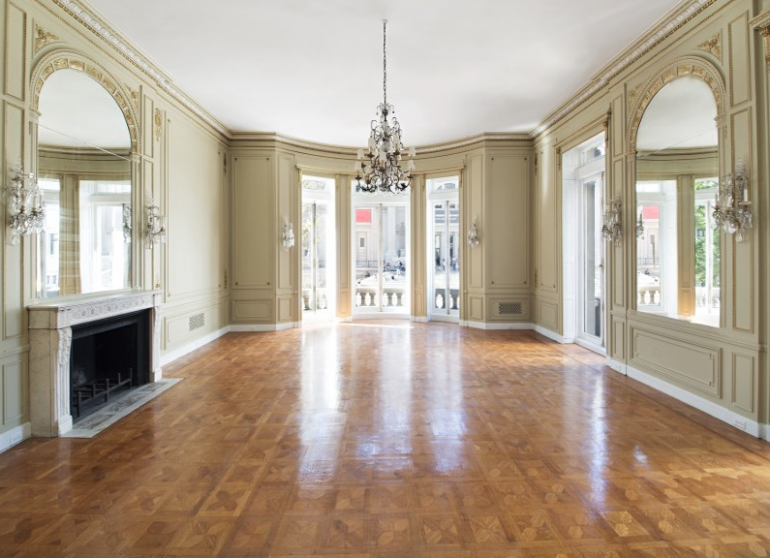 Backstory and Context
The Duke family made their fortune in tobacco in North Carolina in the years following the Civil War. The Duke empire began with Washington Duke. Duke's sons, James and Benjamin, eventually joined their father in running American Tobacco.

In 1901, Benjamin Duke bought the spec-built mansion on Fifth Avenue which was designed by the architectural firm of Welch, Smith & Provot. The home is five stories with a very narrow facade facing Fifth Avenue and a long entrance facade on Eighty-Second Street. The home features a mansard roof, which is a unique feature in a city of mostly flat-topped buildings. The terraced roof offers views of Central Park to the rear and the Metropolitan Museum of Art.

Benjamin Duke lived in the mansion with his wife until 1907, when he sold it to his brother, James, who was in the process of building a home at Seventy-Eighth and Fifth (now the Institute of Fine Arts). When the home was completed in 1912, James Duke moved out of 1009 and the next occupant was Angier Duke, son of Benjamin. From that time until the early 2000s, the home remained in the Duke family.

The home has changed hands a couple of times since the early 2000s. Most recently, Mexican telecom magnate Carlos Slim purchased the property for $44 million, stating that he would use it for a place to stay when he was in the city for business. Within a few years, however, Slim put the mansion on the market for $80 million. In 2016, the mansion was removed from the market and has not been relisted as of this writing.

Sources
Clemence, Sara. Manhattan's Most Expensive Townhouse. Forbes. April 18, 2005. Accessed June 09, 2018. https://www.forbes.com/2005/04/18/cx_sc_0418how.html#6a8e172c684e.

Carlos Slim New York Mansion: Take a Look Inside the $80 Million Property for Sale. Latin Times. October 12, 2015. Accessed June 09, 2018. https://www.latintimes.com/carlos-slim-new-york-mansion-take-look-inside-80-million-property-sale-346579.

1009 Fifth Avenue House. Neighborhood Preservation Center. . Accessed June 09, 2019. http://www.neighborhoodpreservationcenter.org/db/bb_files/1009-FIFTH.pdf.