Coca-Cola Bottling Company Building
Introduction
Now home to the Ragtag Cinema movie theater, the former Coca-Cola Bottling Company Building was built in 1935 by owner Ed Roberson. It was home to the Columbia Coca-Cola Bottling Company (a local franchise of the Coca-Cola Company), which seems to have been founded around 1927. The company was one of a number of soft drink bottling businesses in the downtown area, the first of which was established as early as 1877. The architecture of the building—Colonial Revival—is interesting in that it resembles a residential structure. It was designed this way because at the time it was built the neighborhood was still in part residential. The bottling company operated until 1966 and the cinema opened in the building in 2008.
Images
The Coca-Cola Bottling Company Building is now the location of the indpendent movie theater Ragtag Cinema.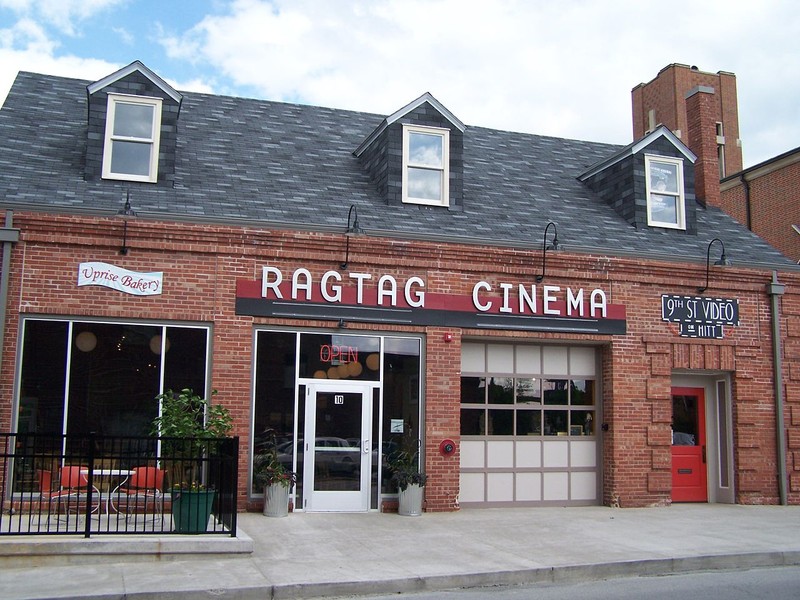 Backstory and Context
Dr. John Smith Pemberton invented the soft drink Coca-Cola in 1886 in Atlanta. His partner and bookkeeper, Frank Robinson, came up with the name and the now famous logo. In 1888, Atlanta businessman Asa G. Chandler bought all of the shares of the company. Under his tenure, Coca-Cola grew significantly around the country starting in 1894 when Vicksburg, Mississippi bottler Joseph A. Biedenharm became the first to be awarded Coca-Cola bottling rights. By the late 1910s, the company boasted over 1,000 bottling plants, most of which were locally owned.

Ed Roberson, who was from Newport, Arkansas, was one of these franchise owners. He was very familiar with the business as his father owned a franchise in Newport. Roberson bought the Coca-Cola Bottling Company in 1932 and built the plant on Hitt Street three years later. In addition to running the company, Roberson was also active in the community, serving as a member of several civic organizations. He and his family operated the plant for just over three decades before moving operations to a bigger building in 1966.

The Hitt Street building then became the location of a printing company, which seems to have operated until the mid-2000s. Ragtag Cinema's roots date to 1997 but it was not officially founded until 2004 when it became a non-profit arts organization. The building was added to the National Register of Historic Places in 2006.
Sources
"About Ragtag." Ragtag Cinema. Accessed May 22, 2019. https://ragtagcinema.org/about.

Sheals, Debbie. "Coca-Cola Bottling Company Building." National Park Service - National Register of Historic Places Nomination Form. February 14, 2006. https://dnr.mo.gov/shpo/nps-nr/06000043.pdf.

Photo: Wikimedia Commons
https://en.wikipedia.org/wiki/Coca-Cola_Bottling_Company_Building_(Columbia,_Missouri)#/media/File:Ragtag_cinema.jpg

Additional Information