Texarkana Union Station
Introduction
Located in downtown Texarkana, Texarkana Union Station was built to serve many railroad companies that ran through the twin cities of Texarkana in 1930.
Images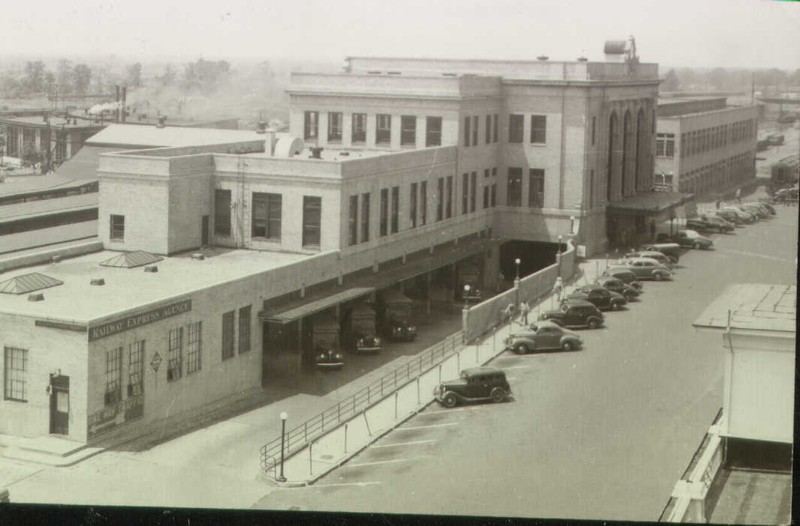 Backstory and Context
Texarkana was first founded as a railroad town. The Cairo & Fulton Railroad, The Texas & Pacific Railroad, The International and Great Northern Railroad, Texas Railroad, St Louis Railroad, The Transcontinental Railroad, and more all connected in Texarkana. The amount of cargo and railroad traffic that went through Texarkana quickly became substantial. Since Texarkana is a twin city that spans across the Arkansas/Texas state line, finding a place for a depot to efficiently serve both states and all railroads became a problem. Each state had its own depot and trains had to stop at both places when crossing the state line.

They decided to build the new joint depot at the end of state line in downtown Texarkana. The first building, called the "red depot", was completed in about 1890.

As the city and economy grew so did the use of the Union Station. From 1929-1930 a larger, new Union Station was built in Texarkana. According to Historic Texarkana, it was a Renaissance style building that was the creation of A. B. Butterworth and E. M. Tucker. The station and the federal courthouse anchor the south and north ends of State Line Avenue, the dividing line between Arkansas and Texas. The building has entrances and exits into both states. Missouri Pacific and Texas and Pacific, the two carriers with the most passenger trains serving Texarkana Union Station, were able to operate through the facility without a backup move. Kansas City Southern and Cotton Belt passenger trains both made back-up moves to access the station.

Life in Texarkana centered on the railroads from 1875 to the late 1950s. The population of the city grew immensely and rapidly because of the railroad. Downtown Texarkana and the surrounding areas quickly grew into a prosperous city that relied heavily on the railroad systems that came through the station. Texarkana Union Station was a big part of uniting both sides of the city in a fruitful and equally beneficial partnership. During the 1920s-1930's the invention of the highway systems and freight hauling trucks posed a significant threat to the use of railroads to haul freight. The use of the Texarkana Union Station began to decline. On May 1, 1971 the last passenger train pulled out of Texarkana; however, freight traffic, though significantly less, continued until 2008.

Today, the historic Texarkana Union Station sits empty and vacant. Amtrak runs passenger trains through a station next door to Texarkana Union Station
Sources
Rowe, Beverly J. Historic Texarkana An Illustrated History. San Antonio, TX. Historical Publishing Network, 2009.

Texarkana, AR (TXA). The Great American Stations. . Accessed May 13, 2019. www.greatamericanstations.com/stations/texarkana-ar-txa/.

Rowe, Beverly J. "Catering to Railroad Travelers in Early Texarkana." The Arkansas Historical Quarterly, vol. 67, no. 4, 375-385. Published 2008. JSTOR.