Fort Smith National Cemetery
Introduction
Fort Smith National Cemetery is located at the site of a local cemetery that was originally created in the early 1800s. Over 13,000 soldiers and some notable civilians have been buried at Fort Smith National Cemetery. There are multiple Civil War generals and over 1000 unidentified soldiers buried in the cemetery which continues to accept new internments. \
Images
Fort Smith National Cemetery Entrance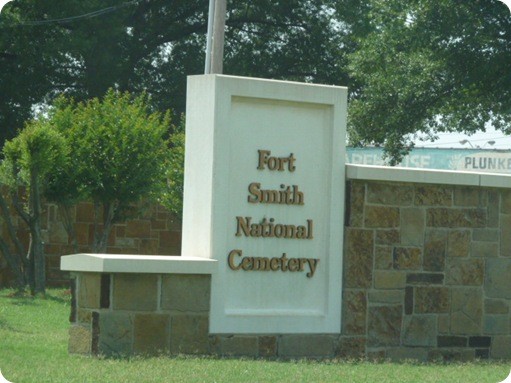 Fort Smith National Cemetery gravestones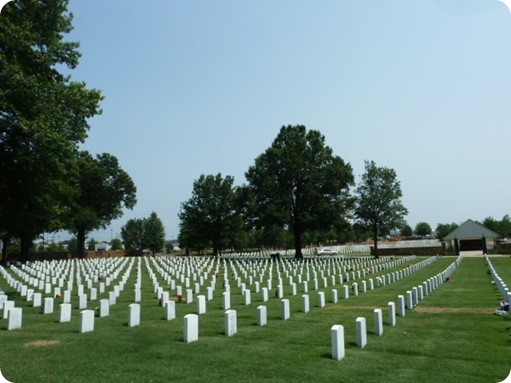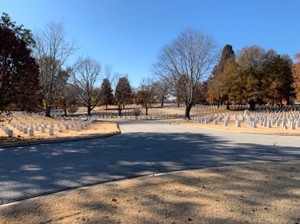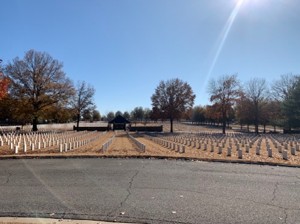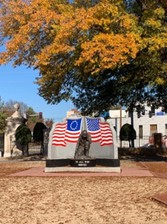 Backstory and Context
The Fort Smith National Cemetery dates back to the first burials at this location in 1819, just a few years after Fort Smith was founded. It is believed that Fort Smith surgeon Thomas Russell was the first person interned here. Numerous Confederate soldiers and two generals were buried here during the Civil War years, including 475 unknown soldiers. President Grant ordered in 1871 that cemetery be revitalized by the War Department and remain operational for future military burials.
A majority of the cemetery uses the headstones provided by the government, but there are also many civilians buried here including Joel Stubblefield, an educator and administrator who helped build the local college into a four-year institution. The infamous Judge Parker, known as "the hanging judge" is also buried here. The cemetery was placed on the National Register of Historic Places on May 29, 1999.
Sources
Fort Smith National Cemetery. Encyclopedia of Arkansas. January 27, 2016. Accessed November 04, 2018. http://www.encyclopediaofarkansas.net/encyclopedia/entry-detail.aspx?entryID=2943.
"Fort Smith National Cemetery." National Register of Historic Places nomination form
"National Cemetery Administration: Fort Smith National Cemetery." U.S. Department of Veterans Affairs. https://www.cem.va.gov/cems/nchp/ftsmith.asp#hi (accessed December 13, 2019).
Image Sources
Mattison Griffin

Mattison Griffin

Mattison Griffin

Additional Information