Mill City Museum
Introduction
Located in the ruins of what was once the largest flour mill in the world, the Mill City Museum commemorates the history of milling and the Riverfront. Exhibits present the history of the mill and the city's role as a center of flour production from the 19th century to the mid-20th century. The museum also preserves and interprets the history of the city and region with exhibits and programs that change throughout the year to make each visit unique and educational.
Images
Mill City Museum is built within the ruins of the Washburn "A "Mill. The building stood vacant until a fire destroyed it in 1991, and then became home to the Mill City Museum in 2003.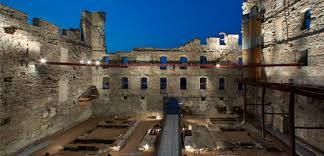 A histoirc print of the Washburn "A" Mill, from the Northwestern Miller, October 15, 1882.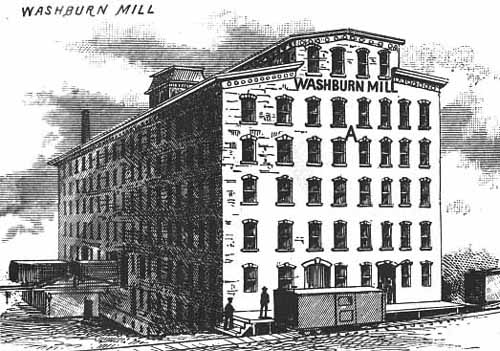 Mill City: A Visual History Of The Minneapolis Mill District by Shannon Pennefeather-Click the link below for more information about this book.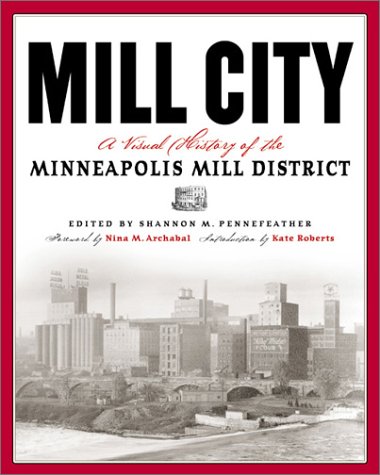 Backstory and Context
The original mill, built in 1874, was leveled by a flour dust explosion that claimed 18 lives. That explosion and the resulting fire destroyed much of the riverfront business area, cutting Minneapolis' milling capacity in half.
The mill was rebuilt by 1880, with state-of-the-art machinery that permitted safer operations and higher-quality flour. By the turn-of-the-century, this was the largest and most technologically-advanced mill in the world. Automatic steel rollers replaced traditional millstones. According to contemporary sources, the mill produced enough flour to make 12 million loaves of bread a day during its peak of operations in the 20th century. However, the mill eventually became obsolete and operations ceased in 1965.

The structure was not well-maintained in the following decades and was nearly destroyed by a fire in 1991. The fire raised awareness of the historic value of the mill and led to a community effort to restore the remaining structure and create a museum at the site.
Sources
Washburn Mill, Minnesota Historical Society Online Collections, accessed 7/31/2015 http://collections.mnhs.org/cms/display.php?irn=10607863
Photo: Washburn-Crosby Milling Complex, 701-709 South First & Second Streets, Minneapolis, Hennepin County, MN. after 1968. Library of Congress Prints and Photographs Division, Washington, D.C. 20540 USA. Library of Congress. Comp. Historic American Engineering Record. Web. 31 July 2015.
Additional Information