Freemasons Hall
Introduction
At ten stories tall, Freemasons Hall is one of Fort Wayne's most iconic landmarks. Built in 1926, it has been home to the masons, a fraternal order of men who used the building to gather, socialize, and form friendships. Local architect Charles R. Weatherhogg designed the stately building in the Classical Revival style. As such, the building features numerous elements of this style, most notably the five-story tall Ionic columns on the front facade. The building was erected in 1926 and is available to rent for weddings and other events. Available spaces include the ballroom, which features a mezzanine, an auditorium, and a social room. The building was added to the National Register of Historic Places in 1991.
Images
Freemasons Hall was built in 1926 and is one of the city's most historic structures.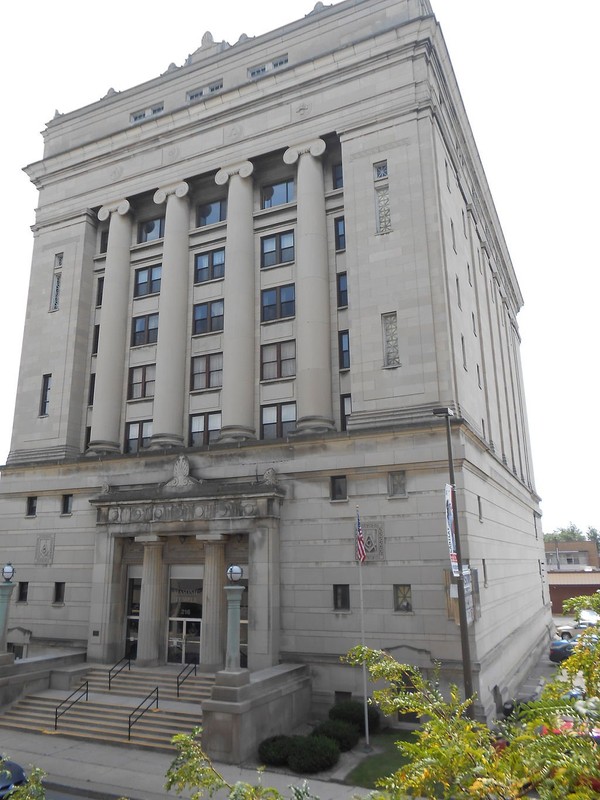 Backstory and Context
The first Masonic lodge in Indiana was established in the city of Vincennes in 1809. Soon, other lodges were built throughout the state; by the start of the Civil War there 270 of them. By 1870, there were three lodges in Fort Wayne. For 40 years, the hall stood next to a Scottish Rite Cathedral, which was built in 1924. It was torn down in 1960 and replaced by the parking lot.
Sources
"History of the Freemasons." The Freemason's Hall. Accessed April 5, 2019. https://www.thefreemasonshall.com/history.html.

Thayer, Laura. "Masonic Temple." National Park Service - National Register of Historic Places Nomination Form. March 14, 1991. https://secure.in.gov/apps/dnr/shaard/r/20a0b/N/Masonic_Temple_Allen_CO_Nom.pdf/.

Photo: Wikimedia Commons
https://en.wikipedia.org/wiki/Masonic_Temple_(Fort_Wayne,_Indiana)#/media/File:Ft_Wayne_Masonic_Temple.jpg

Additional Information