Seney-Stovall Chapel
Introduction
The Seney-Stovall Chapel features an octagonal shape, brickwork, and a Victorian style. Since its construction in 1885, the Chapel has undergone multiple restoration efforts; it is now a culmination of those efforts and hosts physical features informed by various time periods ranging from the late nineteenth century to the late twentieth century. It is now listed on the National Register of Historic Places.
Images
The Seney-Stovall Chapel. The building's name sign, provided by UGA to all its historic and academic buildings, can be seen on the bottom left. Provided by the Carl Vinson Institute for Government.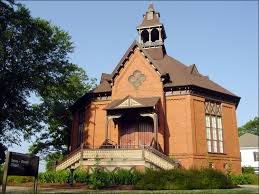 The interior of the Seney-Stovall Chapel today. Provided by the Carl Vinson Institute for Government.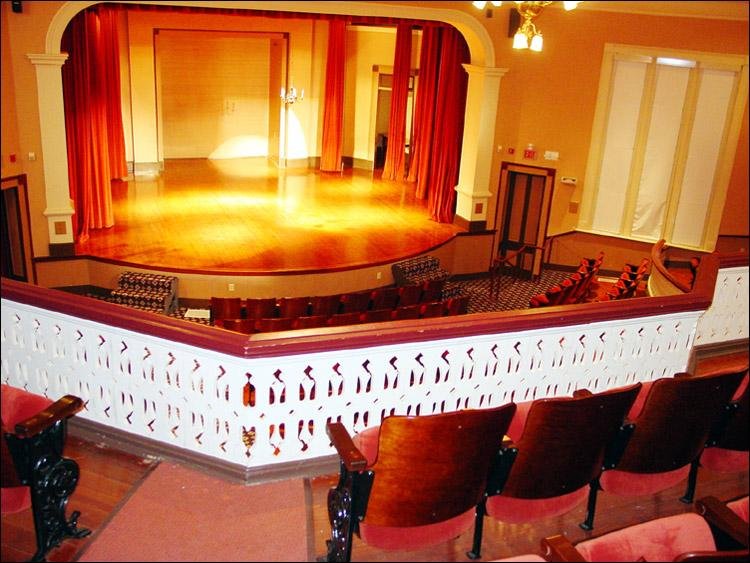 The interior of the Seney-Stovall Chapel near the turn of the 20th Century. Provided by UGA Archives.
Events are frequently hosted at Seney-Stovall Chapel. Here, a group of schoolchildren can be seen engaged in an academic event inside the Chapel. Provided by the Carl Vinson Institute for Government.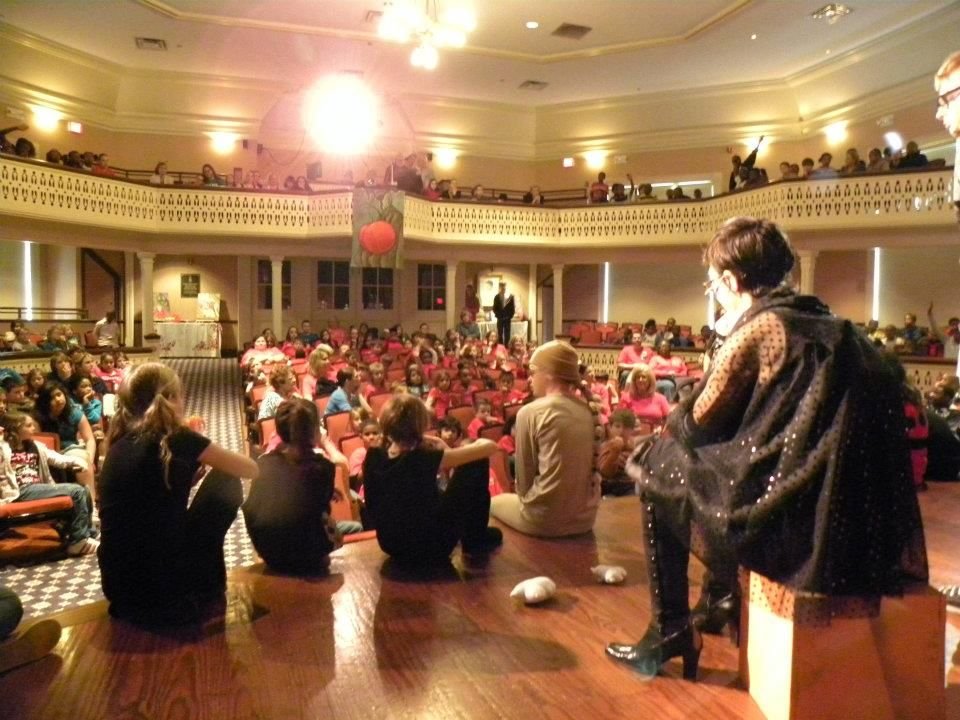 Backstory and Context
Constructed in 1885, this historic building first served the students of the Lucy Cobb Institute, an all-girls school which operated nearby and was founded by T. R.R. Cobb, who named the school for his daughter. The Chapel gets its name from Miss Nellie Stovall, who solicited the financial support of New York philanthropist Mr. George Seney by appealing to his interests through a handwritten letter that explained the necessity of the Chapel for the students of the Institute.1 Seney responded with a $10,000 donation which was used to build the Chapel.

The Chapel continued to serve the female students until 1931, when the Lucy Cobb Institute was forced to close its doors in the midst of the Great Depression. Its ownership was then transferred to the University of Georgia in 1953, but it remained unused and deteriorated from 1931-61.2 In the 1970's, citizens of Athens, GA took over restoration efforts which were led by the grandson of Nellie Stovall and historian, Phinizy Spalding.3 During its restoration, the Chapel received two appropriations from the U.S. Congress as well as donations from public and private donors. Restoration of the Chapel lasted for more than thirty years, having been fully completed in 1997.

The Seney-Stovall Chapel is now home to the University of Georgia's Carl Vinson Institute for Government. It can be booked for public use for a variety of events, including: plays, concerts, weddings, lectures, and more. It is now available for tours only by appointment. Admission is free.


Sources
1. Isabella Margaret Elizabeth Blandin, History of Higher Education of Women in the South Prior to 1860, (Neale Publishing Company, 1909), 152.
2. "Seney-Stovall Chapel," University of Georgia, Apr. 24, 2019, https://www.uga.edu/a-z/location/seney-stovall-chapel.html.
3. Sarah H. Case, "Lucy Cobb Institute," New Georgia Encyclopedia, 2004, Apr. 24, 2019, https://www.georgiaencyclopedia.org/articles/education/lucy-cobb-institute.