Newburgh Museum
Introduction
Opened in July 2012, the Newburgh Museum is dedicated to the preservation and promotion of the city's history. It is located on the first floor of the historic Old Newburgh Presbyterian Church, which was built in 1853 and is listed on the National Register of Historic Places. The museum features permanent and changing exhibits that describe Newburgh's founding, its economic development, and the various changes it has undergone. Beginning in 1965, the church became the Newburgh Town Hall for several decades until it moved to its current location on Jennings Street.
Images
Newburgh Museum opened in 2012 and is located in the historic Old Newburgh Presbyterian Church, which was built in 1853.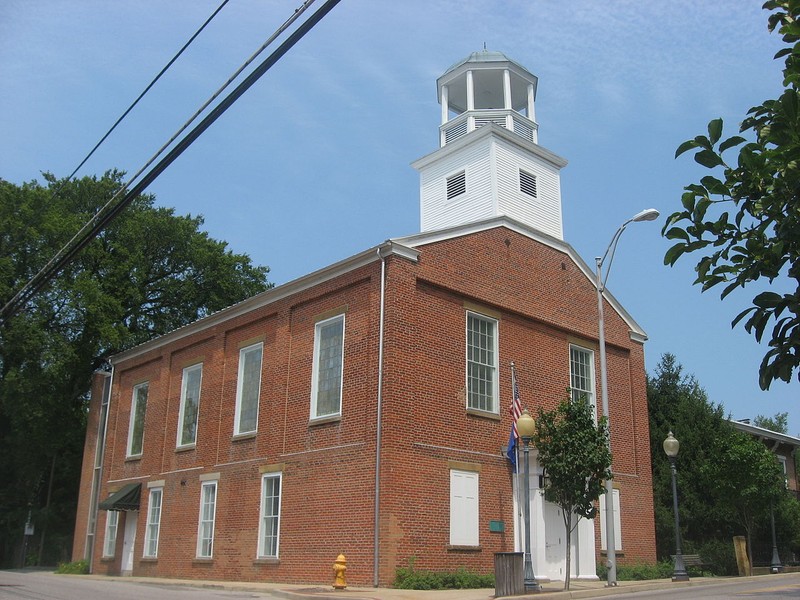 Backstory and Context
The building is two-stories tall and capped by a bell tower. The bell was used during the Civil War to warn residents of an attack and summon the local guard. On July 18, 1862, Newburgh was, in fact, the first town captured by a Confederates north of the Mason-Dixon Line. The Newburgh Raid, as is it became known, was led by Colonel Adam "Stovepipe" Johnson, who led a group of around 35 irregular Confederate guerrillas.

Without firing a single shot, they confiscated supplies and ammunition. The town surrendered because residents thought the Confederates had cannons. This was not true, however; the force had fake ones made out of stovepipes set up across the river (this is how Johnson earned the nickname, Stovepipe). The local militia in Newburgh was quite small as well. Once Johnson had collected everything he wanted, he and his men returned to Kentucky. The raid shocked the Indiana leaders who quickly sent a force of Union soldiers to protect the town, which was never attacked again during the war.
Sources
"About." Newburgh Museum. Accessed March 25, 2019. http://www.newburghmuseum.com/about.

Diaz, Sally. "Old Newburgh Presbyterian Church." National Park Service - National Register of Historic Places Nomination Form. May 23, 1978. https://secure.in.gov/apps/dnr/shaard/r/1ca59/N/Old_Newburgh_Presbyterian_Church_Warrick_CO_Nom.pdf.

"Raid History." Newburgh Museum. Accessed March 25, 2019. http://www.newburghmuseum.com/newburgh-remembers/raid-history.

Photo: Wikimedia Commons
https://en.wikipedia.org/wiki/Old_Newburgh_Presbyterian_Church#/media/File:Old_Newburgh_Presbyterian_Church,_front_and_southern_side.jpg

Additional Information