Coal and Coke Heritage Center
Introduction
Penn State Fayette's Eberly Campus has been the home of the Coal and Coke Heritage Center since 1977. The Center captures and preserves the history and of the coal and coke industries in this region of Pennsylvania. It also preserves the history of the diverse peoples who built, managed, and worked in these industries. Newly renovated and expanded, the center includes a number of small displays and exhibits related to business history and social history.
Images
The Penn State-Fayette library that houses the Heritage Center.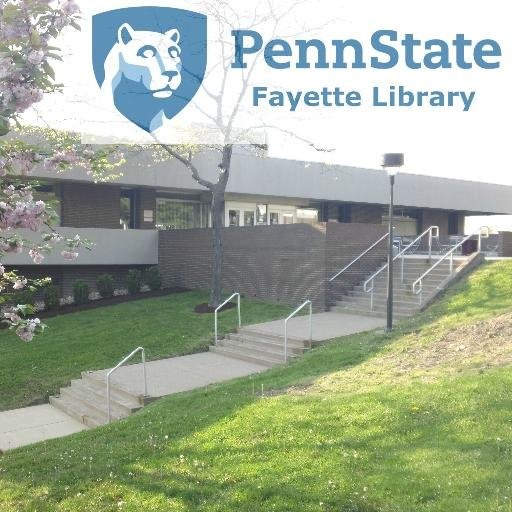 Exhibit space within the center.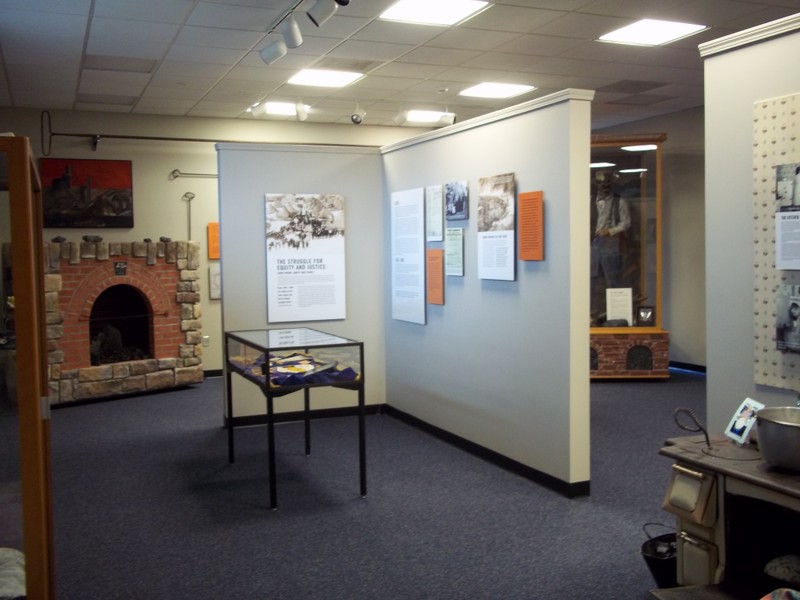 A large coke arch over a street in Connellsville.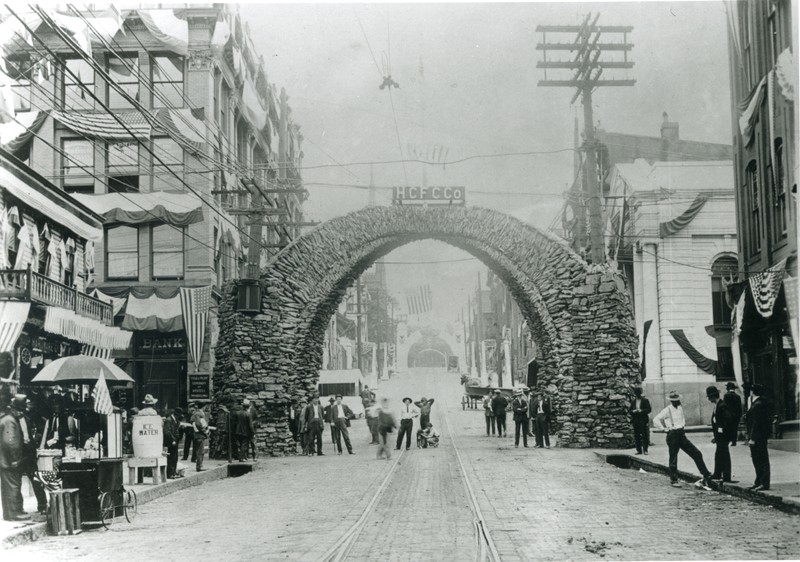 Backstory and Context
The Heritage Center began through the efforts of three Penn State-Fayette professors who published Patch Work Voices: The Culture and Lore of the Mining People in 1977. They then began to send their students out into the community to interview former miners and coke oven operators to collect an oral history of the industry. These former miners then began to donate historical artifacts to the university. These artifacts were stored in the campus library until they, and the research material, were organized into the Coal and Coke Heritage Center in the 1990s.
The center focuses on the bituminous coal region of Southwestern PA with special attention paid to the Connellsville area during the industry's peak years from 1870-1970. The museum is divided into three alliterative areas: coal, coke, and community. It contains a model coke oven and shaft mine, typical household items used in a company town, and mining tools and clothing. It also has a Company Gift Shop which sells books, documentaries, maps, and models of coke ovens and company stores suitable for model railroad enthusiasts.
The research library is open by appointment. Materials are accessible to researchers, to the educational and business communities and to the community at large. The focus of the collection centers around the bituminous coal industry and the miners and coke workers, along with their families. The history archive includes oral histories, artifacts, photographs, maps, blueprints, historic newspapers, and even an art collection.
Sources
Murphy, Matt. "The Coal and Coke Heritage Center, Uniontown, PA." Explore U.S. 40. March 5, 2012. Accessed December 5, 2016. https://exploreroute40.wordpress.com/2012/03/05/the-coal-and-coke-heritage-center-uniontown-pa/
Kroeger, Judy. "The rich heritage of coal and coke." Pittsburgh Tribune-Review. Accessed December 5, 2016. http://triblive.com/x/dailycourier/news/s_557142.html

Additional Information