Brook Hall
Introduction
Brook Hall is considered Washington County's finest example of the Federal style of architecture and one of Southwest Virginia's most sophisticated examples of the architectural style. Constructed in 1830 by Colonel William Byars, Virginia General Assembly member and U.S. Congressman, the house was constructed by expert craftsman and offers 24 rooms. At one time, Col. Byars amassed an estate of nearly 1,700 acres worked by at least 24 slaves and welcomed such visitors as Andrew Jackson and James K. Polk. Brook Hall was designated a Virginia Landmark on March 19, 1997 and added to the National Register of Historic Places on June 5, 1997.
Images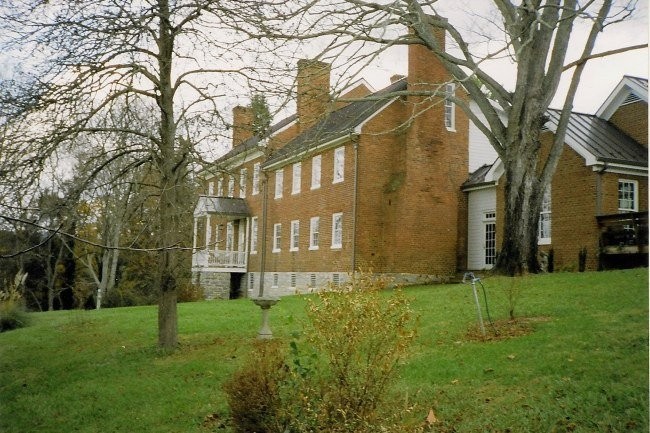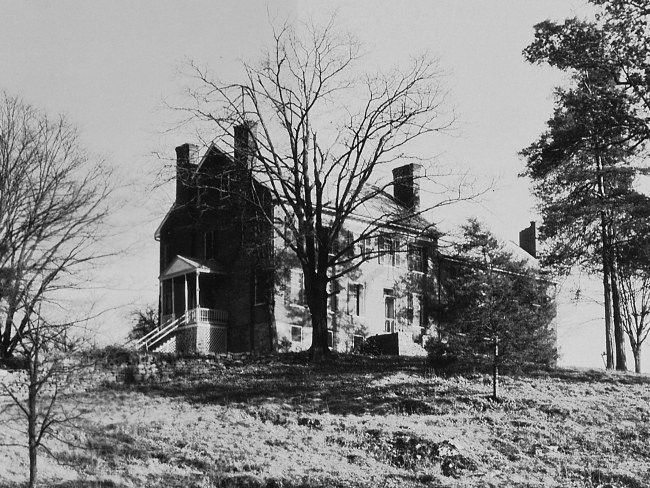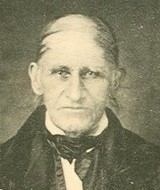 Backstory and Context
Col. William Byars came into possession of the Brook Hall property in 1807. James Dysart previously owned the 615-acre plot and constructed the first log house known as Brook Hall on the north side of the Old Wilderness Road (present-day US Route 11). Byars lived in the first Book Hall with his wife and children for most of their married lives. During this time, Byars served Virginia House of Delegates from 1809-1811 and also an officer in the Washington County militia, eventually earning the title of Colonel after 1818. His landholdings also increased during this time so that by 1830 Byars owned 1,716 acres on which operated a mill, distillery, and various other crops were grown. In the 1860 census, Byars is recorded as owning 24 slaves who lived in seven houses, at least 538 heads of livestock, and 2,550 acres on which he grew wheat, rye, Indian corn, oats, and potatoes. His wealth equaled $126,300.
Records indicate that Byars likely began construction on a new house on the south side of Old Wilderness Road in 1829. Completed in 1830, Byars renamed his new house Brook Hall after the original house on the property. This new house was an exceptionally sophisticated house for Washington County and Southwest Virginia. Constructed in a Federal style, the two-story, 26-room Brook Hall is composed of two sections built simultaneously. The primary section is arranged in a double-pile, cross-hall plan while the smaller, secondary section features a single-pile plan. Each room of the smaller wing opens onto a two-story gallery extends across the length of the elevation. The house also possesses five chimney and sits on a finished English basement. The most notable feature of the house is the finely detailed interior that still survives. The majority of the original carved mantels, trim, and other woodwork still adorn the interior, and very early, if not original, paint on some of the walls and other wooden features. Such emphasis on the interior design was a rare occurrence and an indication of Byars wealth and status.
At the time of his death in 1866, William Byars was a highly successful and influential man. In addition to the wealth he amassed during his life, he also served as one of the founders of Emory & Henry College nearby, Byars Hall being named after him. Many notable figures reportedly lodged at Brook Hall during Byars' lifetime, such as Presidents Andrew Jackson, James K. Polk, and Theodore Roosevelt, as well as Virginia governors David Campbell, John Floyd, and John Buchanan Floyd. Legend also says that the future King of France, Louis Phillipe, briefly stayed in the first log Brook Hall during his visit to Southwest Virginia in 1814. In his will, Byars bequeathed Brook Hall to his daughter Amanda Ernest and husband John, who lived in the house with William. Amanda became widowed in 1868, but continued to live in the house and raised her five children until her death in 1885. Brook Hall then passed to her children, and afterwards continued to pass through several hands until the 1930s.
In 1932, Harry Garnard and his wife Bly purchased Brook Hall. Garnard was a new language professor at Emory & Henry College, having previously taught at the Citadel. Brook Hall was in a severe state of disrepair at this point, being previously used for food storage and a smokehouse. However, the Garnards began the first modern restoration on the house, as much of Brook Hall's original interior features remained intact. It is rumored that the Colonial Williamsburg Foundation made a visit to Brook Hall in 1937 to study the house's original milk paint colors and decorative woodworks for the restoration of the forthcoming Colonial Williamsburg. The Garnard family continued to own Brook Hall until 1995 when it was sold at auction to Brook Hall Limited, L.C. Dr. Virgil Motley and his late wife Ruth then acquired the house in 2001 and continued to restore and rehabilitate the house. Brook Hall continues to be a privately-owned residence.
Brook Hall was designated a Virginia Landmark on March 19, 1997 and added to the National Register of Historic Places on June 5, 1997.
Sources
Fraizer, William T. and Lisa Marie Tucker. National Register of Historic Places Registration Form. Virginia Department of Historic Resources. June 5, 1997. March 8, 2019. https://www.dhr.Virginia.gov/VLR_to_transfer/PDFNoms/095-0004_Brook_Hall_1997_Final_Nomination.pdf.

095-0004 Brook Hall. Virginia Department of Historic Resources. April 4, 2018. March 8, 2019. https://www.dhr.Virginia.gov/historic-registers/095-0004/.

Col. William Byars. Rambling Roots. January 7, 2014. March 8, 2019. http://www.ramblingroots.com/RYB-p/p2435.htm.

Brook Hall. Rambling Roots. January 7, 2014. March 8, 2019. http://www.ramblingroots.com/RYB-p/brook-hall-2.htm.

Wilson, Carolyn R. A visit to Historic Brook Hall. Bristol Herald Courier. October 16, 2016. March 8, 2019. https://www.heraldcourier.com/community/a-visit-to-historic-brook-hall/article_ef33b920-9247-11e6-9957-cb2f6fafe45f.html.