Ethel Stone Church
Introduction
Ethel Stone Church is one of the oldest remaining buildings in this part of West Virginia. The church was Methodist, according to Larry Stepp, an Ethel local. Little is available from online records regarding this church, so much of the following information was collected by Logan County locals. This church was the center of the coal mining community and survived through two civil uprisings. It is no longer open to the public, having ceased operations in the late 1980s, but it is a historic staple of Ethel. As the community grows smaller, the building is increasingly endangered.
Images
Photograph by Dylan Vidovich, senior reporter for The Logan Banner, showing the deteriorating state of the church.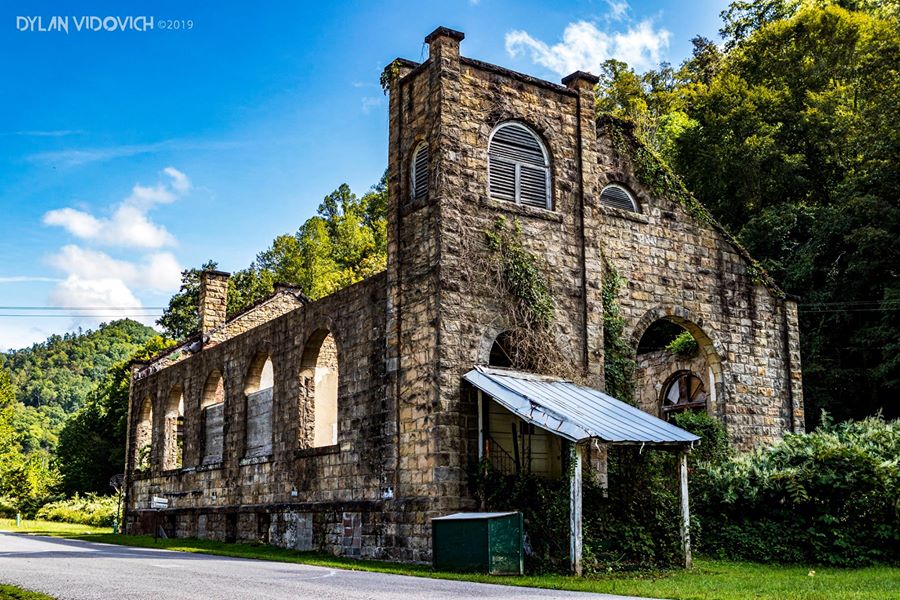 A Black and white image taken by photographer Lee Maddex in 1991.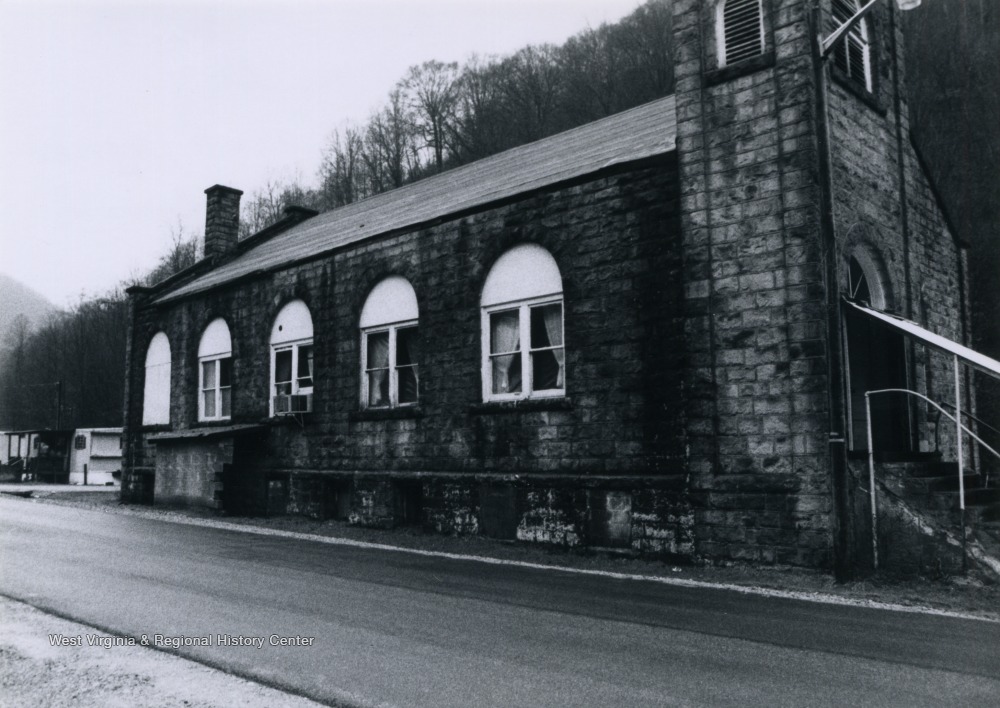 A photo taken by Glenna Moore Reed, describing the church as being Methodist.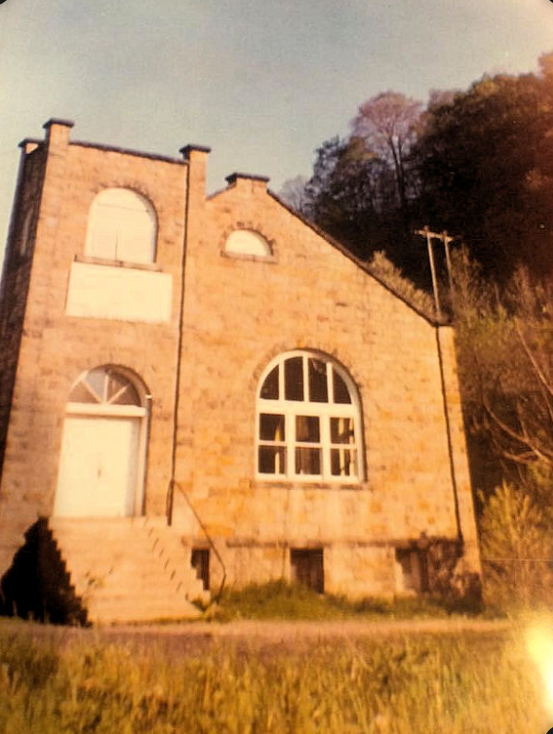 This screencapture using Google Earth shows the church with the roof still intact in 2007.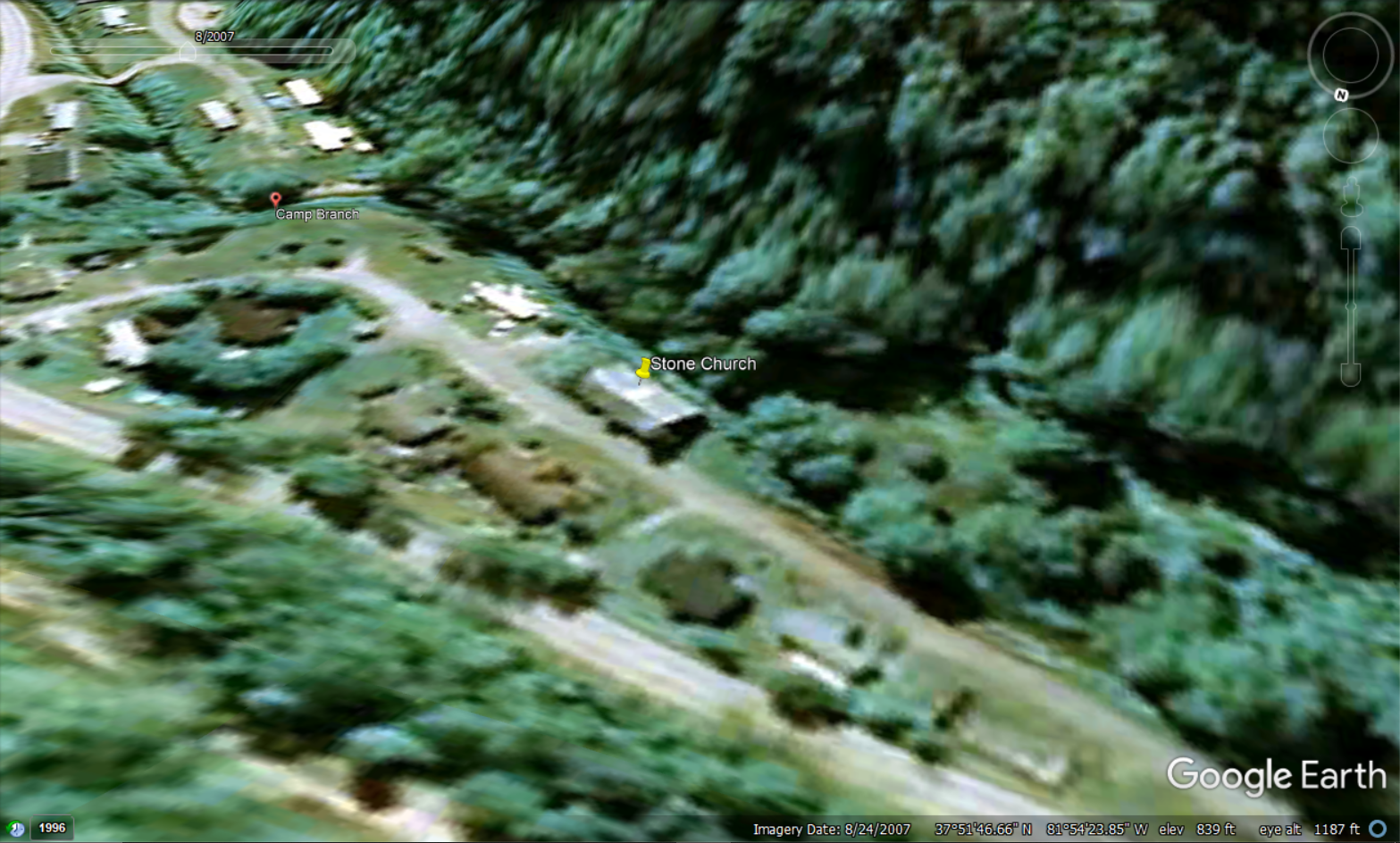 This photo from Google Earth shows that between 2007 and July of 2011, the roof collapsed.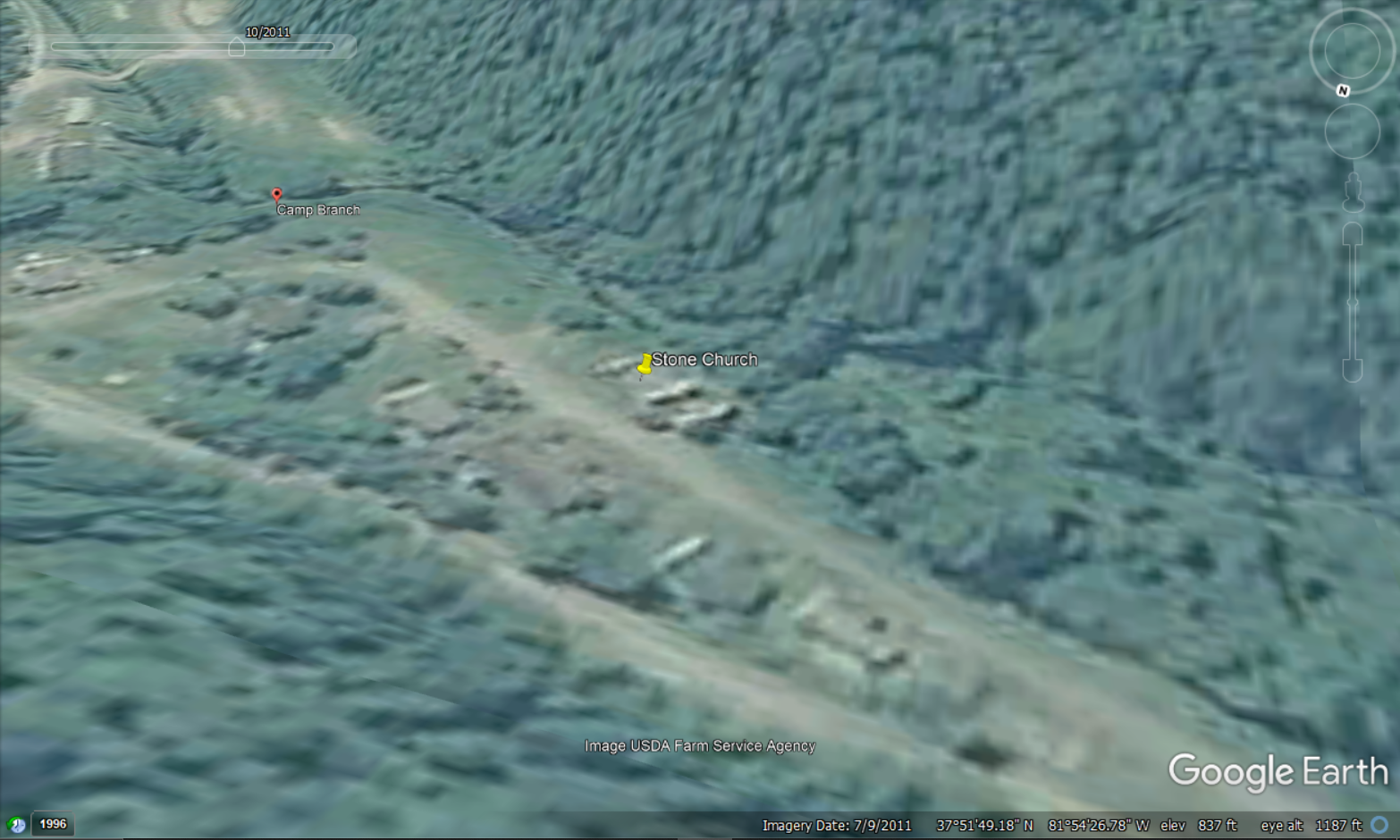 Backstory and Context
The reason information may be so scarce regarding this church could be because many Logan County public records were destroyed during the Civil War. Some information regarding Logan County can still be found with the Library of Virginia on microfilm, but there is no guarantee that this church would be found on those records either. According to Ancestry.com, who cited their source of information on their website as being from the National Archive, 7 Confederate units and 1 Union regiment enlisted from Logan County.
This church acted as a Sunday School, according to Emery Jeffreys, who's father attended the church. This church acted as a center of education for the historically impoverished coal mining community as well as a place of worship. A few pastors of the church include Rev. J. Harry Baker, Robert McNeely, and Mike Evans.
Historically, this church was the religious center of the coal mining community of Ethel. The Battle of Blair Mountain, a civil uprising formed by unionized coal miners against the Baldwin-Felts Detective Agency, Logan County Police, and eventually the US Army, took place merely miles away from this church.
In 1989, two coal companies in Ethel known as the Dingess-Rum Coal Company and the Aracoma Coal Company evicted residents and destroyed two churches. Thankfully, this church still stands, if in an unstable fashion.
The Aracoma Coal Company is responsible for one of the worst coal mining accidents in WV, taking place in Logan County at Aracoma Alma Mine No. 1. The Aracoma Coal Mine Fire resulted in the death of two coal miners. The fire took place merely 7 minutes from the church.
According to Bonnie Hove, a resident of Manitoba (then called Freeze Fork), a trailer park existed around the church in the 90s and into the new millennium. The trailer park was called North Park 17, and eventually the land was sold back to the Dingess Rum Coal Company. It is now a ghost town.
Sources
https://www.familysearch.org/wiki/en/Logan_County,_West_Virginia_Genealogy
Scouras, Susan. "NO, NO, NO, NO! THE KANAWHA COUNTY COURTHOUSE HAS NEVER BURNED!!." COURTHOUSE DISASTERS & MYTHS (Charleston,WV) May 3rd 2004. , 2-2.
Mandzy, Adrian. The US Army Air Service and the Battle of Blair Mountain, Murray State's Digital Commons. Accessed June 27th 2020. https://digitalcommons.murraystate.edu/postersatthecapitol/2019/Morehead/10/.
Davis, Keith. "ETHEL STONE CHURCH REMAINS A MONUMENT AND TESTIMONY TO A COMMUNITY'S ONCE VIBRANT FAITH." (Chapmanville) August 28th 2019. , 1-1.
, The National Archive. Pamphlet Accompanying Microcopy No. 25 (Compiled Service Records of Confederate Soldiers Who Served in Organizations Raised Directly by the Confederate Government), Ancestry.com. January 1st 1963. Accessed June 29th 2020. https://www.ancestry.com/search/collections/1106/.
, The National Archive. Compiled Service Records of Volunteer Union Soldiers Who Served in Organizations from the State of West Virginia, Ancestry.com. Accessed June 29th 2020. https://www.ancestry.com/search/collections/2344/.
, Oversight Hearing Before the Subcommittee on Mining and Natural Resources of the Committee on Interior and Insular Affairs, House of Representatives, One Hundred Second Congress. Consideration of Historic and Cultural Resources in the Implementation of the Surface Mining Control and Reclamation Act of 1977 and the General Mining Laws. Washington D.C.. U.S. Government Printing Office, 1991.
, U.S. Department of Labor. Report Of Investigation - Fatal Underground Coal Mine Fire, MSHA. January 19th 2006. Accessed June 29th 2020. https://arlweb.msha.gov/Fatals/2006/Aracoma/FTL06c1415.pdf.
Image Sources
Dylan Vidovich, News Reporter at The Logan Banner.

https://wvhistoryonview.org/catalog/040651

https://loganwv.us/ethel-wv/#-1/22/the-methodist-church-at-ethel-courtesy-of-glenna-moore-reed.jpg

Google Earth

Google Earth

Additional Information