Swan Meadows, Maryland
Introduction
This tract of land in Maryland is known as Swan Meadow, a reference to American Revolution officer General John Swan who acquired the land as a reward for his service. This site was later owned by Union General Benjamin F. Kelley and was where many of his injured troops were treated during the Civil War. The building became Genereal Kelley's home after his retirement in 1885.
Images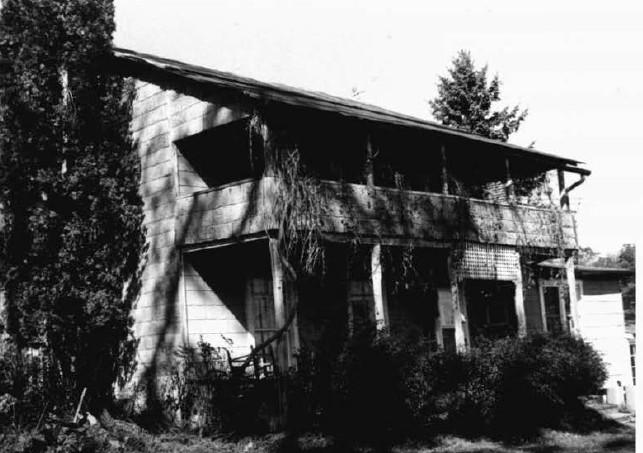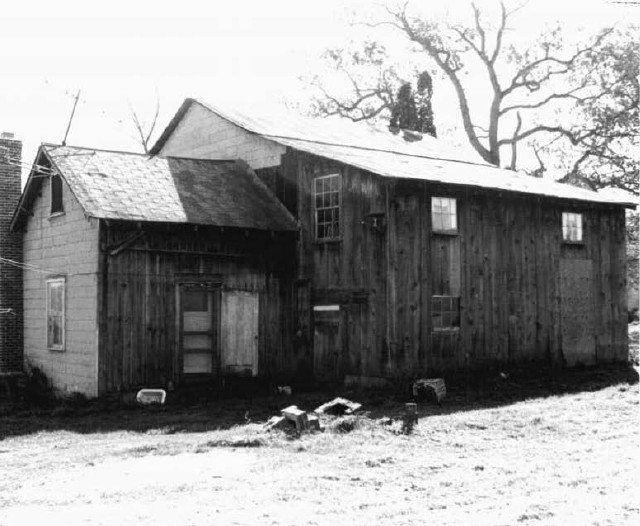 Gen. Benjamin F. Kelley Courtesy of National Archives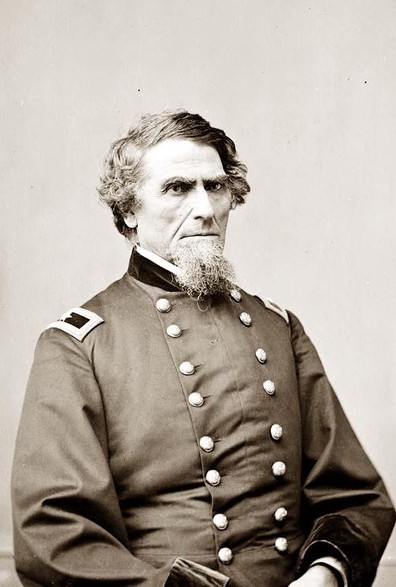 Backstory and Context
This land became the property of General John Swan following his service in the American Revolution. This land would make Swan one of the wealthiest speculators in Garrett County, Maryland. At the age of 16, Swan immigrated to the United States from his home in Scotland in 1750. Swan earned his title during the American Revolution and worked his way up from captain of the Third Continental Dragoons to General of the Maryland militia. For his as an officer, the state of Maryland awarded Swan several tracts of land. One of those tracts was located here and became known as Swan's Meadows when the former military leader secured title to the land in 1798. The area is known as Swan Meadow today. General Swan gave the property to his son Robert Swan, who built a residence here. The property was eventually acquired over by Union General Benjamin F. Kelley during the Civil War.
Born in New Hampshire in 1807, General Benjamin Franklin Kelley moved to Wheeling in 1836. While there he began working as a merchant. In 1851, Kelley began to work for the Baltimore and Ohio Railroad as a freight agent. When the Civil War began 10 years later, Kelley helped to form the 1st West Virginia Infantry and was named colonel of the unit. The group fought at Philippi in 1861. During the battle, Kelley was severely wounded.
After the battle at Philippi, Kelley was named Brigadier General and was charged with protecting the B&O railway lines from attack. Kelley's troops often protected the line and its depots from attacking Confederate parties, most often led by General McNeill who operated out of Moorefield, WV. Kelley's 5th Brigade attempted to hinder the advance of the Jones-Imboden raid of 1863. The Union troops destroyed bridges and other infrastructure to slow the Confederates as they made their way through central West Virginia. Later that year, after the battle of Gettysburg in 1863, General Kelley and his troops helped to pursue General Lee through Northern Virginia.
During the war, General Kelley bought 600 acres of land in Maryland known as Swan Meadows. The property was used to treat injured soldiers and rest overworked horses. General Kelley also ordered the arrest of the wife and young son of Confederate Captain McNeill. In retaliation, McNeill's men infiltrated Kelley's headquarters, capturing Kelley and General George Crook.
After the war, Kelley worked for almost 10 years as a tax collector for the federal government. In 1877, he was appointed the first superintendent of Hot Springs Reservation in Arkansas. During his time at this position, Kelley had hundreds of campers in the park removed and relocated lower down the mountain; this second settlement was nicknamed "Kelleytown." Kelley also built the first park headquarters and helped to design a plan for the first thermal water reservoirs. Kelley left the position in 1882 as his health was declining. In 1865, General Kelley returned to Maryland and moved to Swan Meadows where he died in 1891. Kelley was buried in Arlington National Cemetery.
Sources
Benjamin F. Kelley. National Park Services. November 09, 2017. Accessed February 21, 2019. https://www.nps.gov/hosp/learn/historyculture/benjamin-f-kelley.htm.

McKinney, Tim. Benjamin F. Kelley. West Virginia Encyclopedia. December 07, 2015. Accessed February 21, 2019. https://www.wvencyclopedia.org/articles/1177.

West Virginia Highway Markers Database. West Virginia Department of Arts, Culture, and History. Accessed February 21, 2019. http://www.wvculture.org/history/wvmemory/hmresults.aspx?County=Barbour&Title=&Words=&Op=AND.

General Benjamin F. Kelley House. Maryland Historical Trust. October 15, 1981. Accessed February 21, 2019. https://mht.maryland.gov/secure/medusa/PDF/Garrett/G-V-A-143.pdf.
Additional Information