Cornwall Historical Society
Introduction
Founded in 1964, the Cornwall Historical Society is dedicated to promoting and preserving the history of Cornwall and surrounding area. It is located in a historic c. 1885 home that once belonged to the town's librarian, Emily Marsh. It is a unique example of Victorian architecture, exhibiting a variety of gingerbread decorative elements. The Society puts on a changing exhibitions that explore various topics of local history including music, women's rights, and the Civil War. It also maintains a research library that contains business records, photographs, art, books, and other items.
Images
The Cornwall Historical Society was established in 1964 and is located in a building that was originally a barn then converted into a house.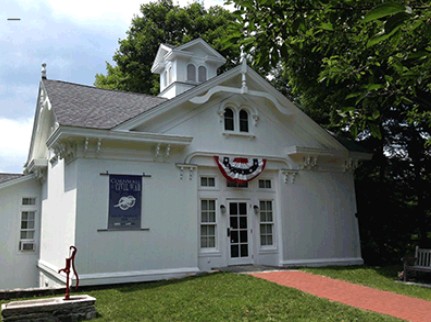 This photo shows John T. Andrew in front of the building.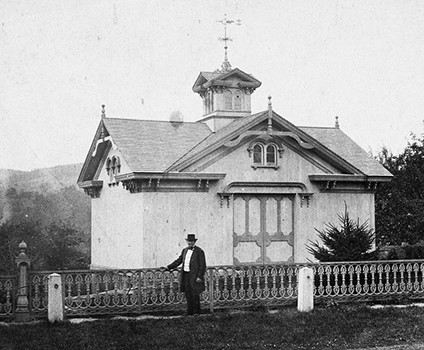 Backstory and Context
The building was actually originally a barn built by a man named John T. Andrew (1811-1887). Emily Marsh converted it to a house in 1953 and lived there until her death in 1966. Not long after, the Society purchased the home and gradually its artifacts and other archival materials were transferred here. The home used to have an ornate cupola on top but this was replaced by a chimney during the conversion to a house. A new cupola was added in 2009 as part of a larger renovation project.
Sources
"About." Cornwall Historical Society. Accessed February 11, 2019. http://www.cornwallhistoricalsociety.org/about.

Photos: Cornwall Historical Society
Additional Information