L&N Station
Introduction
Knoxville's L&N Station served as a passenger terminal from 1905 when the station was placed in service to 1969 when passenger service was discontinued. The station was slated for demolition until several businesses and restaurants saw the potential value of the location. With the increased traffic to the area during Knoxville's 1982 World's Fair and several urban renewal projects aimed at bringing more people to the downtown area, the station has become a desirable location for retailers, restaurants, and several local businesses. In 2011, the former station also became home to the Knox County STEM Academy, which is now known as the L&N STEM Academy.
Images
L&N Station, which is described in James Agee's Pulitzer-winning novel, "A Death In the Family." Photo by Bill Badzo, circa 1990.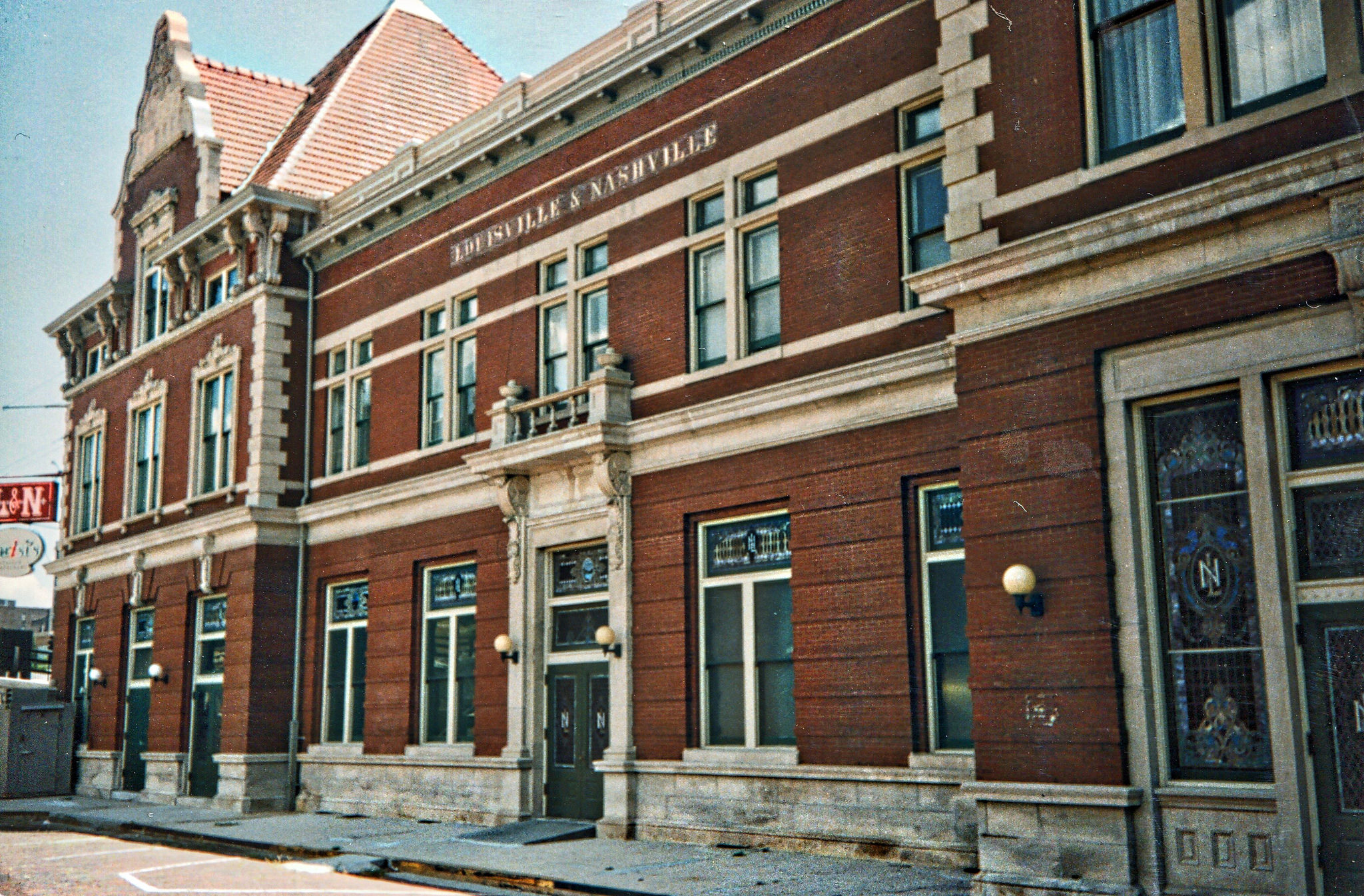 The other side of the L&N Station. Photo taken by Wayne Hseih.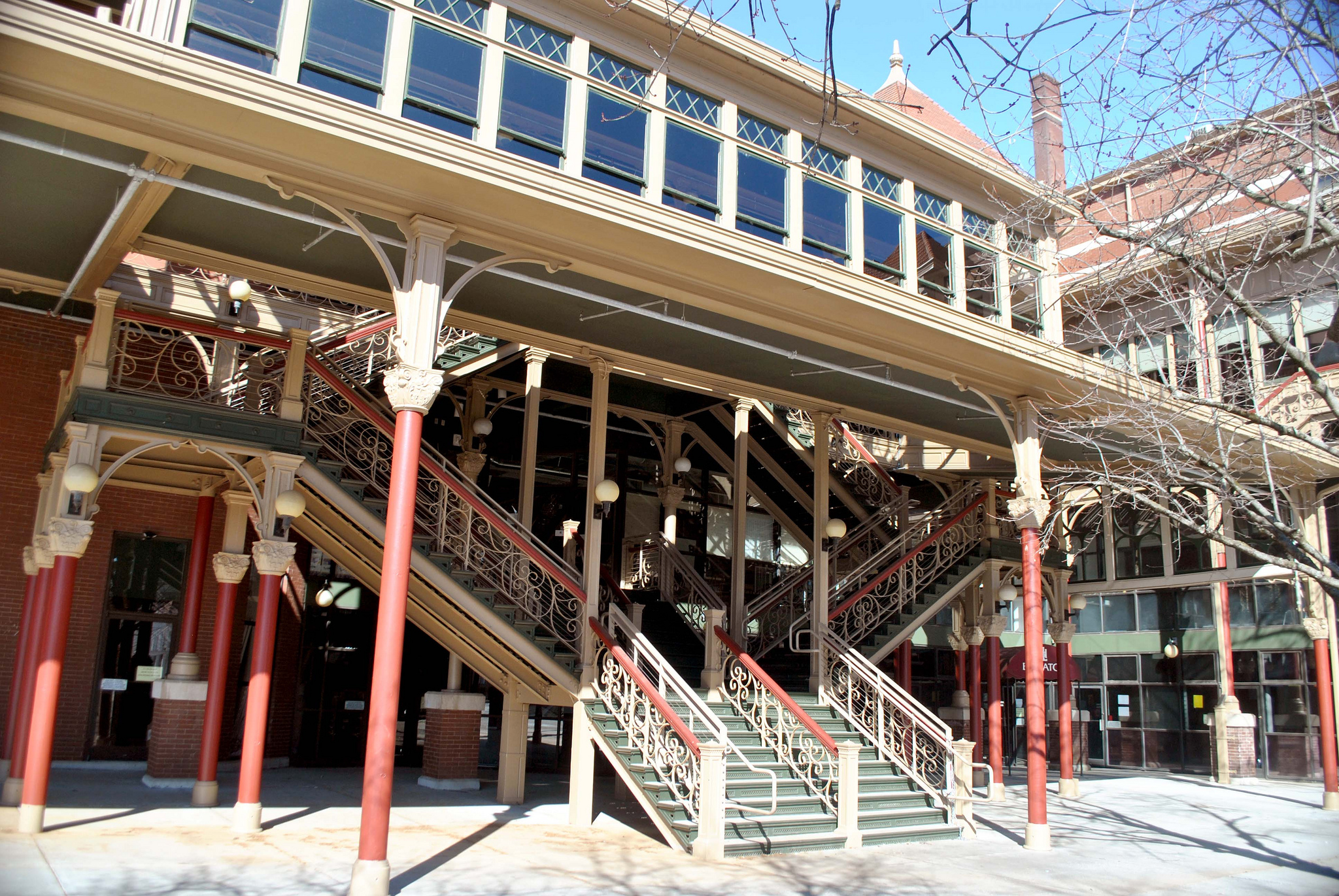 Backstory and Context
Completed in 1905, the Louisville and Nashville Passenger Station in Knoxville was designed in the Chateauesque style by engineer Richard Montfort. At a cost of $107,061, the grand train station opened in May or April of 1905 (sources differ). The terminal featured ornate details such as stained-glass windows and tile floors that mimicked the patterns of oriental carpets. The Ladies' Waiting room boasted a fireplace, writing desks, and rocking chairs. Celebrities such as Senator Estes Kefauver and actor John Barrymore passed through this L&N station during its early years.
Once the passenger rail was discontinued in 1969, many expected the station would be demolished, but it remained. In 1982, the L&N station was put back into use during the Knoxville World's Fair when it was used by temporary restaurants and offices. That same year, it was added to the National Register of Historic Places to protect it in the future. After the fair was over, some offices and restaurants continued to operate from the former train terminal. In 2011, however, it gained a new purpose when it was turned into a Knox County STEM Academy. Students voted to name the school L&N STEM Academy.
Sources
L&N Station (59). Knox Heritage. Accessed February 01, 2019. http://knoxheritage.org/our-work/neighborhood-tours/historic-downtown-knoxville-walking-tour/ln-station/.

Antiquarian Club Invites Community to L&N Station for 110th Anniversary Celebration. Knox County Schools. Accessed February 01, 2019. https://www.knoxschools.org/site/default.aspx?PageType=3&DomainID=963&ModuleInstanceID=29663&ViewID=047E6BE3-6D87-4130-8424-D8E4E9ED6C2A&RenderLoc=0&FlexDataID=20838&PageID=5160.

Badzo, Bill. Knoxville Tennessee ~ L & N Station ~ Historic Building. Flickr. Accessed February 01, 2019. https://www.flickr.com/photos/onasill/20045449486. Photo source.

Hsieh, Wayne. Knoxville L&N Station. Flickr. March 04, 2012. Accessed February 01, 2019. https://www.flickr.com/photos/whsieh78/6808287718. Photo source.


Additional Information