Pope Field
Introduction
Pope Field was officially established on April 1, 1919 as a landing field to support Field Artillery operations at nearby Camp Bragg. Pope Field is named in honor of First Lieutenant Harley H. Pope who was killed when his Curtiss JN-4 Jenny airplane crashed in the Cape Fear River Jan. 7, 1919 while attempting to map a U.S. airmail route. Pope field would serve as a key location for the further development of Airborne Division tactics during WWII. Pope field has also served as a permeant Air Base for the United States Air Force from September 18,1947 - March 1, 2011. Today Pope Field continues to serve as a part of Fort Bragg.
Images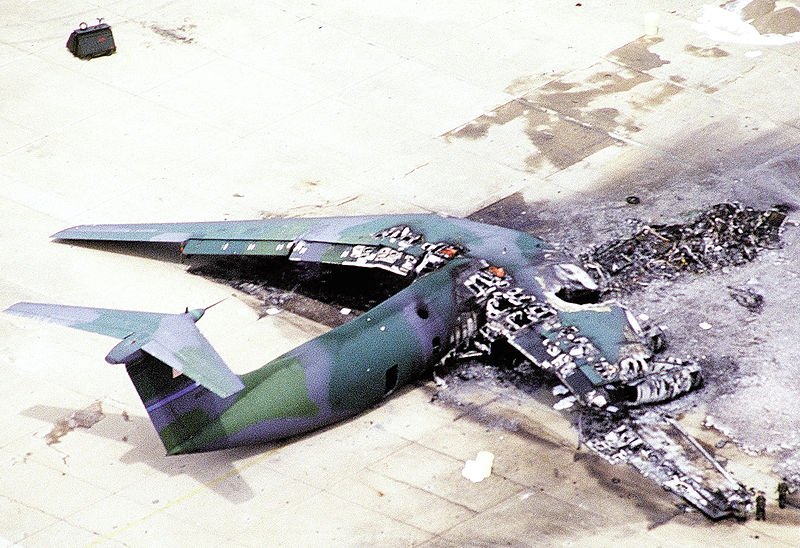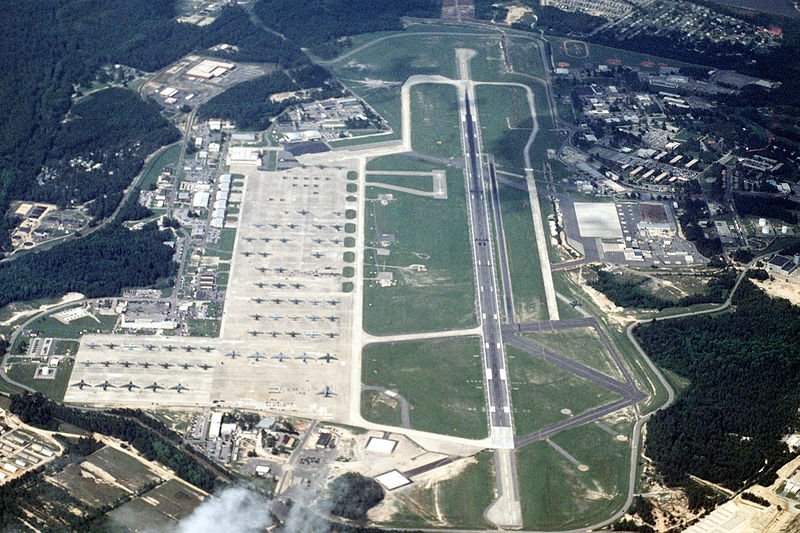 Backstory and Context
Pope Field was established in 1919 to support Camp Bragg. Pope Field is named for 1LT Harley Halbert Pope who was killed on January 7, 1919 when is plane crashed into the nearby Cape Fear River. In the late 1930's and early 1940's Pope Field began to grow in order to support expanded military training operations in the area. The early 1940's also saw Pope Field's runway transition from a dirt landing strip to a paved runway. With the arrival of the newly created Airborne Divisions to Fort Bragg and Camp Mackall the operations tempo at Pope Field picked up at an alarming rate.
Pope Field officially became Pope Air Force Base on September 18, 1947. Pope Air Force Base hosted several Air Force Wings throughout its tenure as an Air Force Base. The units based at Pope Air Force Base include the 10th Tactical Reconnaissance Group, 4415th Air Base Group, 464th Troop Carrier Wing, 317th Tactical Airlift Wing, 23rd Wing, 43rd Airlift Wing, and the 440th Airlift Wing. The units that were stationed at Pope Field supported conflicts from the end of WWII through the current War on Terror.
Pope Air Force Base however has not been without its share of tragedy, on March 23, 1994 an F-16D Fighting Falcon and a C-130E Hercules collided in midair. The pilots of the F-16D ejected and their aircraft continued on toward and area called Green Ramp, which serves as a staging area for US Army Paratroopers. The F-16D hit the ground and hurdled toward Green Ramp, striking a C-141B Starlifter. The wreckage continued into Green Ramp where 500 Paratroopers were staging for a jump. Twenty-three Paratroopers were killed and an additional Eighty were wounded as a result of the crash.
Pope Air Force Base became Pope Army Airfield on March 1, 2011. Pope Army Airfield continues to serve the United States Military by supporting ongoing training and deployment operations for neighboring Fort Bragg. Pope Army Airfield serves as the primary runway to support training parachute operations for the 82nd Airborne Division by still operating the staging area for Paratroopers otherwise known as Green Ramp. Pope Army Airfield also serves as a strategic deployment complex for the units stationed at Fort Bragg.
Sources
Digital Commonwealth. (n.d.). Retrieved from https://www.digitalcommonwealth.org/search/commonwealth:xs55mz47h
Green Ramp disaster. (2018, July 07). Retrieved from https://en.wikipedia.org/wiki/Green_Ramp_disaster
Pope Field. (2018, September 01). Retrieved from https://en.wikipedia.org/wiki/Pope_Field