Stonington Harbor Light
Introduction
The Stonington Harbor Light guided vessels across Fishers Island Sound for over 170 years beginning in 1823. The current version of the lighthouse was built in 1840 and is a good example of a mid-19th century stone lighthouse. No longer an active navigational aid, the lighthouse is now a museum operated by The Stonington Historical Society. The lighthouse is 35 feet tall (and 62 feet above the water) and its light could be seen 15 miles away. Inside, a number of artifacts are on display including a cannonball dating to the War of 1812, locally-made stoneware, Chinese items, portrait paintings, a dollhouse, and antique dolls and toys. Visitors can also climb to the top of the tower and enjoy the view.
Images
The Stonington Harbor Light was built in 1840 and is now a museum.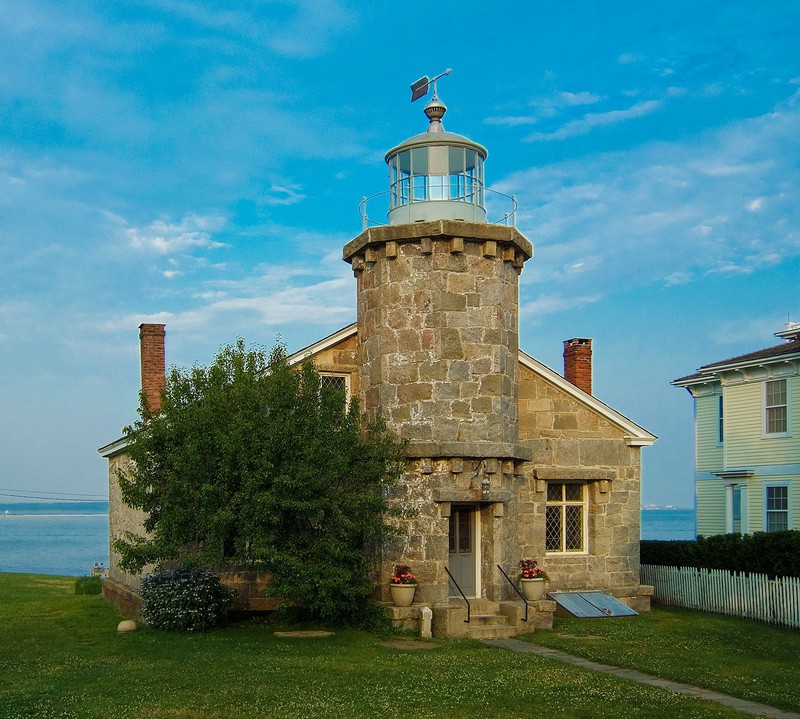 Paintings and other items are on display inside.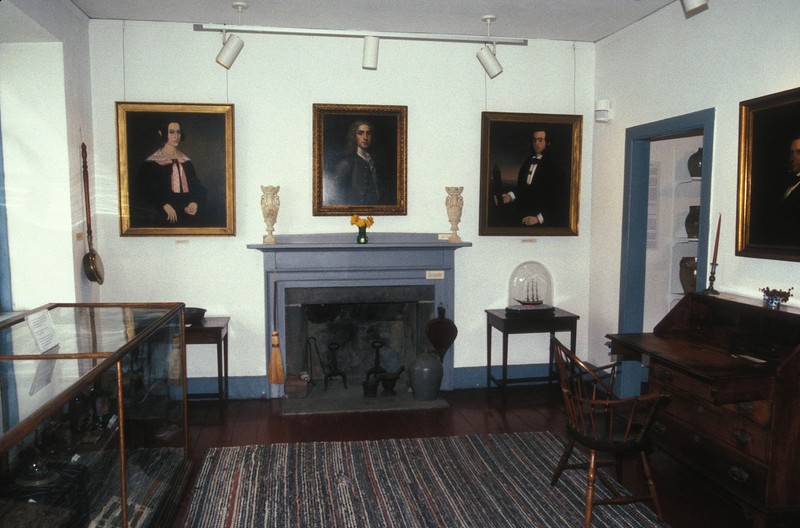 Backstory and Context
The first lighthouse built here was erected in 1823. The current one replaced it in 1840. Originally, the building had a flat roof with simulated battlements but it leaked and had to be replaced with the gabled roof. The lighthouse was deactivated in 1889 when on the beacons on the harbor breakwaters were installed. Keepers and their families lived in the lighthouse until 1909 (the keepers maintained the beacon lights). The building was abandoned when a new keeper's house was constructed next door, prompting the U.S. government to sell it to the Society in 1925. It opened to the public in 1927, making it the oldest lighthouse museum in the country.
Sources
Clouette, Bruce. "National Park Service - National Register of Historic Places Nomination Form." January 1, 1976. https://npgallery.nps.gov/NRHP/GetAsset/NRHP/76002000_text.

"The Old Lighthouse Museum." The Stonington Historical Society. Accessed January 30, 2019. https://www.stoningtonhistory.org/visit/the-old-lighthouse-museum.

Photos: Wikimedia Commons
https://en.wikipedia.org/wiki/Stonington_Harbor_Light#/media/File:Stonington_Harbor_Lighthouse_2007.jpg

Additional Information