Van Horn Mansion
Introduction
This historic, Colonial Revival/Georgian home was built by Judge James Van Horn in 1823. It is significant for its architecture, size, and for being the location of Newfane's first town meeting, which was held on April 6, 1824. The mansion was the first brick building erected in the area and has 16 rooms and two bathrooms. It has been restored to its early 1900s appearance and features original and authentic period furniture, clothing, toys, and other items on display. The mansion was added to the National Register of Historic Places in 1991.
Images
The Van Horn Mansion was built in 1823 and is one of the most important historic buildings in the county.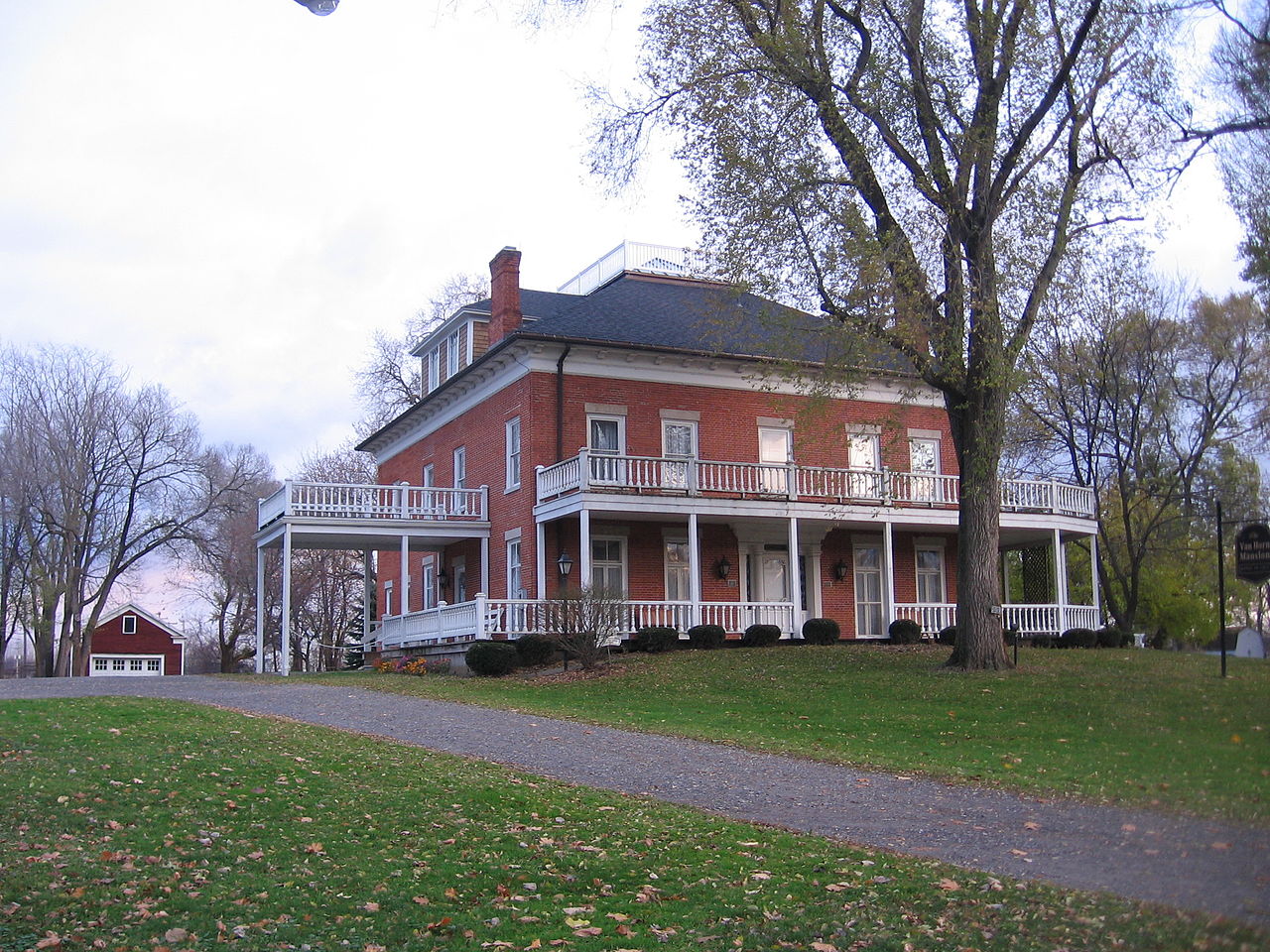 Backstory and Context
James Van Horn was born in 1770 in New Jersey and became a Blacksmith. He and his family moved to Seneca County, New York around 1800. They made their way to Newfane in 1817 (Van Horn's first wife died in 1807 and married his second wife shortly thereafter). He built a gristmill and eventually added a brickyard, a general store, and a sawmill. As a result of his efforts, he became a prosperous and prominent figure in Niagara County. He served in a number of positions including Town Supervisor, Niagara County Judge, and as a member of the New York State Assembly.

The mansion remained in the family until 1910. Subsequent owners used the property for a variety of purposes. One owner, Douglas Patterson, built a skating rink and invited everyone in Newfane to come skate. Another owner, Mary Wagner, converted the mansion into an upscale restaurant called Green Acres in 1949. Then in 1964, it was converted into a boarding house. Unfortunately, this only lasted a few years and the building fell into disrepair and was vandalized. As the old building decayed, claims that it was haunted by the ghost of Malinda Van Horn, the wife of James Jr.— who it is believed died in childbirth—began to emerge. Fortunately, the Noury Chemical Company bought the mansion and donated it to the Society in 1987, which began the process of restoring the old building.
Sources
"Van Horn Mansion History." Newfane Historical Society. Accessed January 15, 2019. https://www.newfanehistoricalsociety.com/vanhornmansion_history.html.

Photo: Wikimedia Common
https://en.wikipedia.org/wiki/Van_Horn_Mansion#/media/File:Van_Horn_Mansion.jpg

Additional Information