Roycroft Campus
Introduction
Located in East Aurora are several historic buildings that comprise a National Historic Landmark called the Roycroft Campus. It was a reformist craft making community founded in 1897 by Elbert Hubbard (1856-1915), who was a prominent writer, philosopher, and artist of the 19th and early 20th centuries. Hubbard and many others embraced the ideals of the Arts and Crafts Movement, which roughly began in 1880 in Britain and spread to Europe and the United States. The movement was a rejection against the mass production of decorative arts products and other crafts, which were made with cheaper, poorer quality materials and without true craftsmanship. Roycroft was one of the many "guilds" established in America during this period. Guilds were medieval communities of craftsmen who lived and worked in one location, producing a variety of goods. Roycroft and other modern guilds emulated the guilds of medieval times. Roycroft, which is the best preserved of all the American guilds, consists of 14 historic buildings and is owned and operated by the Roycroft Campus Corporation. One of the buildings, the Print Shop, is the campus' museum and home to the site's collection of books, documents, furniture, and art. Hubbard chose the name Roycroft after Samuel and Thomas Roycroft, who were English printers in the 1600s.
Images
This is the second print shop built at Roycroft. It was constructed in 1900 to replace the first one.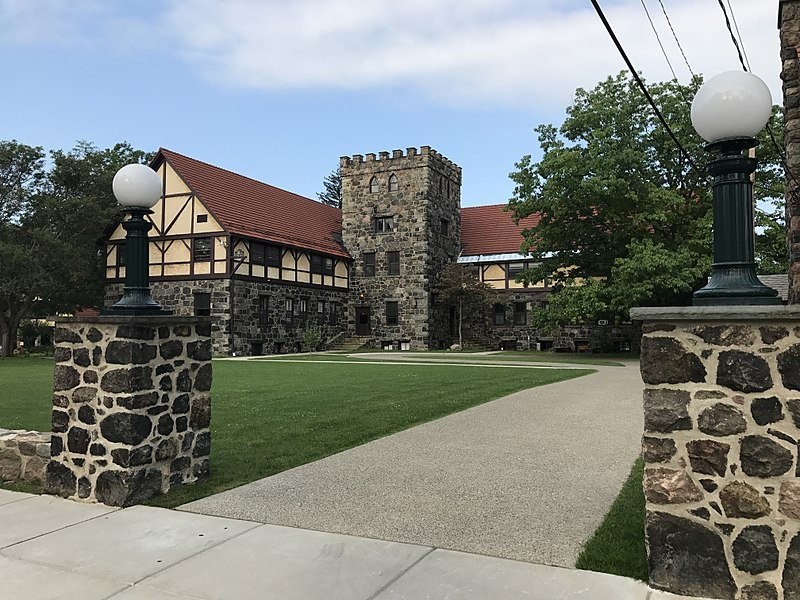 The copper shop building was erected around 1900.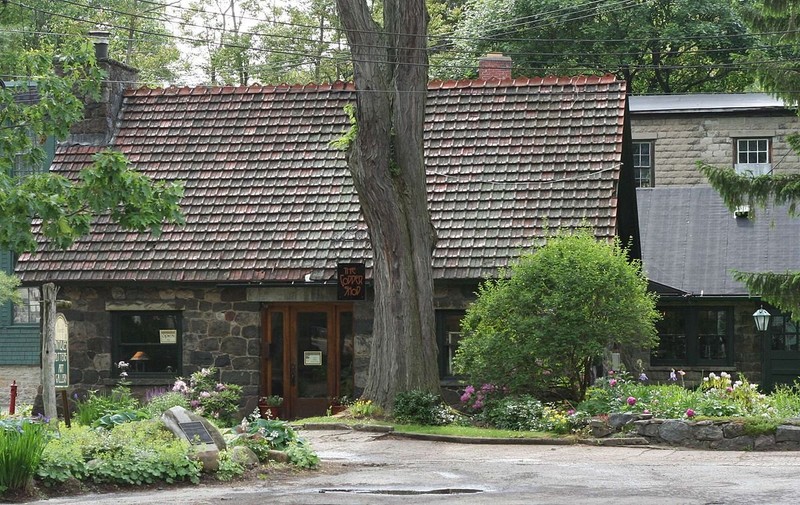 Backstory and Context
The Arts and Crafts Movement started in Britain by social reformers Walter Crane and John Ruskin, and designer William Morris. All three disdained machine-made crafts that were made by workers who were subject to harsh working conditions. They believed that good design and craftsmanship could only result when a product was handmade. The movement officially began when Morris founded the Klemscott Press in 1891 to make books using traditional printing methods. Eventually, Morris and his fellow craftsmen would produce other products such as wallpaper, textiles, furniture, and glassware.

Morris inspired Elbert Hubbard to establish his own print shop, called the Roycroft Press, in East Aurora in 1897. In 1899, he wrote and printed an essay titled "A Message to Garcia," which garnered him worldwide recognition and attracted more workers to Roycroft. The community grew significantly as a result. At its peak, over 500 craftsmen, including women and minorities, lived and worked here. They created an array of products including books, paintings, carvings, metalworks, and ceramics. The community also drew artists, authors, philosophers, and power brokers.

By the 1980s, Roycroft Campus had fallen into disrepair. The Roycroft Campus Corporation was established around this time and began to repair and restore the buildings. This process continues today.
Sources
"The Arts and Crafts Movement." Roycroft Campus. Accessed January 8, 2019. https://www.roycroftcampuscorporation.com/index.php/about/history/arts-and-crafts-movement.

"History." Roycroft Campus. January 8, 2019. https://www.roycroftcampuscorporation.com/index.php/about/history.

Pitts, Carolyn. "Roycroft Campus." National Park Service - National Register of Historic Places Nomination Form. November 8, 1974. https://npgallery.nps.gov/GetAsset/e24ab1d4-372a-4cf7-b501-8275290521c6.

Photos: Wikimedia Commons
https://commons.wikimedia.org/wiki/Category:Roycroft

Additional Information