Andrew Dickson White House
Introduction
Listed on the National Register of Historic Places, the house is one of the most beautiful buildings on Cornell University's campus. It was built by Andrew Dickinson White (1832-1918), who co-founded the university and served as its first president. The house is an excellent example of Gothic architecture. It features a number of interesting elements including bay windows, porches, and extremely detailed interior woodwork. There is also an attached carriage house that is now a graduate student lounge. White built the house with the intention of it becoming the residence of the university presidents. He, however, lived in the house until he passed away in 1918. Today, the home is the location of the Society for the Humanities. Classes, lectures, seminars, luncheons, and other gatherings also take place here.
Images
The Andrew Dickson White House was built in 1873.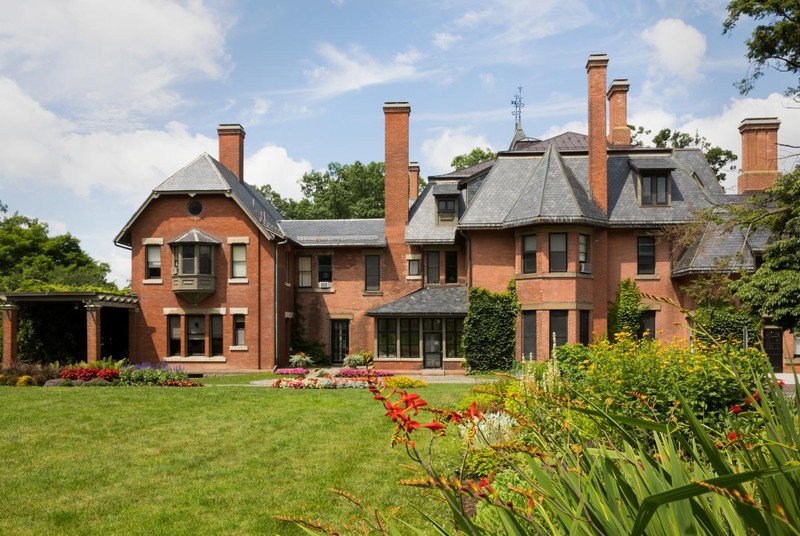 The interior features ornate woodwork.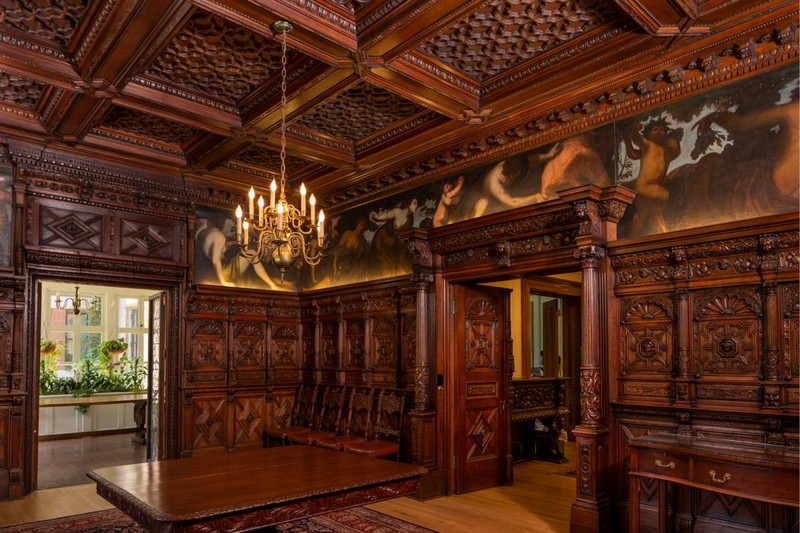 This room is often used for lectures, conferences, and presentations.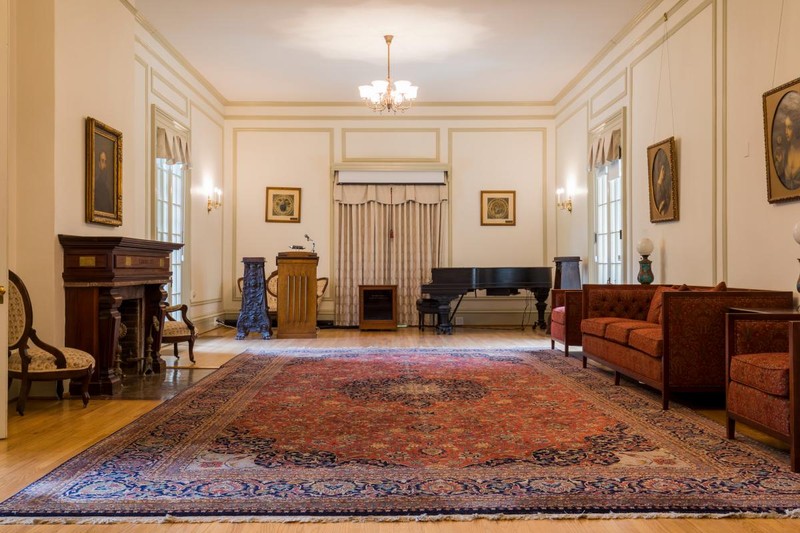 Sources
Marriott, Margaret. "Andrew Jackson White House." National Parks Service - National Register of Historic Places. December 4, 1973. https://s3.amazonaws.com/NARAprodstorage/lz/electronic-records/rg-079/NPS_NY/73001278.pdf.

Photos: Society for the Humanities
Additional Information