Historical Marker: The Flats
Introduction
This historical marker describes the area called The Flats used to be Seneca's bustling industrial center. It was located in an area immediately north of the marker, what is now under the man-made Van Cleef Lake. From the latter years of the 1800s to 1914, hundreds of workers were employed in factories that produced firefighting equipment such as pumps and fire engines, as well as other goods. These factories thrived because they were situated along the Cayuga and Seneca Canal, which was built in 1818. Many of the workers were Italian and Irish immigrants. All of this activity ceased in 1914 when locks of the canal at Seneca Falls were replaced by bigger ones, which, needed more water to operate. As a result, the lake was created, which forced the demolition of over 100 factories and 60 homes. By the time the lake was created, canal usage was on the decline as companies preferred using trains or trucks for shipping. The locks did have generators, however, and as such produced electricity. Today, the lake and canal are used for recreational purposes.
Images
The historical marker is located along the canal where The Flats area once was.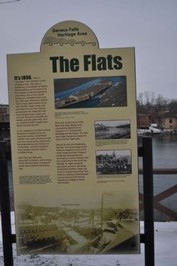 The Cayuga-Seneca Canal is located at the end of the purple line on the left.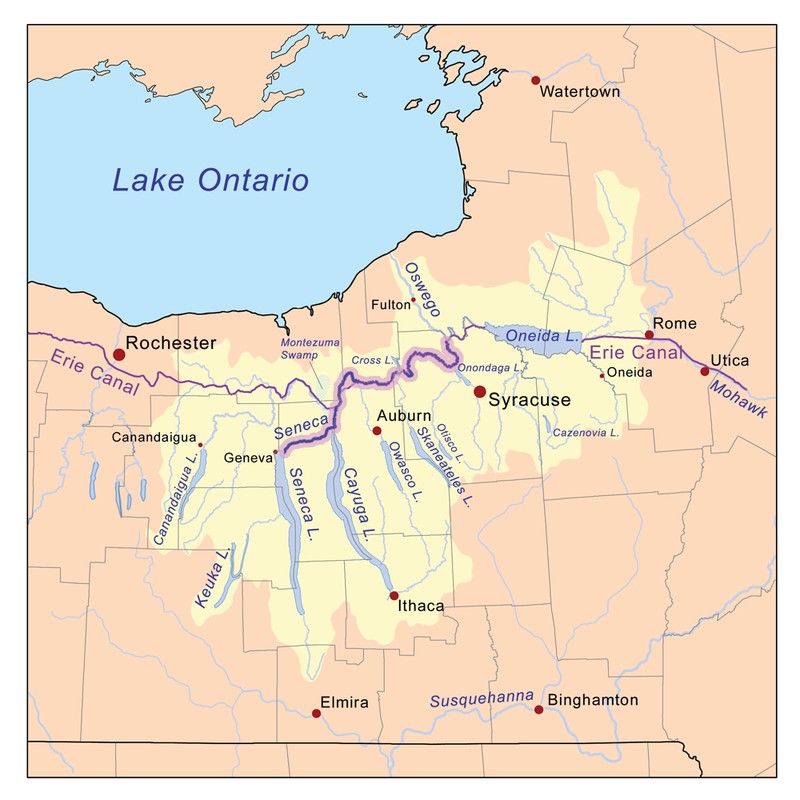 The canal at Seneca Falls.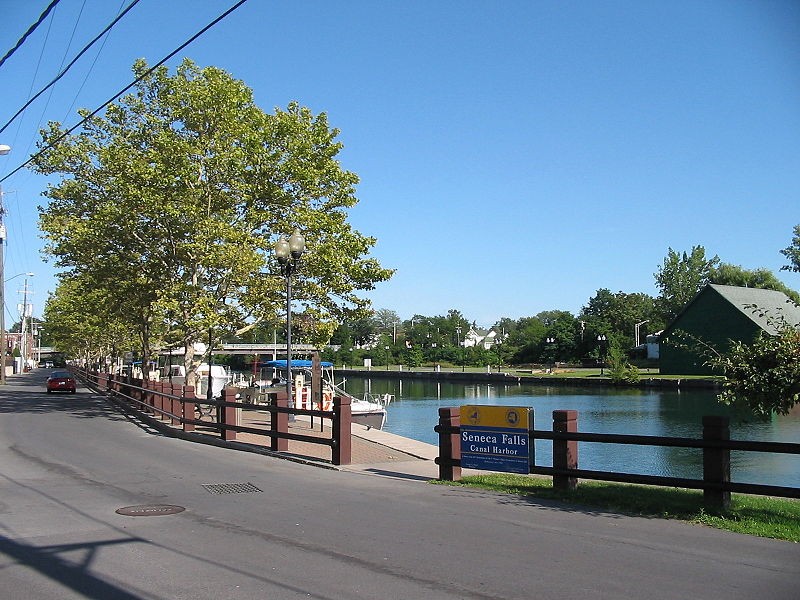 Backstory and Context
Sources
Cayuga-Seneca Canal Trail Association. "Cayuga-Seneca Canal Trail Master Plan: Geneva to Seneca Falls." December 18, 2002. Accessed from the WebArchive on January 2, 2019. https://web.archive.org/web/20060526191025/http://www.waterloony.com/pdfs/CanalMasterPlan.PDF.

"The Flats." The Historical Marker Database. Accessed January 2, 2019. https://www.hmdb.org/marker.asp?marker=65319.

Photos: The Historical Marker Database; Wikimedia Commons