Fourth Ward School
Introduction
This large red building is the historic former Fourth Ward School. It was built in 1869 and is an excellent example of a mid-19th-century schoolhouse. Designed in the Italianate architectural style, it represents the transition from one-room schoolhouses to multi-room school buildings. It is also significant in that it was among the first schools in New York to be built after the state legislature, in 1867, passed legislation that consolidated school districts into larger ones. This gave local communities greater control over raising taxes for schools (some state money helped fund schools as well). Public education became "free" as a result of these changes. Finally, Fourth Ward School is also important because its size illustrates the growth of Seneca Falls during the mid-to-late 19th century as a result of the economic benefits generated by the Erie Canal. Today, the old school, which is listed on the National Register of Historic Places, is an apartment building.
Images
The former Fourth Ward School was built in 1869 and has been an apartment building since 1933.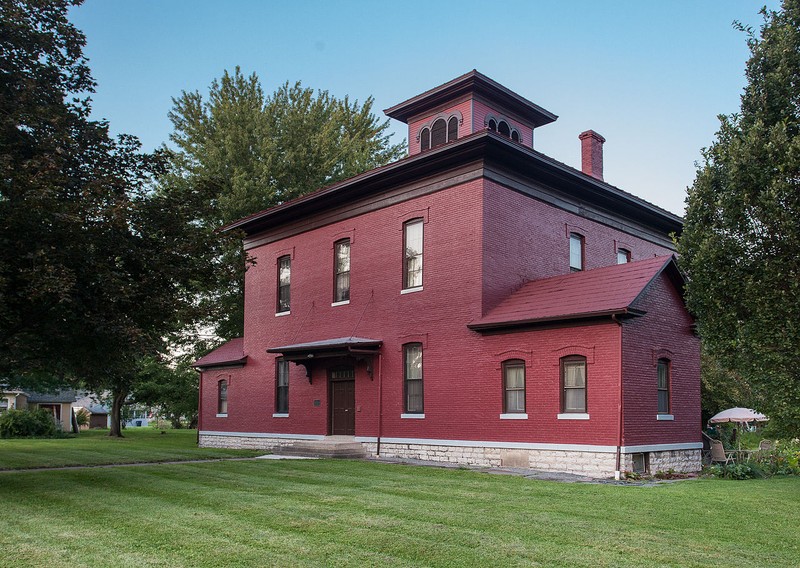 Backstory and Context
The school operated until 1933 when it and two other schools combined into the Elizabeth Cady Stanton School. A local resident, Howard Warner, bought the former Fourth Ward School and converted it into apartments. He died in 1981. Three years later, the national land conservation organization, Trust for Public Land, bought the building, maintained it, and sold it the next year to developers who converted it into four apartments.
Sources
"The Fourth Ward School." Portico Properties. Accessed December 27, 2018. http://www.senecafallsapartments.com/residential_4ws.php.

Todd, Nancy. "Fourth Ward School." National Park Service - National Register of Historic Places Nomination Form. March 19, 1986.
https://npgallery.nps.gov/GetAsset/ba79e860-435a-4d7a-ae91-fe4881e1bb4a.

Photo: Wikimedia Commons
Additional Information