The Bright Star Restaurant in Bessemer, Alabama
Introduction
The Bright Start Restaurant located in Bessemer is as Alabama's oldest restaurant in continuous operation from its founding. The establishment started as a tiny café in 1907, serving patrons at its horseshoe-shaped bar.
Images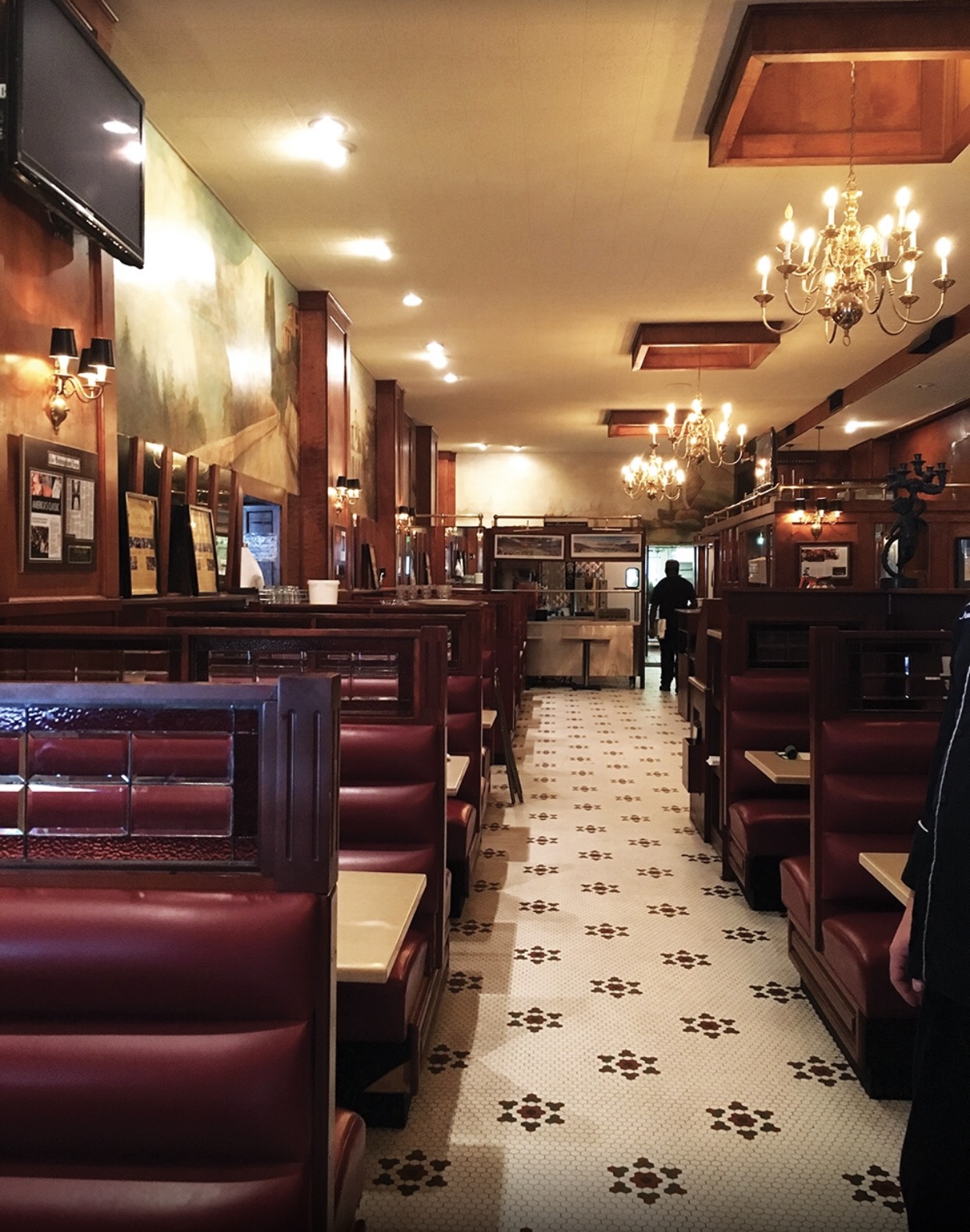 Backstory and Context
In 1907, Greek immigrant, Tom Bonduris invested his savings and opened a small café at first avenue and 21st street in Bessemer. This establishment included a small horseshoe-shaped bar and served the local mining community. The 25-seat café outgrew three locations over the years and has been in this location since 1915.
The interior of the restaurant appears much as it did in 1915 with hand-painted murals on the walls that were created by an itinerant European artist. The restaurant also features sparkling mirrors, a creamy Alabama marble-tile floor, bright stained-glass stars, and vintage photos on the walls. The final expansion of the Bright Star occurred in 1985 with the addition of the "Dixie" and the "Green" rooms.
The Bright Star was recognized in the United States Congressional Record in 1996 by Senator Howell Heflin for its status as an Alabama landmark and its service to the community. The restaurant offers fresh seafood transported from the Gulf coast daily along with steaks and local produce. The Bright Star's menu has changed over the years as demonstrated by framed menus from the 1930s and 1940s. Popular dishes include snapper, gumbo, steaks, and a variety of seafood dishes.
Sources
Alabama tourism department "Bright Star, The - Bessemer." Alabama's Official Travel Guide, alabama.travel/places-to-go/bright-star-the.
The Koikos Brothes "About." The Bright Star, thebrightstar.com/about/
Almond, Mark. "14 Things You Might Not Know about The Bright Star." AL.com, AL.com, 25 Apr. 2017, www.al.com/entertainment/index.ssf/2017/04/14_things.html.
Swagler, Susan. "The Bright Star, Alabama's Oldest Restaurant, Still Shines." Alabama NewsCenter, Alabama NewsCenter, 12 Oct. 2017, alabamanewscenter.com/2017/10/11/bright-star-alabamas-oldest-restaurant-still-shines/.