Underground Railroad, Elihu Wolcott house site
Introduction
Elihu Wolcott, Merchant 1784-1858 Elihu Wolcott was a man who became deeply involved with the UGRR movement in Jacksonville. He earned the reputation as the "leader of the UGRR" after attended the 1837 Illinois Anti-Slavery convention in Alton. Involved in local politics, Wolcott was a member of the short lived Liberty Party, an abolition group in which he lost the 1846 7th Congressional District race to Abraham Lincoln. It was Benjamin Henderson who gives him great praise in his leadership, however Henderson never mentioned his personal relationship, nor how they've worked together on the UGRR.
Images
Elihu Wolcott, Merchant 1784-1858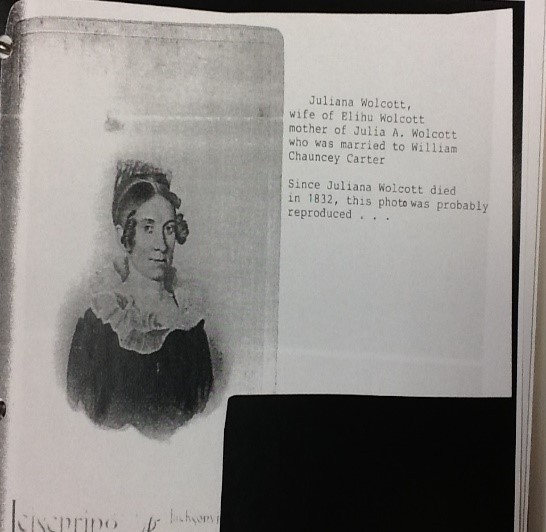 1854 location of the house.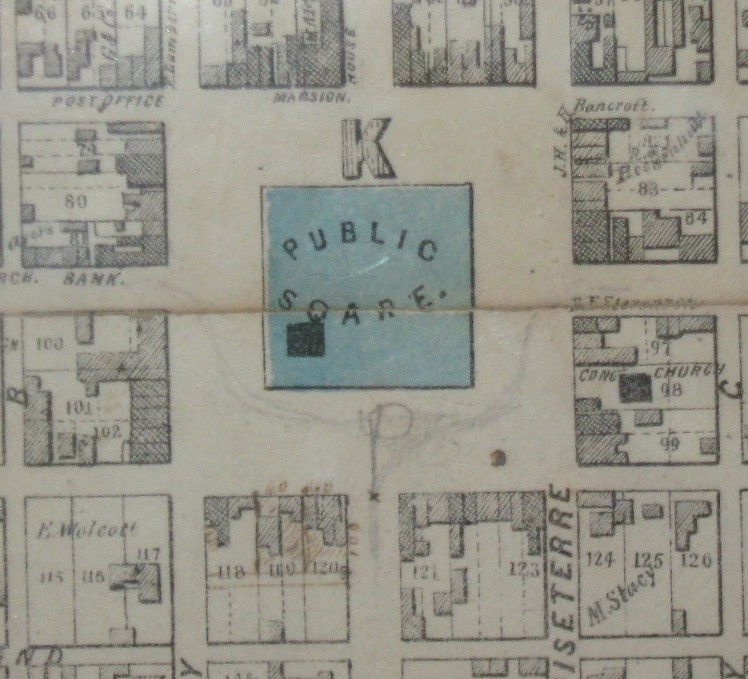 Backstory and Context
Wolcott was born in South Windsor, Connecticut and married his first wife Rachel McClure, who passed away when Elihu was 22 years old. In 1830 Elihu came to Jacksonville at the age of 46 with his second wife, Juliana, five teenage children, and son-in-law William Kirby and wife Hannah. When the family arrived, he built a two room log home at the southeast corner of the town square. After living in Jacksonville for 2 years, Juliana was overcome by her lingering consumption and died in 1832. After the death of his wife, Elihu helped to established the Congregational Church in 1833 and the first service was held in his home. This "Connecticut" style church upheld the idea of becoming a liberal, free, and independent church. During the time he was involved in the UGRR, he was a merchant and a trustee of the Jacksonville Female Academy. Sarah Crocker became his third wife in 1835, after nine years she too passed away. (He like so many others speculated in county land, with 520 acres of land listed on the 1839 Tax Roll. By 1850 Elihu was 66 years old and living alone. Eight years later the abolition movement lost its local leader at the age of 74. Unfortunately a local record search did not turn up any interviews nor first hand stories of his work, but he is highly praised for his work as the bond that kept the UGRR running in Jacksonville.
Sources
Elihu Wolcott, http://www.findagrave.com
Morgan County Tax Roll 1839 http://www.roots.ancestry.com
Greg Olson, The Way We Were (Jacksonville, Illinois: Morgan County Historical Society, 2017), pg. 40)