Hornell Armory
Introduction
Designed in the Romanesque style with a castle-like appearance, the Hornell Armory was built in 1896 and has continuously housed units of the National Guard. The first was the 47th Separate Company and today is the unit is Detachment 1 of the 222nd Military Police Company. The armory also stores weaponry and is used for drilling and marshaling. It was added to the National Register of Historic Places in 1980.
Images
Hornell Armory was erected in 1896 and has served as the home of various units of the National Guard.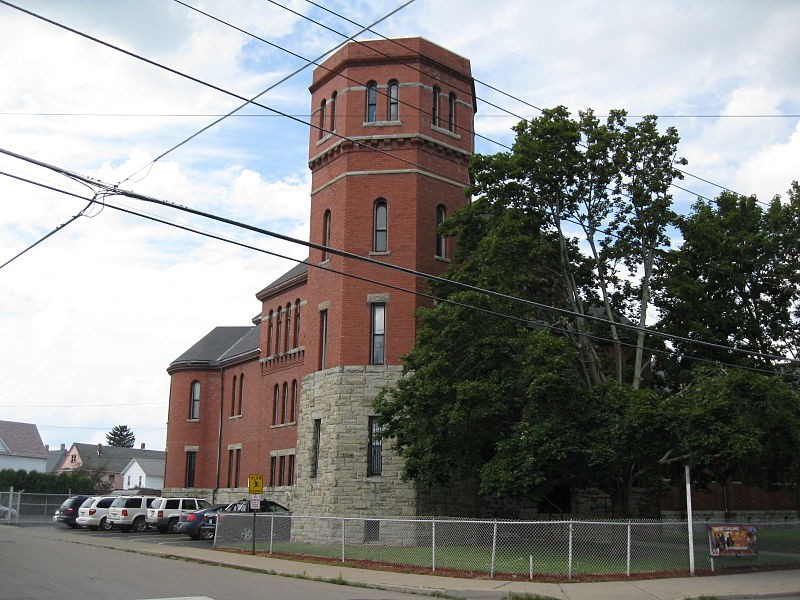 Backstory and Context
The armory was built for two main reasons. The first was that, by the 1890s, armories around the state were outdated. Weapon technology and military tactics had changed significantly since 1857 when the state enacted the construction of armories. The other reason for the armory's construction was the need for riot control; in particular, to tamp down on labor riots, which were common in the area and throughout the country at the turn-of-the-century.

The roof was replaced in 1985 and more recent renovations began in 2015. With these improvements, the building will last several more decades.
Sources
Jordan, Jason. "Hornell Armory continues historic role." January 5, 2018. http://www.eveningtribune.com/news/20160105/hornell-armory-continues-historic-role.
"Hornell Armory." New York State Military Museum and Research Center. Accessed December 2, 2018. https://dmna.ny.gov/historic/armories/Hornell.html.
Roger G. Reed & Anne Covell. "Hornell Armory." National Parks Service - National Register of Historic Places.
May 06, 1980.