The Maria Baldwin House
Introduction
This 19th-century Cambridge duplex was home to Maria Baldwin when she served as the first female African African-American female principal in a Massachusetts school. The home was declared a National Historic Landmark in 1976 and remains a private family home. Baldwin lived here from 1892 to 1922. From 1916 to her death in 1922, she supervised an all-white teaching staff and a student population that was 98% white when she served as the headmaster of the Agassiz Grammar School. Her contributions were so significant that she is commonly referred to as the most distinguished educator of African descent in the early 20th century.
Images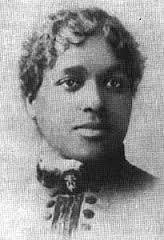 Maria Baldwin lived in the northern half of this duplex and entertained some of the leading civil rights activists of the era in this home.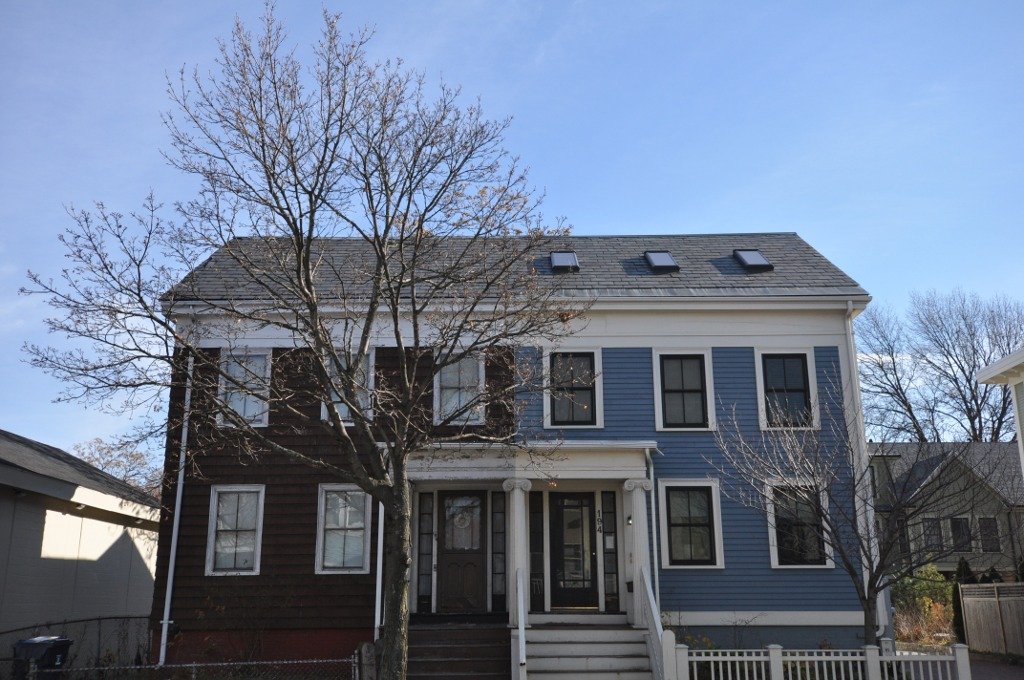 Backstory and Context
Maria Louise Baldwin (1856-1922) was the oldest daughter of Peter L. And Mary E. Baldwin. When she was five years old, she entered the Sargent Primary School, then attended the Allston Grammar School, and finally graduated the Cambridge High School in 1873.1 Baldwin was a prominent figure both domestically and internationally. She was a graduate of Cambridge City's teacher training school in 1857 and then began her career in Chestertown, Maryland. However, after a lot of persuasion and pressure from the local African-American community, she was hired by the Cambridge School Department in 1882.

In 1889, Baldwin became promoted as the principal, and twenty-four years later as the Headmaster of the Agassiz Grammar School in Cambridge. This made her the only African-American, and one of only two women in New England to ever hold such a position. To improve the quality of education and encourage it among various communities in New England, she organized the first Parent-Teacher group, introduced new methods for mathematics, and began art classes at the school. All the hard work she put into improving the quality of education at this school paid off-- it was then considered as one of the best in the city. Children of Harvard professors and several of the old Cambridge families would exclusively attend Agassiz.
Moreover, she belonged to numerous civic and educational organizations. Baldwin held weekly reading classes at her home for Negro students attending Harvard University, honoring her the title "Man of the Month" by DuBois. All of her contributions earned her "the most distinguished position achieved by a person of Negro descendent in the teaching world of America."2

In 1917, a column titled, "Men of the Month," appeared in The Crisis that mentioned, "Miss Baldwin, thus, without doubt, occupies the most distinguished position achieved by a person of Negro descent in the teaching world of America, outside cities where there are segregated schools."3

Baldwin's career at the school was known and recognized by distinguished people such as Charles W. Eliot of Harvard, and William Monroe Trotter. Baldwin had another famous Cantabrigian pupil, poet E.E. Cummings. He stated, "her very presence emanated an honor and a glory... From her I learned that the truest power is gentleness."2 Moreover, he wrote of her in an auto-biographical reminiscence saying, "Never did any demi-divine dictator more gracefully and easily rule a more unruly and less graceful populace. Her very presence emanated an honor and a glory: the recognition of spiritual freedom—no mere freedom from—and the glory of being, not (like most extant mortals) really undead, but alive.4


Baldwin died in 1922 and was deeply mourned by her followers. She was considered as an inspiration to people of all ages for generations together. A scholarship was proudly established in her behalf for Agassiz students, and the school's auditorium was also named in her honor. "On May 21st, 2002 the Cambridge School Committee unanimously voted to rename the Agassiz School to the Maria L. Baldwin School (baldwin.cpsd.us)." Finally, her house was named a National Historic Landmark in 1976.4


Sources
1. Maria L Baldwin, Graceful Educator. American American Registry. September 13, 1856. Accessed October 02, 2018. https://aaregistry.org/story/maria-l-baldwin-graceful-educator/.

2. Maria L. Baldwin Biography. Cambridge Public Schools. . Accessed October 02, 2018. https://baldwin.cpsd.us/about_our_school/baldwin_school_history/maria_l__baldwin_biography.

3. Abeel, Daphe. The Newtowne Chronicle. Edition 2. Vol. 6. Cambridge, MA. The Cambridge Historical Society, 2006.

4. Maria Baldwin House. National Park Service. March 30, 1998. Accessed October 02, 2018. http://www.nps.gov/nr/travel/pwwmh/womlist1.htm.

Additional Information