American Repertory Theater
Introduction
Established in 1980, the American Repertory Theater (A.R.T.) is a professional theater owned and operated by Harvard University. The mission of the A.R.T. is to expand the boundaries of theater through innovative techniques while establishing a deep connection with the audience. The A.R.T. is comprised of two buildings with similar functions. The Oberon and the Loeb Drama Center are used for mentoring students and hosting alternative and progressive programming. An organization that strives to be accessible to the community, the A.R.T has roughly 5,000 members participating in its productions annually, and is one of the largest professional theater organizations owned and operated by a university.[1]
Images
This photo taken in 2010 includes a streetside view of the Loeb Drama Center, located on the campus of Harvard University. (By John Phelan [CC BY 3.0 (https://creativecommons.org/licenses/by/3.0)], from Wikimedia Commons)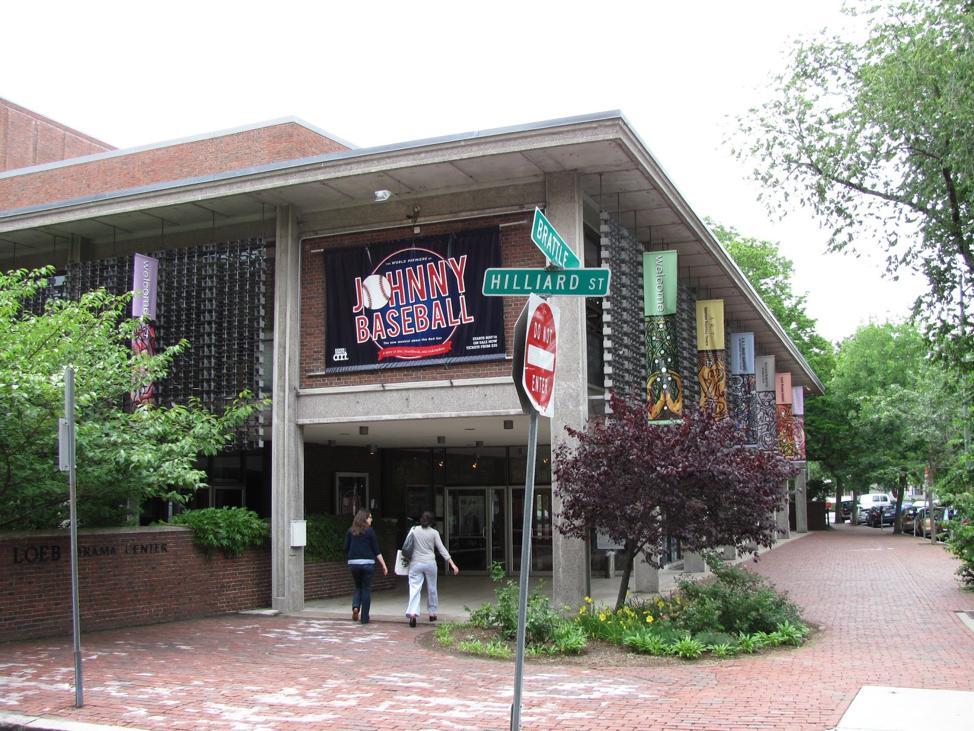 This photo from 2018 features the cast of "The Black Clown" performing inside of Oberon Theater. (By Maggie Hall [https://americanrepertorytheater.org/explore/], from A.R.T.'s official website.)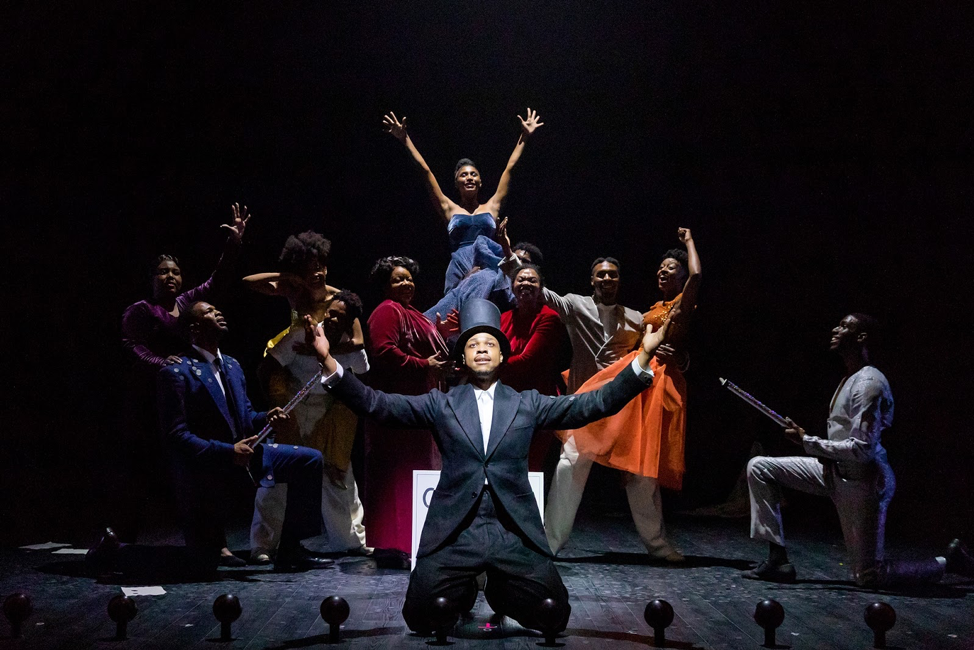 Photo taken in 2018 during performance of The Donkey Show at the Oberon. (By: Marcus Stern. Featuring: Eric Johnson, Tom Fish, and Mike Heslin. F. [https://americanrepertorytheater.org/explore/], from A.R.T.'s official website.)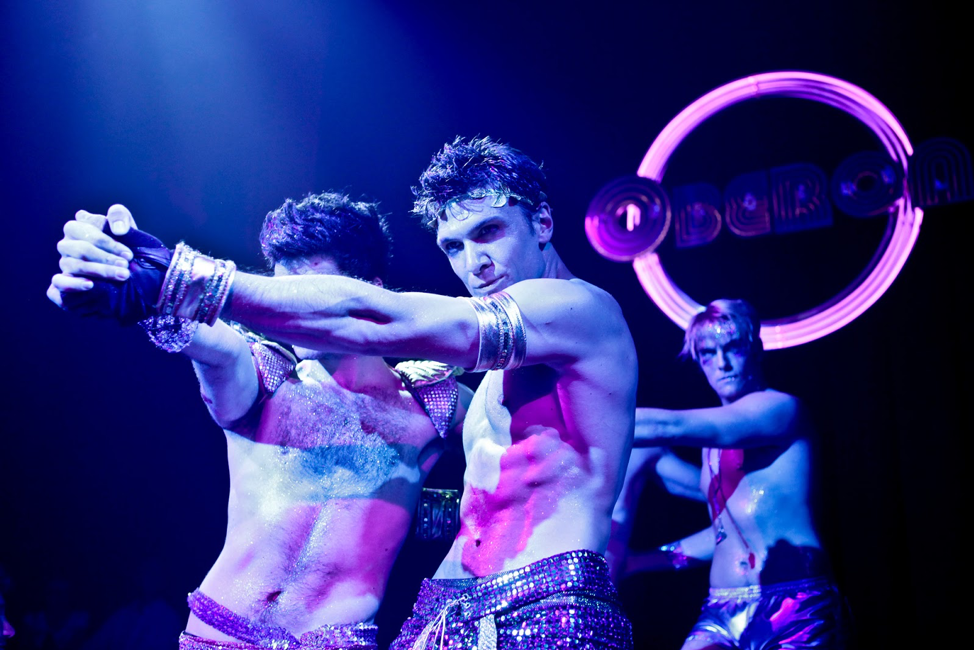 Backstory and Context
Located in Cambridge, Massachusetts, the American Repertory Theater (A.R.T) was founded by Robert Brustein in 1980. Brustein spent 13 years as the dean of Yale's School of Drama beforehand, where he was eventually removed from service after a number of arguments with Yale's late president, A. Bartlett Giamatti.[2]
Since its inception, the American Repertory Theater has focused on experimental performances, largely due to the influence of Brustein. A man who reportedly disparaged Broadway production, Brustein attempted to show audiences "what is unique about theater, what can happen intellectually only in that environment, as opposed to the illusions that could be better on film or videotape."[3] In one such 1987 performance, Brustein's adaptation of "Tonight We Improvise" by Luigi Pirandello reportedly baffled the Cambridge audience, just as he planned: "Audiences are responding correctly: they are being disoriented," he said.[4]
In 2002, after leading theatrical productions for thirty years, Brustein hand-picked his successor, Robert Woodruff, who had experience with avant-garde productions in New York at the Lincoln Center and the La Jolla Playhouse in California.[5] Under Woodruff, the A.R.T took a new direction: Unlike Brustein, who tended to rely on existing texts, Woodruff's first production took an entirely new satirical form based around a theater piece entitled "Highway Ulysses" by experimental composer Rinde Eckert. In his words, Woodruff aimed to "expand the range of how you can explore a classic. I want to know what's possible in theater, in music and in history."[6]
Currently, the A.R.T is led by Diane Paulus, who has served as Artistic Director since 2008.[7] Although the focus of theatrical production was in the Loeb Theater under Brustein and Woodruff, Paulus has since shifted gears to incorporate shows that took advantage of the A.R.T's Oberon space.[8] With Paulus, the theater has also explored the boundary between theater and community. Her 2011 production of Sophocles's "Ajax", for instance, replaced the Chorus of Sailors with locals, while a separate performance of Aeschylus's Prometheus invited audience members to sign letters of support for imprisoned activists around the world.[9]
Today, the A.R.T hosts unique and engaging programs to promote community engagement and theater instruction. One of these, the Act II initiative, is "an experiment in disrupting the role of spectator as passive observer,"[10] and involves speakers, gallery visits, film screenings, and moderated discussions, as well as interactive shows. The A.R.T's community involvement also extends to children, through their "Kids Company" ensembles for kids aged 5-10.[11] Older high schoolers have the opportunity to "connect to their creativity, power, and each other" through the A.R.T's "Proclamation" program. This eight-week program is unique in being structured around what the A.R.T calls a "flashpoint" - a current social or political event, piece of media, or controversy. The teen program is also unique in that, instead of paying to participate, the teens get paid for their work.[12]
The theater also reaches out to schools with discounted tickets for students and matinees for steeply-discounted classroom visits.[13] In addition to these community outreach programs, the A.R.T's "Community Connections" program partners with local non-profits to bring arts programming to people traditionally underserved by the arts.[14]
Because of the theater's close history with Harvard, today's Harvard students have opportunities to get involved with the A.R.T through Harvard's Theater, Dance, and Media (TDM) department, which was founded four years ago and is consistently growing.[15] Non-Harvard actors hoping to train at the A.R.T used to be able to apply for the competitive Institute for Advanced Theater Training, but this two-year graduate program entered a planned 3-year hiatus this August to reevaluate their teaching methods.[16]
Shows at the A.R.T rotate seasonally with limited runs and two notable exceptions. On the third Tuesday of every month, Oberon hosts "The Moth Storyslam", one of the several regional branches of national nonfiction storytelling show "The Moth."[17] The other consistent show at the A.R.T is the raucous "Donkey Show" every Saturday night at Oberon. This show is a nightclub-esque disco-retelling of Shakespeare "A Midsummer Night's Dream" created by Randy Weiner. Audience members stand, dance, sing, and interact with the actors.[18]
For tickets to the "Donkey Show" or any other show, production season information, memberships, and program information, visit https://americanrepertorytheater.org/.
Sources
1"About the A.R.T" A.R.T., americanrepertorytheater.org/about-us/. Accessed November 6, 2018.
2 John T. Bethell, Richard M. Hunt, and Robert Shenton, Harvard A to Z (Cambridge, United States: Harvard University Press, 2004).
3 William A. Henry, "Disorientation as an Art Form At 20, the American Repertory Still Baffles and Delights," Time, January 12, 1987.
4 ibid
5 Jesse McKinley, "New Director Is to Lead American Repertory," The New York Times, May 24, 2001. Accessed November 6, 2018.
6 ibid
7 "About The A.R.T." A.R.T. Accessed November 6, 2018.
8 Stephen Kuehler, "New England Theatre in Review: American Repertory Theater, Cambridge, Massachusetts, 2010-2011," New England Theatre Journal; Boston, Mass. 22 (2011): 202–5.
9 ibid
10 "Act II at A.R.T." A.R.T. Accessed November 6, 2018.
11 "For Kids & Families." A.R.T. Accessed November 6, 2018.
12 "High School Juniors & Seniors: Make Theater, Get Paid!" A.R.T. Accessed November 6, 2018.
13 "For Teachers & Schools." A.R.T. Accessed November 6, 2018.
14 "For Our Community." A.R.T. Accessed November 6, 2018.
15 "For Our Community." A.R.T. Accessed November 6, 2018.
16 "A.R.T. Institute at Harvard University." A.R.T. Accessed November 6, 2018.
17 "The Moth | The A.R.T and Craft of Storytelling." The Moth. Accessed November 6, 2018.
18 Fryer, Ashleigh. "Nightlife: Club Oberon's The Donkey Show | BU Today | Boston University." BU Today. Accessed November 6, 2018.






Additional Information